Opportunities in the crypto world come and go like lightning. There are many ways to trade but the real achievement lies in knowing exactly when to trade and what to trade. It is true that some people get lucky in this game of exchange but with the right resources and the right techniques, anyone can be lucky. 
Tokens are marked and sold through pre-mining even before launching. This has been deemed 'unfair' by many traders. Fair launch lets the issuance get fair pricing with time after the launch of a token. This also aids in price equality. A fair launch will ensure that everyone has access to the coin. 
Amoeba Finance,
also referred to as MOBA, is the most interesting crypto token one will find with a fair launch DeFi project in the BSC ecosystem. Just like how an amoeba can multiply into a considerable amount and can adapt itself into any shape, the MOBA token will also evolve and increase in numbers with its community of holders. The Fairlaunch initial price of MOBA is $0.4 for 10000000000 MOBA. This fair launch has already burned 100 trillion in a month.
MOBA is carefully planned and executed to achieve the best heights and meet the popular demands of an excellent token in the community. MOBA is not only a token but also a community with its social media apps. If not for trading, people can still get involved in the Amoeba/MOBA community for fun. 
One of the peculiar facts about Amoeba is that one can earn MOBA tokens just by holding them. This is because every MOBA token transaction, be it buying, selling or transferring, has a transaction fee of 2% for Auto LP and 4% will be distributed to all and this is a passive income to MOBA holders. 
The MOBA Android app and Apple profitable wallet apps come to greater use than a tool to check balance. One can save MOBA balance, MOBA Stake and LP in the app. As if this could not get any better, people can get money by watching the advertisements in the app. This is a great way to make an application holistic. 
The Amoeba has not left out the innovation part in their work. The MOBA project also provides a marketplace for trading NFT (Non-Fungible Tokens) of 3D and Art. This way people can hop on the trends on innovation and trade traditionally all in one place. 
In addition to all this, MOBA tokens will be soon listed in DEX Pancakeswap to allow the peer-to-peer transaction without an intermediary. 
Social Channels:
Telegram
Twitter
Website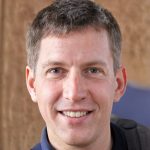 I have been working in the financial industry for over 10 years and have been writing about Cryptocurrency for the past 5 years. My work has been featured in major publications such as The Wall Street Journal, Forbes, and Business Insider. I'm a regular contributor to CoinDesk and have also been a guest on numerous podcasts and webinars. I'm a thought leader in the space and my insights into the market are highly sought after by both media and investors alike.