AvaTrade is a well established broker that has provided online trading since 2006. Its values are fairness and integrity, uncompromising self-evaluation, customer service, and constant innovation. AvaTrade aims to appeal to traders of all skill levels and to offer adaptable trading platforms.AvaTrade has more than 200,000 registered clients who complete 2 million trades monthly. The trading volumes are about £60 billion monthly, and that figure is growing. This broker has multilingual support and a range of platform options.Visit AVATradePlease Note: CFDs are complex instruments and come with a high risk of losing money rapidly due to leverage. 71% of retail investor accounts lose money when trading CFDs with this provider. You should consider whether you understand how CFDs work and whether you can afford to take the high risk of losing your money.Avatrade at a GlanceBrokerAvatradeRegulationASIC (Australia), IIROC (Canada), FSP (S Africa), FSA (Japan)Minium Initial Deposit$100Demo AccountYesAsset CoverageCFDs, ETFs, Forex, Cryptocurrency, Shares, Bonds Commodities, IndicesLeverage30:1Trading PlatformsProprietary Web, Mobile Apps, Meta Trader 4, Zulu Trade, Mirror TraderWhere Is AvaTrade, and Is it Regulated?The administrative headquarters of AvaTrade is in Dublin, Ireland. The company also has sales centers in Dublin, Paris, Milan, Sydney, Tokyo, Madrid, Mongolia, Beijing, Nigeria, Santiago, and Johannesburg.AvaTrade is regulated in Europe, the British Virgin Islands, Australia, Japan, and South Africa. Some traders feel that the fact that AvaTrade's headquarters are in Ireland is a strong point in its favor since many companies choose to headquarter in Cyprus. However, this is a matter of personal preference.Most countries have their own versions of AvaTrade with separate regulations.The Central Bank of Ireland regulates AVA Trade EU Ltd (No. C53877).B.V.I Financial Services Commission regulates AVA Trade Ltd.ASIC regulates Ava Capital Markets Australia Pty Ltd (No. 406684).The South African Financial Services Board (FSP) regulates Ava Capital Markets Pty (FSP No. 445984).The FSA regulates Ava Trade Japan K.K. in Japan.The fact that AvaTrade is regulated in so many different jurisdictions can help provide confidence for investors around the world. After all, this means that multiple organizations ensure that AvaTrade complies with the local regulations.What Types of Trading Are Possible with AvaTrade?AvaTrade lets clients take advantage of trading forex, commodities, stock indices, individual equities, bonds, exchange-traded funds (ETFs), and options.In terms of options, AvaTrade offers European-style puts and calls, sometimes called "vanilla" options, on gold, silver, and more than 50 currency pairs. As these are cash settled, they automatically close when expiring at intrinsic value.Certain forex pairs can have a leverage of up to 30:1. Keep in mind that due to ESMA regulations, AvaTrade must cap the available leverage for each type of instrument at a given level. This is 30:1 for major currency pairs; 20:1 for gold, major indices, and non-major currency pairs; 10:1 for non-major equity indices and non-gold commodities; 5:1 for individual equities as well as other reference values; and 2:1 for cryptocurrencies. Various CFD instruments can have a leverage of up to 400:1.What Type of Cryptocurrency Trading Does AvaTrade Offer?With AvaTrade, users can trade some of the top-ranked cryptocurrencies 24/7. Trading of cryptocurrencies can begin with just $100, and you can get leverage of up to 20:1.There are also competitive swap rates and the ability to go short or sell a cryptocurrency, leading to potential profit when the price drops. Profits are not possible in that situation if you trade on an exchange.Unlike when investing in crypto on an exchange, there is no risk of theft or a wallet hacking. Additionally, there is no need to create a cryptocurrency wallet, which can be confusing and time-consuming for beginners.With AvaTrade, you can trade Bitcoin, Bitcoin Cash, Bitcoin Gold, Litecoin, Ethereum, Ripple, Dash, and EOS.Are There Crypto Trading Limits?If you are interested in trading cryptocurrencies with AvaTrade, you should be aware that there are maximum position limits.These are subject to change, particularly in case of extreme volatility when the limits may reduce. At the moment, the limit is $600,000 for BTC pairs, $400,000 for ETH, and $250,000 for XRP. There is a limit of $200,000 for BCH and LTC, and $50,000 for BTGUSD and EOSUSD.Keep in mind that thanks to the most recent ESMA regulations, leverage for cryptocurrency is limited to 2:1.Does AvaTrade Offer CFD Rollovers?AvaTrade does have CFD rollovers that let investors trade their CFDs without any interruption. With this feature, AvaTrade swaps matured contract prices with new contracts even before your old contract expires.To achieve this, the broker will have to adjust the price between the underlying contracts. You can view the upcoming CFD futures rollovers for bonds, commodities, and stock indices on the CFD Rollover page of the AvaTrade website.There you will see the instrument, the current traded contract, the AVA rollover date, and the next traded contract. If you do not want a CFD rollover, you can also close your position before the rollover date arrives.Does AvaTrade Offer Spread Betting?For customers in the United Kingdom or Ireland, AvaTrade also has support for spread betting. This has some tax benefits for UK residents when compared with CFDs.What Types of Orders Can You Complete with AvaTrade?To allow for the best possible trading experience, AvaTrade lets users select from the most popular types of trades. The MetaTrader 4 platform, in particular, offers all of the major types of trades that you would expect from a broker.You can place a market order to immediately buy or sell at the current market price. Or you can opt for a stop or limit order where the position opens only if the price you predefine is reached.There are also entry orders that open positions at a given future price, only going to market and opening the position if that price gets reached. It is also possible to use orders where one being triggered will automatically cancel the other order.Opening an AvaTrade AccountTo open an account with AvaTrade, start by filling out the application on the website. You will be asked to verify your personal information.From there, you can fund your account and start trading. Keep in mind that you cannot change the base currency of your account after you set it up. However, you can add an account with another base currency in the future.Base currencies can be USD, EUR, GBP, or AUD. Only those in the UK can have GBP as their base currency, and only those in Australia can have AUD as their base currency.Keep in mind that because AvaTrade is not regulated within the United States, it cannot accept customers from the U.S.After you open your account, you will need to verify it with some documents via the "Upload Documents" section.The first must be a colored copy of a valid ID issued by the government, such as your driver's license, passport, or ID card. The ID must include your photo, date of birth, and name, all of which must match the submitted information when you registered your account.You also need to submit a utility bill to verify your address. This must include your name and address as well as a date within the past six months; similarly, the name and address must match your registration.Note that all submitted documents need to be readable, and letters and mobile phone bills do not count for verification.Corporate accounts are also available. These require more documentation, including the Corporate Board Resolution, Certificate of Incorporation, Memorandum, Articles of Association, Shareholders Register, and more.AvaTrade Opening BonusesAlthough not always the case, AvaTrade does occasionally offer welcome bonuses for clients. If you are a current client and did not receive a bonus, your account manager can let you know if you are eligible for one.At the time of writing, those with a minimum opening depo
sit of 1,000 units or more receive a bonus that you can calculate via the bonus page.Most bonuses require you to achieve a certain trading volume within the first six months of your deposit, at which point you will receive the bonus.You should also keep in mind that to withdraw any bonus, you must reach the minimum trading volume of 10,000 in your account's base currency for each $1 bonus that occurs within six months.The bonus gets canceled and is then removed from your account if you do not reach the required trading volumes within that time frame.AvaTrade Islamic AccountsAvaTrade has Islamic accounts that follow management based on Islamic Sharia law. Keep in mind that Islamic accounts do not support cryptocurrency trading, and certain FX instruments are also not available on this type of account. Islamic accounts also have an increased spread for FX pairs.AvaTrade Demo AccountAvaTrade offers a demo account. The broker suggests this as a way for potential account holders to get a feel for the platform. It is also a way to hone your skills to determine your ideal instruments and trading style.The demo account on AvaTrade mirrors real-time market prices as well as conditions. By default, the demo account is valid for 21 days. However, you can easily extend it by contacting customer support or your account manager.Ava Professional AccountsThose who register as Ava Professionals can take advantage of pre-ESMA leverage, including up to 25:1 on certain cryptocurrencies and up to 400:1 on forex pairs.To become an Ava Professional, you must meet two out of three criteria. The criteria include having a financial instrument portfolio of more than €500,000, including financial instruments and cash; significant sized transactions at least 10 times per quarter over the past four quarters; and relevant experience within the financial services sector of at least one year.AvaTrade DepositsTo open an AvaTrade account, you must make a minimum deposit of 100 units of your account's base currency. That being said, AvaTrade suggests starting with a balance of 1,000 to 2,000 of your base currency or more.To make a deposit, log into your account and visit the Deposit section. From there, you can choose from one of the deposit methods that include credit cards, wire transfers, and e-payments.Those from Australia or the EU should note that e-payment options are not available for them.Canadian clients cannot make a deposit via credit card. Customers who are not from the EU or Australia can choose from e-payment options, such as Neteller, Webmoney, and Skrill.It is possible to make a deposit using the debit/credit card, e-wallet, or bank account of someone else, but this process is more complicated. These third-party deposits require additional verification documents.Specifically, both parties need to submit all verification documents required to open an account. You need a color copy (front and back) of the card that displays the full name, first four and last four digits of the code, and the expiration date. You can block the middle eight digits and the CVV security code.The amount of time it takes to complete a deposit depends on the method you choose. In most cases, debit or credit card deposits are credited instantly, although the first deposit of this type may take a full business day for security verification.Wire transfers can take as long as seven days, but you can track them by providing AvaTrade with the receipt or swift code. E-payments are typically credited within 24 hours.AvaTrade WithdrawalsTo successfully withdraw from your AvaTrade account, you must first verify the account. If your account is verified, you can go to the withdrawal page and fill out the online form. The request should be processed within 24 hours.AvaTrade follows the same anti-money-laundering regulations as other brokers. This means that you must withdraw your funds via the same method that you used to deposit them. In the case of credit and debit cards, you must withdraw as much as 200 percent of the deposit to that card before opting for another method.Deposits made via third parties must have 100 percent of the deposit withdrawn via the first payment method.As with deposits, the time it takes to complete a withdrawal will depend on the method used. In most cases, they will be processed and sent within one or two business days.Following processing, e-money withdrawals can take up to 24 hours, credit/debit card withdrawals can take up to five business days, and wire transfers can take up to 10 business days, depending on the bank and country.AvaTrade FeesAvaTrade is a market maker, which allows it to offer the most competitive spreads. In most cases, there are no commissions for trades, with AvaTrade instead making a profit via its spreads.You can choose to use either fixed spreads or variable/floating spreads. Some independent reviews indicate that the spreads for AvaTrade have improved from 2017 to 2018.There are better trading terms available for those who are part of AvaSelect, which requires trades of 100 million in volume or deposits of more than 100,000 EUR, AUD, or GBP.AvaTrade does charge an inactivity fee of 50 units in the account's currency (USD, EUR, or GBP) following three months of inactivity. This fee is charged for each inactivity period.AvaTrade additionally charges an administration fee of 100 units in the account currency, and this is automatically deducted following 12 months of inactivity.AvaTrade Trading PlatformAvaTrade aims to make trading accessible and offers an extensive list of platforms to assist with this goal. There used to be a proprietary desktop trading platform, but that is no longer available.You can trade via the web, a download, or on your mobile application. AvaTradeGO is available for both Android and Apple devices, allowing you to manage several MT4 accounts, access your demo account, and more, all from an intuitive application.AvaTrade also supports the popular MetaTrader platform, including MetaTrader4.This broker even supports auto trading via ZuluTrade on MetaTrader4. Investors can also use the Ava AutoTrader system that allows for algorithmic trading.You can also use the various APIs to create your own automation solutions for forex trading from scratch. Finally, AvaTrade offers AvaOptions, an advanced platform that focuses on trading FX options while using limit orders.Most traders are familiar with MetaTrader and will opt for this platform thanks to its widespread use and popularity. Those factors lead to a plethora of support materials for MetaTrader online, including from AvaTrade, from other brokers that use the platform, and from independent reviewers.MetaTrader 4 is currently supported by AvaTrade with MetaTrader 5 coming soon. You can opt to use MetaTrader 4 on your desktop, via your web browser, or on your mobile device. The software is light for no lagging.MetaTrader 4 also has many features, such as simple order execution, pending orders, trailing stop losses, multiple platform types, and more.AvaTradeGO allows you to see trades with a glance, develop watch lists, view charts and prices, and make trades. The mobile platform is fully featured, so you can do nearly anything you would be able to via your computer via this application.However, the functionality is somewhat limited by the size of the screen. AvaTradeGO even features some exclusive technology, such as Market Trends. This feature lets you quickly monitor the social trends from the community of AvaTrade.The AvaTrade WebsiteOverall, the AvaTrade website is straightforward to use, with all the information laid out very well, so you can find it with ease. There is a convenient search bar at the top of the page for those times when you cannot figure out the website's navigation.While this is not typically necessary, you may need to use the search bar to get to the Help Center to view the AvaTrade FAQ section.On the top-right corner of the AvaTrade website, you will find the option to change the language of the page. There are 27 countries/languages to choose from, making it possible for those around the world to easily use AvaTrade.Additionally, the w
ebsite automatically detects the country you are in and lists that country and its support number at the top right of the page. Other important buttons in this part of the page include Live Chat, Log In, and Register Now.The main navigation bar of AvaTrade has categories for Forex Trading, CFD Trading, Cryptocurrencies, Trading Platforms, Trading Info, Education, and About.Hovering over any of these will display the subcategories for easy navigation. Almost at the very bottom of the AvaTrade website, you will also see most main navigation categories and subcategories listed to save you time.At the very bottom of the page, you will find the crucial information regarding licensing of AvaTrade.AvaTrade Expert AdvisorsIf you wish, you can indeed use expert advisors along with your AvaTrade account. These can be either self-developed or purchased. For those unfamiliar with them, expert advisors (EAs) are programs that allow for hands-free trading, such as automated trading using MetaTrader4.AvaTrade ToolsIf you go to the Trading Info section of AvaTrade, you will find multiple trading tools that are incredibly useful for clients of AvaTrade.One of these tools is AutoChartist, which uses MetaTrader4. AutoChartist automatically identifies various trading opportunities by continuously scanning the intraday markets then using its own sophisticated recognition engines to find the most promising trading opportunities.This tool will also predict how financial instruments experience price movements. Some key features of AutoChartist include chart pattern recognition, Fibonacci pattern recognition, key level analysis, and pattern quality indicator.AvaTrade also has a very convenient trading position calculator for clients to use. The calculator helps you determine potential profits, losses, and costs before trading.To use it, simply enter the instrument you want to trade, the currency of your account, the preferred language, and whether you want to buy or sell, then choose your platform. You can use the calculator to determine the margin requirements, swaps, spread, your position, and if and when you should open.This section of AvaTrade also gives you the current trading conditions for each of the assets offered by the platform.They are divided into stocks, commodities, indices, options, ETFs, bonds, FX, and cryptocurrencies. The information provided for each asset varies slightly based on asset type, but it can include data like country, currency, typical spread, minimum trade size, minimum nominal trade size, margin, leverage, overnight interest (daily) sell, overnight interest buy, increment, trading hours, MT4 symbol, exchange, units, and expiration.It should come as no surprise that AvaTrade also has an Economic Calendar, as this is a common feature among brokers. The calendar displays the time and date of events, as well as the name of the event, the currency involved or affected, the forecasted result, and the previous result (if applicable).Savvy traders can use the economic calendar to predict movements in the market and why those changes will occur.A related tool offered by AvaTrade is the listings for Earnings Releases. This is the schedule for when the most successful companies will release their next earnings information, which almost always impacts their stocks and stock CFD prices. The list can be sorted alphabetically by company or by release date, depending on your preference.AvaTrade EducationAvaTrade offers clients a range of educational resources to hone their skills or develop new ones. These include a section dedicated to trading for beginners, explanations of economic indicators, a forex e-book, and a range of trading video tutorials.Each of these sections is quite extensive. For example, "Trading for beginners" includes sections on trading online, trading strategies, spread betting, copy trading, paper trading, trading stocks, moving average forex strategy, currency trading, pips, leverage, short selling, reading trading charts, online trading psychology, comparisons of trading platforms, trading budgets, and more.If you go to the Trading Info section of the AvaTrade website, you will find a section on Analysis. There, you can learn more about both fundamental and technical analysis, both of which are useful skills for new traders.In this educational section, AvaTrade defines each, compares them, lets you know why you should perform that type of analysis, and tells you how to do so. The technical analysis section also includes descriptions of the types of trends you will want to look for.AvaTrade Customer SupportAt the top right of any page on the AvaTrade website, you will see a button for its Live Chat which is also accessible from your account area.A little to the right of the live chat button, you will also see the customer support phone number for your location, with the option to change countries immediately to the left.Alternatively, you can go to the "About" section of the main navigation bar and select "Contact Us." This will take you to a page with a form to send an email, as well as a list of the support phone numbers for each region/country.Independent reviews and those from customers rate AvaTrade customer service as average. You do not typically have to wait long to begin interacting with a representative. The overall ability to answer complicated questions can vary, yet professionalism is high.One strong point in favor of AvaTrade when it comes to customer support is the fact that this broker has physical offices around the world. This means that you can actually visit one of the offices and talk to a real person with the option of trading via an international office, depending on your personal trading needs.AvaTrade also has a fairly detailed Help Center page filled with FAQs divided by topics. The only challenge is that there is no obvious link to this Help Center from the homepage or any other page on the AvaTrade website.However, you can find it by typing "FAQ" into the search bar, which is conveniently on every page. Most answers to common questions are within the FAQ pages, so you should be able to avoid calling customer support in most cases.AvaTrade AwardsSince opening in 2006, AvaTrade has earned many awards and honors from various organizations.Going back to 2009, it earned the honor for "Best Alert System" from Money Summit and "Best Customer Support" from Daily Forex. In 2010, AvaTrade earned the title of "Best Forex Broker" from the World Finance Foreign Exchange Awards.In 2011, it won the "Excellence Award Forex" from IBTIMES Trading Awards and both "Best Execution Broker, Western Europe" and "Best Trading Platform – Global" from WORLD FINANCE: Exchanges and Brokers. In 2012, AvaTrade earned the honor of "Best FX Affiliate Programme" from Forex Magnates.2013 saw the honor of "Most Innovative Forex Broker Europe" from the Global Banking & Financial Review. In 2015, the Grand Prix De La Confiance awarded AvaTrade "Best Forex Broker," and Forextraders honored it with the title of "Best Forex Broker."Between 2008 and 2016, Arabcomgroup – AG honored AvaTrade with titles like "Best Financial Derivative Trading Provider," "Best Affiliate Programme," and "Best Alert System." Between 2014 and 2017, AvaTrade received the titles of "Best Affiliate Programme" and "Best Dealing Room" from the JFEX Awards.From 2014 to 2017, the European called AvaTrade the "Best Forex Broker," "Best Affiliation Programme," and "Best Bitcoin CFD Trading Provider of the Year." From 2011 to 2017, honors from FXEmpire included "Best Forex Broker," "Best Broker: Most Reliable," and "Best Trading Experience."In 2016, the African Expo Financial Awards honored AvaTrade for "Best Trade Execution." FXdailyinfo.com called AvaTrade the "Best Affiliate Programme" and "Best Trading Experience" in 2017 and 2018.Based on these honors, there is a trend of AvaTrade receiving recognition for trading experience, reliability, forex trading, and its affiliate program, with other honors mixed in.ConclusionAvaTrade has been helping t
raders complete investments for more than a decade and offers a nice range of instruments. Its selection of platforms allows each trader to find one that suits their needs.Plus, the fact that AvaTrade is regulated in many jurisdictions worldwide adds confidence. This is also one of the few online brokers that supports cryptocurrency trading in addition to other CFDs and forex, a strong point in its favor.Another benefit if you are based in the UK is the option to carry out spread betting, this is similar to CFD trading but is classed as gambling, therefore it is tax-free.It should be noted that CFD trading, especially using leverage is not something for beginners. You should have a strong knowledge foundation of how the markets work and carry out thorough research before beginning.We recommend you take advantage of the demo account first which will give you $100,000 of play money to test the system.In this market where some brokers can be untrustworthy or outright scams, AVATrade stands out with a long history and compliance with regulations around the world.Visit AVATradePlease Note: CFDs are complex instruments and come with a high risk of losing money rapidly due to leverage. 71% of retail investor accounts lose money when trading CFDs with this provider. You should consider whether you understand how CFDs work and whether you can afford to take the high risk of losing your money. AVATrade Pros Lots of AssetsSpread Betting for UKMultiple LanguagesRegulated BrokerDemo Accounts Cons US Customers BarredSlow Withdrawal TimesNot for Beginners 22,260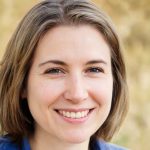 I have been writing about Bitcoin and other digital currencies for the past two years. I have a strong understanding of the technology behind these assets and how they work. I am also well-versed in the regulatory landscape surrounding them. I have published articles on a variety of topics related to cryptocurrencies, including their price movements, major announcements, and new developments in the space. I have also interviewed some of the leading figures in the industry.