Initial Coin Offering or ICO is a fundraising platform for investors or individuals who offer a unit of their cryptocurrencies in exchange for their bitcoins or Ethereum. The main idea is to raise funds for their business operations and its development. There are many ongoing and upcoming ICOs which makes it difficult to identify scams and choose the Best ICO to make an investment. In this article, we have listed some handpicked and best ICO in 2019-20.
Do you know What is STO? Similar to ICO it is another fundraising mechanism. We have also published an article on some handpicked STO and IEO for you:
Best STO – (Security Token Offering).
Best IEO – (Initial Exchange Offering)
 
 
In the present scenario, ICOs are gaining its popularity rapidly as it is considered a faster and cheaper mode of fundraising than the traditional mechanisms. Another important feature of ICOs is its liquidity, the returns are much faster and higher and thus it is often considered to be much more profitable.
 
Best ICO – Top Ongoing and Upcoming ICO List 
 
TRIAS
TRIAS (Trustworthy & Reliable Intelligent Autonomous Systems) is developing a new-gen public chain, for the execution of general-purpose native-apps on all platforms.  It is a combination of 3-subsystem which will offer a smart contract execution platform supporting all-platform native-application, development framework and collaborating ecosystem. These 3 subsystems are:
MagCarta, a consensus-oriented programming paradigm.
Prometh, a traceable development framework to achieve decentralized functional and security.
Leviatom, a network of Trusted Execution Environments (TEEs).
It will help the third-party public chains to achieve 100,000 TPS or more for a single shard and provide security for 90% malicious collaborative attacks.
Visit TRIAR ICO Website
 
AhrvoDEEX
Stock exchange is one of the most attractive and profitable tool which allows investors to buy and sell shares of a company. There are many centralized online services in the market taking commissions for helping users in stock market exchange buy and sell. Harvard is a peer-to-peer decentralized exchange for trading with companies shares with the help of artificial intelligence. This platform will help users to make a profitable decision while investing.
Visit Ahrvo ICO Website
 
EndChain
EndChain is offering a blockchain solution to the logistics industry to solve the existing problems with the logistics sector. It aims is to reshape the logistics industry through open protocols, decentralization and utilities. The goal of Endchain is to connect producers, forwarders, transportation companies and other parties in easy to navigate transactions. They have also filed a patent application for the technology.
Visit EndChain ICO Website
 
BBXC Bluebelt
Bluebelt offers crypto exchanges across Asia and serves countries like India, Japan, South Korea, Myanmar, Indonesia, etc. BBXC is the utility token of the ICO. Bluebelt works with host of other crypto exchange platforms like Bittrex, Bitthumb, Binance, etc and provides fast and steady liquidity to its customers. Its multi-signature wallet can store multiple currencies like Bitcoin, Ethereum, Litecoin, etc. There is an offline trading platform for intra-exchange trades.  Bluebelt is a licensed trading platform and soon will be obtaining licenses for token businesses. The Bluebelt Book© is a platform where account holders, brokers and other third-party exchanges can collaborate and connect with each other. There are multicurrency bank accounts for withdrawal and exchange of fiat and other cryptocurrencies.
Visit Bluebelt ICO Website
 
Ledgity
Ledgity is an exchange platform exclusively for security tokens. It is available as a mobile application. Ledgity is a global ecosystem and will bridge the gap between offline and online transactions. It will increase liquidity, reduce middlemen intervention, and speed up transactions. The mobile interface is very easy to use. The entire platform is powered by LTY, the official token of Ledgity. The additional KYC layer authenticates and legalizes the platform and gives access to more viable and legit investors.
Visit Ledgity ICO Website
 
ChainZilla
ChainZilla.io is an end-to-end blockchain service platform that allows individuals and business houses to launch their own blockchain, dApps and ICOs at minimum of cost and effort. ChainZilla is collaborating with other blockchain platforms like Komodo, Ethereum, Qtum and NEM. It aims to accelerate the user experience, security features and design of the ecosystem for maximum results. Users can now launch their blockchain within a time span of 4 weeks under the supervision and guidance of a team of expert professionals. Users can now launch new tokens, ICOs, decentralized exchanges and dAPPs in minimum effort.
Visit ChainZilla ICO Website
 
Alluma.io
Alluma.io is mainly designed to target the rising cryptocurrency market in Asia. Its interface is quite easy to use. Users just have to fill up a simple e-KYC form and get started in buying and selling of crypto coins. It has a 6-layer security feature and a round-a-clock customer support for further assurance. Users simply have to open an Alluma account in web or their Android phones for free. Then you need to complete the ID verification process and fill up the e-KYC form and you are ready to go.
Alluma allows you to trade in multiple currencies like Ethereum, Ripple and many more. Transactions take only few minutes to complete. You can update your transaction history in real-time. The trading fees are as low as 0.10%. LUMA is the official token of the ICO.
Visit Alluma ICO Website
 
Azbit
Azbit mainly provides financial services to individuals and companies for crypto projects. It provides traditional banking, brokerage and financial services for users. It gives a common platform to interact with a vast crowd of investors. Users can manage their investment portfolio and also gain access to the various marketing tools available in the platform. Users can have access to online trading of crypto, utility and security tokens. Its European banking license legalizes the Azbit platform and will allow its users to have access to traditional forex and stock markets. All the trade quotes are stored in blockchain eliminating any conflict between brokers and traders. The platform supports multiple currencies and will allow investors to raise additional funds securely.
Visit Azbit ICO Website
 
SimplyBrand
SimplyBrand is an AI based blockchain platform designed to identify counterfeits. It is based on machine-learning technology where crowd-sourced participants participate to verify and identify the fake or counterfeit items. The information is then published in the blockchain which is visible to everyone. The Brands will can obtain brand protection services from this platform. The platform engineers will then deploy crowdsource participants and third-party services to verify the authenticity and legitimacy of the brand products. After the work has been done, the platform will blacklist the counterfeit items in the blockchain network. SBA is the utility token of the platform and all workers are paid in this currency.
Visit SimplyBrand ICO Website
 
DeepCloud
DeepCloud is an AI based cloud computing platform for decentralized applications like ioT and web 3.0 dApps. DeepCloud will collaborate with smart cities and their local governments, enterprises, shipping companies, TV service providers and many more. Its integrated marketplace will provide a common platform for decentralized applications and resources and network providers. The platform is using a high-level security protocol called Intel SGX technology to eliminate any fraud or misuse of data. High volume of transactions at minimal costs is another feature of the platform. DeepCloud aims to bring in academic and industrial experts to leverage cloud computing as opposed to traditional smart cloud computing.
Visit DeepCloud ICO Website
 
Below is the list of Best STOs (Security Token Offerings) you may also like. Read full post on best STO of 2020 here: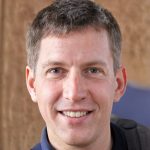 I have been working in the financial industry for over 10 years and have been writing about Cryptocurrency for the past 5 years. My work has been featured in major publications such as The Wall Street Journal, Forbes, and Business Insider. I'm a regular contributor to CoinDesk and have also been a guest on numerous podcasts and webinars. I'm a thought leader in the space and my insights into the market are highly sought after by both media and investors alike.