United States cryptocurrency exchange Binance.US, which operates separately from the global Binance platform, has officially opened its trading services to residents of Connecticut. 
Beginning Jan. 20, Connecticut residents can register to buy, sell and trade digital assets such as Bitcoin (BTC) and Ether (ETH) on the Binance.US platform, the company announced on Thursday. Residents will also have access to the Binance.US mobile app on Android and Apple devices.
Binance.US launched in 2019 to provide regulated crypto trading services to residents of the United States. Currently, the trading platform is approved to operate in 44 U.S. states and intends to secure approvals across all 50 states and territories.
Binance.US CEO Brian Shroder said his firm's expansion reflects the growing demand for digital assets in the country. A new survey of Americans conducted by crypto platform Voyager Digital seems to corroborate that view. According to the survey, nearly two-thirds, or 61%, of Americans may purchase digital assets this year. Fifty percent of the survey participants said they would invest more in cryptocurrencies if they understood the asset class better.
Related: Crypto mainstream adoption: Is it here already? Experts answer, Part 3
Meanwhile, separate data from Arcane Research shows that the United States is dominating the Bitcoin trading arena. So far this year, U.S. trading hours account for 43% of Bitcoin's average 24-hour trading volumes.
Binance US wants to go public on the US stock market. Amid a myriad of regulatory concerns across the globe, is this a good idea for the brand? https://t.co/sREkorqjUh

— Cointelegraph (@Cointelegraph) July 25, 2021
As Cointelegraph reported, Binance.US is eyeing a "mega funding" deal through an initial public offering. Binance CEO Changpeng Zhao expressed confidence in the U.S. firm's ability to raise the funds even after investors reportedly backed out a similar initiative last summer over regulatory concerns.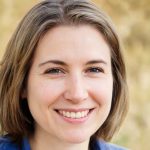 I have been writing about Bitcoin and other digital currencies for the past two years. I have a strong understanding of the technology behind these assets and how they work. I am also well-versed in the regulatory landscape surrounding them. I have published articles on a variety of topics related to cryptocurrencies, including their price movements, major announcements, and new developments in the space. I have also interviewed some of the leading figures in the industry.