BSCstarter Will Rebrand as Starter, a Decentralized, Cross-Chain IDO Launchpad With Four Separate Components to Enhance the Functionality and Reach of the Platform
NEW YORK, NY / ACCESSWIRE / May 27, 2021 / BSCstarter announces a platform overhaul and rebrand for June 1st, 2021 under the new name, Starter. They are on the third version in only two months of building a strong foundation. Since its inception, over 91 projects have chosen to work with BSCstarter. The name change is the result of multi-chain accessibility, including BSC as well as Ethereum, Cardano, Solana, Polygon, and Avalanche. Starter will have four separate branches in its new ecosystem:
BSCstarter sets itself apart from the flood of new launchpads by becoming the first community-oriented network that is 100% decentralized and does not rely on forms or centralized parties to approve IDOs. The START token holder community decides which projects reach the funding stage by consensus. As a result of this decentralized model, the BSCstarter community has launched a number of successful projects. Many IDOs on the platform have sold out in minutes or even seconds, including Wall Street Bets, WISE, JUMBLE, FOMO Labs and Cue Protocol.
Launching V3 in two short months is a strong sign of growth for BSCstarter and indicates that the team listens to the people and creates an open, welcoming community for retail investors and developers alike.
To participate in IDOs, investors must stake a minimum of 50 START, and can stake larger amounts for larger incentives. Staking 100 START allows users to vote to approve or deny new projects. Staking 1250 START grants BNB as a reward and gives the HODLER discount.
Start Token Contract Address: 0x31d0a7ada4d4c131eb612db48861211f63e57610
About BSCstarter
BSCstarter is the first community-oriented launchpad for Binance Smart Chain (BSC) designed to provide projects access to funding opportunities without the stress associated with bureaucratic hurdles, complex KYC requirements and a manual selection process. The solution offered by BSCstarter is designed to allow the community to determine the projects to be listed using collective due diligence and DYOR skills. It provides a decentralized fundraising platform to deliver a community-driven, open and free with equal opportunity for all, ultimately empowering investors to filter through the messy landscape where rug pulls overshadow the potential of BSC's growing ecosystem.
BSCstarter website
BSCstarter Medium
BSCstarter Twitter
BSCstarter Telegram
BSCstarter Telegram announcements
Media Contact
Angela Brasington at abrasington@gmail.com
SOURCE: BSCstarter
View source version on accesswire.com:
https://www.accesswire.com/649385/BSCstarter-Announces-Rebrand-to-Introduce-a-Four-Part-Ecosystem-for-IDO-Launches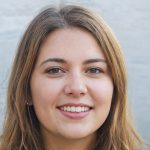 I'm a highly experienced and successful crypto author with a proven track record in the industry. I have worked with some of the biggest names in the space and have been involved in many groundbreaking projects. I am a thought leader and an innovator, always looking for new ways to add value to the ecosystem. I am passionate about educating others, and I believe that blockchain technology has the potential to change the world for the better. If you're looking for someone who can help you navigate this exciting new world, then I'm your perfect partner.