VILNIUS, Lithuania, September 8, 2022 –  Cabital, the leading digital assets institution for global Web3 on-an-off ramp solutions,  has announced the addition of flexible and easy fiat on-and-off ramps for Yeeha Games, a $50 million-funded GameFi platform, providing players a fast and secure way to purchase in-game NFTs with fiat deposits. 
The leading fiat on-and-off ramp infrastructure provider will be responsible for facilitating fiat-to-crypto payments within the Yeeha Games ecosystem. Cabital's launch of credit card payments in 2022 will also be made available on Yeeha Games, resulting in the purchase of crypto assets being more accessible than ever – especially for non-crypto natives.
The partnership between Yeeha Games and Cabital will enable gamers to use fiat currencies to purchase cryptocurrencies via bank transfer with Cabital Connect, which will then allow users to purchase non-fungible tokens (NFTs) on the Yeeha Games platform. The new capability will support the launch of Midgard Saga, the first Web3 game in Yeeha Game's ecosystem, released in September 2022.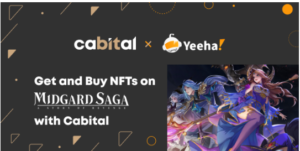 When it comes to onboarding new gamers into the Yeeha Games ecosystem, fiat on-ramp is an important step as it allows gamers without any crypto to get started playing easily. Gamers can deposit local fiat currencies like EUR, GBP, CHF, and BRL via local payment capabilities, to purchase crypto using Cabital. This on-ramp removes the need to switch between apps to start playing, as the process happens directly on the Yeeha Games platform, providing a seamless experience. 
With Cabital Connect, players will be able to make gas-free crypto transfers with Yeeha Games, complementing the gas-free transactions that players can enjoy across all games on the platform. In addition, players will not be charged any deposits or processing fees, drastically reducing the costs for end-users. Through Cabtal's leading exchange rates, reliable payment solutions, and efficient transaction speeds, Yeeha Games aims to improve the overall payments experience for the gaming community.  
Cabital's comprehensive fiat on-and-off ramp solution is leading the way in enabling business partners to onboard customers by providing a channel to seamlessly buy and sell cryptocurrencies at some of the most competitive rates in the industry. In addition, all the transactions can be made without being redirected out of their respective platforms. The flexible and secure payment infrastructure can be easily integrated via API or widget integrations with minimal resources.
"To attract traditional gamers to Web3, we must not only maintain the integrity of great gaming experiences but also break down the barriers between fiat to crypto for gamers in general. And now thanks to Cabital Connect, we can provide an essential gateway between fiat and crypto transactions," said Choy Wai Cheong, Co-Founder, and COO of Yeeha Games. "Yeeha Games will now have a stronger appeal for adoption, which is in harmony with the new game releases in our pipeline."
"We're excited to partner with Yeeha Games to make joining and playing Web3 games easier," said Raymond Hsu, Co-Founder & CEO of Cabital. "Our goal at Cabital has always been to make crypto more accessible to all, and being able to purchase crypto with fiat deposits opens the doors of Web3 gaming to everyday people around the globe, which is a change that we're happy to be part of. Yeeha Games is the first GameFi platform that Cabital has integrated with, and we're looking forward to partnering with more to help lower the barriers to entry."
About Cabital:
Cabital is a trusted digital financial institution to buy, sell, exchange, and hold cryptocurrency — enabling users to buy and sell cryptocurrencies at leading rates, while ensuring a simple, secure and sensible user experience with best-in-class compliance and risk management.
Cabital has launched a business solution called Cabital Connect, a secure fiat on-ramp and off-ramp gateway for cryptocurrency and Web3 businesses.
When cryptocurrency companies integrate with Cabital Connect, their users will have a high-quality service option to purchase top-tier cryptocurrencies at some of the most competitive rates in the industry. Leading cryptocurrency exchanges such as Bybit, and GameFi platform Yeeha Games, have integrated Cabital's fiat on-ramp gateway.
Cabital is registered in the Republic of Lithuania as a cryptocurrency exchange operator and a cryptocurrency exchange wallet operator, and our compliance program is modeled after leading global financial service providers.
For media inquiries, please contact marketing@cabital.com
About Yeeha Games
Yeeha Games is Bybit's GameFi platform that aims to introduce traditional gamers to the expansive world of Web3.
With over $50 million of funding, and embodying core Web3 values of interoperability, compatibility, and ownership, Yeeha Games aims to bring world-class experiences to traditional and crypto gamers around the world.
Yeeha Games currently has a variety of high-quality F2P titles lined up for release, with its first release, Midgard Saga, set to be released in September 2022.
For media inquiries, please contact press@yeehagames.com.
For more information please visit  https://media.yeehagames.com/YxC
For updates, please follow Yeeha's social media platforms on Twitter, Discord, Telegram, and LinkedIn.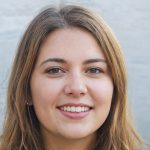 I'm a highly experienced and successful crypto author with a proven track record in the industry. I have worked with some of the biggest names in the space and have been involved in many groundbreaking projects. I am a thought leader and an innovator, always looking for new ways to add value to the ecosystem. I am passionate about educating others, and I believe that blockchain technology has the potential to change the world for the better. If you're looking for someone who can help you navigate this exciting new world, then I'm your perfect partner.