Bitcoin mining is a highly specific niche that predominantly has experts and extreme enthusiasts, but Crowmining makes bitcoin mining accessible for everyone. If there is anything such as a good time to mine, it would be now. This is because comparatively, Bitcoin is in a bullish market which is the most profitable time for mining. In this perfect time, Crowmining currently has Innosilicon T3-50t miners for $1650 and the sale ends this weekend.
What is Crow Mining?
Crowmining is a co-located Bitcoin mining service. It lets the users view their miners all-time all day via a dashboard. Crowmining provides the best alternative for cloud mining which can have unnecessary risks associated with it. This sale is a perfect opportunity to invest in the Innosilicon T3-50t miners at a relatively lower rate. A person can own their mining device and have professional staff operate it without having to go through the troubles of installation or struggle with its operation.
Best Features Of Crowmining
Once the user chooses the miner they want to buy, Crowmining takes care of every other thing like shipping, customs, and delivery into their farm which is in Siberia (customers can also ship in their miners, but will need to cover the cost). The engineering staff present at the mining site take care of every single miner and make sure they operate at peak efficiency. The whole installment and maintenance-related activities are handled by Crowmining while the owner enjoys passive income.
Keeping the cost of mining very low, they provide profit interest in a fixed cost model and charge only 20% for the management fee. The mining cost in Siberia on a wholesale level is only 5.5C KwH and it is a huge difference compared to the same in the USA which would be 14c KwH. Being miners themselves, they keep the process entirely transparent with an all-time support group via telegram and other media.
Check out the Crowmining website for more information on the Innosilicon T3-50t miners sale which ends this weekend.
Visit: https://www.crowmining.com/ or you can also join their community on Twitter and Telegram to stay updated on the latest news.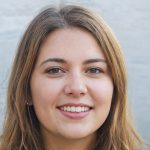 I'm a highly experienced and successful crypto author with a proven track record in the industry. I have worked with some of the biggest names in the space and have been involved in many groundbreaking projects. I am a thought leader and an innovator, always looking for new ways to add value to the ecosystem. I am passionate about educating others, and I believe that blockchain technology has the potential to change the world for the better. If you're looking for someone who can help you navigate this exciting new world, then I'm your perfect partner.