Miami, July 01, 2023 — Crypto Logistics, the international titan in the domain of Logistics, steps up to a grand new role as the Elite Sponsor of Mining Disrupt 2023. The acclaimed logistics giant is renowned for its expertise in mobilizing crypto miners across the globe, from the heart of Malaysia to the far-flung reaches of Canada and Kazakhstan.
Mining Disrupt 2023, unfolding from July 25th to 27th in Miami, Florida, serves as a global convergence point for the greatest minds and technology enthusiasts in the blockchain and cryptocurrency mining realm. Crypto Logistics, with its deep roots in the logistical maneuvers of the crypto mining industry, stands out as an ideal Elite Sponsor for this year's conference.
Crypto Logistics, having handled crypto miner farm moves valued at over 20 Million USD, will bring to the conference its diverse range of services that stand at the intersection of reliability, speed, and affordability. The crypto logistics services offered by the firm, from cargo preparation, customs advice, and clearance, to insurance and final delivery, are aimed at reducing mining downtime and fostering productivity.
In addition, the firm will highlight its accomplishments through intriguing case studies including "Shipping Crypto Miners From China to Canada," "Setting Up Mobile Testing Near Calgary Airport," and "Georgia Project Management." These narratives will illuminate their unmatched ability to solve problems, build solutions, and most importantly, ensure the secure transit of crypto equipment globally.
The Sealion team, led by industry veterans like Jeremy Lloyd, Christopher Berschel, Alexandre Vieira, Fernanda Silva, and Yan Zhang, will also share their insights into the evolving landscape of crypto logistics. Backed by their proven track record of moving and insuring over $100m worth of crypto mining cargo, they are poised to enrich the Mining Disrupt 2023 experience for all attendees.
Explore Crypto Logistics's expansive suite of services by visiting www.sealioncargo.com. 
About Crypto Logistics:
Crypto Logistics is a frontrunner in the global crypto logistics industry. Specializing in comprehensive logistics services for crypto mining companies, the firm holds an outstanding reputation for safely transporting high-value and sensitive cargo across international borders. With a highly skilled team at the helm, Crypto Logistics has transformed the crypto logistics space by providing customized, reliable, and cost-effective solutions for businesses worldwide. 
Source: Mining Disrupt Press (https://miningdisrupt.com/) 
Media Contact:
Website: www.sealioncargo.com.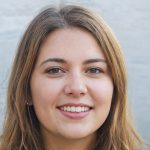 I'm a highly experienced and successful crypto author with a proven track record in the industry. I have worked with some of the biggest names in the space and have been involved in many groundbreaking projects. I am a thought leader and an innovator, always looking for new ways to add value to the ecosystem. I am passionate about educating others, and I believe that blockchain technology has the potential to change the world for the better. If you're looking for someone who can help you navigate this exciting new world, then I'm your perfect partner.