A new cryptocurrency called QWAN claims to have a model for generating ethical profits for its investors. Promising complete decentralization to all investors after eleven years, the cryptocurrency claims that the increasing centralization of digital currency is inhibiting blockchain technology from realizing its full potential for achieving equality and equity.
Unequal stake, equal vote
QWAN, the abbreviation for 'Quality Without A Name', is a digital token that supports decentralized voting for investing in real-world businesses to generate a profit that is then shared, and reinvested into the coin. The coin's distinctive feature is that it steadily relinquishes all decision-making power to investors, irrespective of their stake in the coin. Even if an investor owns only a single token, their vote in business decisions will count just as much as a major investor after an eleven-year period.
Building a future for all people
The coin's white paper states that investment decisions will initially be directed by a Council: representatives from eight different industries who will source, appraise, and invest into real-world businesses to generate wealth. All investment options will be assessed by Ethics, Finance, and Growth departments while the industries that these investment opportunities will be sourced from will be property, trading, commerce, technology, and marketing.
Fighting inequality with blockchain
QWAN emphasizes the power of blockchain technology to address wealth inequality. The coin suggests that equality of wealth will be generated as ten percent of all profits are invested into evidence-based non-governmental organizations that can demonstrate the impact of their work. QWAN strives to put out an inclusive community: any investor can put forward ideas to ensure the optimum functioning of the company. In the fully decentralized system, ideas will be voted for by the body of investors; successful ideas will be rewarded with a non-fungible token of QWAN. This open communication platform among investors is intended to generate the best ideas for maintaining the QWAN system.
To learn more about QWAN and how to start investing, visit: https://www.qwan.io/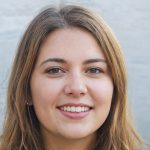 I'm a highly experienced and successful crypto author with a proven track record in the industry. I have worked with some of the biggest names in the space and have been involved in many groundbreaking projects. I am a thought leader and an innovator, always looking for new ways to add value to the ecosystem. I am passionate about educating others, and I believe that blockchain technology has the potential to change the world for the better. If you're looking for someone who can help you navigate this exciting new world, then I'm your perfect partner.