African countries are some of the most active in the world when it comes to cryptocurrency adoption. Cryptocurrency is seen as a way to promote financial inclusion and grow the economy. There are several reasons for this increased interest; but most importantly, cryptocurrencies offer an alternative to traditional banking systems that are often slow, expensive, or difficult to use.
Crypto communities are becoming increasingly common as interest in cryptocurrency and blockchain technology continues to grow. These communities bring together individuals from all over the world who share a common interest in digital currencies and the potential of blockchain technology. The communities can take many forms, from online forums and social media groups to in-person meetups and conferences. They provide a platform for people to discuss the latest developments in the industry, share knowledge and resources, and collaborate on projects. The crypto community is a vital aspect of the cryptocurrency ecosystem and plays an important role in driving innovation, education and adoption of digital currencies.
Dart Africa crypto community is growing at an unprecedented rate, thanks to active development and engagement among its members. Dart Africa, the leading cryptocurrency exchange in Nigeria and Ghana, has always been committed to fostering a vibrant and engaged community of users, and this has been reflected in the recent surge of interest and participation in the community.
Dart Africa's crypto community is made up of a diverse group of individuals, including investors, developers, researchers, and enthusiasts. The community is driven by a shared belief in the potential of digital currencies to disrupt traditional financial systems and create a more inclusive, fair, and transparent economy. The community members come together to discuss and share information about the latest developments in the industry, exchange ideas, and collaborate on projects.
"We are thrilled to see the Dart Africa community thriving and growing," said, CEO of Dart Africa. "We believe that the crypto community plays a vital role in shaping the future of digital currencies, and we are committed to providing the resources and support that our community members need to succeed."
To support the community, Dart Africa has recently launched a number of initiatives, including community-led meetups, educational resources, and developer programs. These initiatives have been well-received by the community and have contributed to the community's growth and engagement.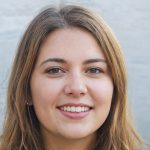 I'm a highly experienced and successful crypto author with a proven track record in the industry. I have worked with some of the biggest names in the space and have been involved in many groundbreaking projects. I am a thought leader and an innovator, always looking for new ways to add value to the ecosystem. I am passionate about educating others, and I believe that blockchain technology has the potential to change the world for the better. If you're looking for someone who can help you navigate this exciting new world, then I'm your perfect partner.