Revealing the next generation of metaverse-enabled NFTs with the DeLorean collection on Ethernity
LOS ANGELES, CA / ACCESSWIRE / November 19, 2021 / Ethernity, the original authenticated NFT platform (aNFT) is partnering with the DeLorean Motor Company to launch an NFT collection with metaverse-enabled unlockables. It has been 40 years since the company's inception, and whilst most independent car manufacturers fade into history, DeLorean has stood the test of time. These 40 years allowed for perspective as to how truly visionary the development of the DeLorean was. Most dreams and innovation had to be curated by conglomerates and corporations. Yet DeLorean had the vision to develop a car outside of the system and make it real. Some 6000 DeLorean's are still on the road today, and now they're entering the metaverse.
The Delorean NFT collection will launch on November 20th at ethernity.io, and will last 72 hours. The collection will consist of 7 artworks from celebrated artists Riocam and Blunt Action, each with their own level of exclusiveness. Ethernity is auctioning off 2 unique 1 of 1 NFTs. The first NFT being auctioned is 'DeLorean Reflective' by Blunt Action. It is a looping video that captures the DMC-12 driving through a reflective avenue. The winning bidder of the 1 of 1 will be airdropped an exclusive Metaverse-native unlockable of the Delorean. The unlockable file will be for display and eventual use in virtual worlds with .obj file capabilities. The second NFT being auctioned off is "DeLorean (DMC) x Riocam #1" by Riocam. In this exclusive 1 of 1 NFT, Riocam captures the DMC-12's timeless design and showcases the brilliance of Giorgetto Giugiaro's lines and form in a still. The highest bidder of this aNFT will receive an Infinity Objects physical-digital display frame. The highest bidder will also receive a BTS video, along with an invite to the grand opening of Riocam's gallery in Miami.
50 lucky buyers of the 'DeLorean: Into the Metaverse' NFT will be selected using Chainlink's VRF technology in a raffle to be airdropped an exclusive Metaverse-native unlockable version following the sale. The unlockable file will be for display and eventual use in virtual worlds with .obj file capabilities. Blunt Action and Ethernity's metaverse partner YouCan Galaxy designed this exclusive Metaverse version of the car, a first in the lineup of Ethernity's coming Metaverse/NFT cross-utility.
Throughout the whole collection, the two artists capture the essence and spirit of the DMC-12. Riocam represents a retro and yet futurist vision of the DMC-12, which highlights the timelessness of the design. Blunt Action captures a cyberpunk mood and shows how the DMC-12 design persists through time. This is an ode to the DMC-12, as well as all those who contributed to its creation, and also those who seek to keep the vision alive and moving forward.
ABOUT ETHERNITY
Ethernity is one of the early groundbreaking authenticated NFT projects that auctions verified artwork and collectibles featuring the top artists and stars from sports, music, film, gaming, tech, history, and entertainment. Working with celebrities and artists, Ethernity creates digital artworks that are solidified on the blockchain as non-fungible tokens (NFT). The pieces feature well-known public figures, and a portion of all funds raised from the endeavor will be donated to charitable causes. Ethernity Chain combines the utility of DeFi and merges it with NFTs to create an exclusive pipeline to rare, collectible content from notable figures and well-established digital artists.
ABOUT BLUNT ACTION
Blunt Action is a New York City – based multimedia production company. The studio specializes in art, programming, animation, game creation, and mathematics. To produce original content, the studio's artists combine elements of science, technology, history, futurism, elemental fantasies, and their creative visions. The artists take inspiration from their travels to Japan, Greece, Italy and other destinations to create pieces that evoke feelings of nostalgia, exploration and culture. The intention is to make the audience feel familiar even as are seeing a new world for the first time. Blunt Action is an outlet to explore creative visual elements that celebrate or distort aspects of one's personal life, whether they are actual or unknowable.
ABOUT RIOCAM
Camilo Rios White (RIOCAM) was born in Medellin, Colombia and raised in Ft. Worth, Texas. Throughout his lengthy fashion photography career, RIOCAM Photography work has shaped the fashion industry in Miami over the past decade. The Webster, Del Toro, Cotton Citizen, Stella McCartney, OFFWHITE, ERES Paris, L'Oréal, all found their photographic identity in his work. Additionally, RIOCAM is currently the Founder & Creative Director of United Rivers as well as Creative Director and founding partner at Toys for Boys Magazine.
Contact:
james@ethernity.io
Website: ethernity.io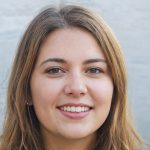 I'm a highly experienced and successful crypto author with a proven track record in the industry. I have worked with some of the biggest names in the space and have been involved in many groundbreaking projects. I am a thought leader and an innovator, always looking for new ways to add value to the ecosystem. I am passionate about educating others, and I believe that blockchain technology has the potential to change the world for the better. If you're looking for someone who can help you navigate this exciting new world, then I'm your perfect partner.