The Central American country of El Salvador has added 410 Bitcoin (BTC) to its central reserve as BTC prices trade below $37,000, a price last seen on July 26th, 2021. 
The fresh addition to El Salvador's BTC reserve was announced by President Nayib Bukele, who confirmed that the purchase of 410 BTC was made against $15 million, placing the price at approximately $36,585 per BTC.
Nope, I was wrong, didn't miss it.

El Salvador just bought 410 #bitcoin for only 15 million dollars

Some guys are selling really cheap ‍♂️ https://t.co/vEUEzp5UdU

— Nayib Bukele (@nayibbukele) January 21, 2022
El Salvador adopted BTC as a legal tender on Sept. 7, 2021, as a means to overcome catastrophic inflation amid the weakening spending power of the nation. Fast forward to today, the country has strategically accumulated 1,801 BTC over the past four months, especially when the market sees a momentary price fall.
The latest purchase is currently the cheapest acquisition for El Salvador ever since the country adopted BTC as a legal tender.
With BTC trading just above the $36,000 mark and the resultant sell-off, Bukele believes that "some guys are selling really cheap," supporting his long-term vision of mainstream Bitcoin adoption.
As evidenced above by data from Cointelegraph Markets Pro and TradingView, BTC experienced a steady rise in prices from mid-July, which resulted in an all-time high of almost $69k in the first week of November. However, the next three months saw a steep decline in market prices as investors redirected BTC profits into buying other tokens.
Related: Nations to adopt Bitcoin, crypto users to reach 1B by 2023: Report
A new report from Crypto.com predicts that the global crypto market will host one billion users by the end of 2022 as more developing nations mimic El Salvador's move to mainstream BTC adoption.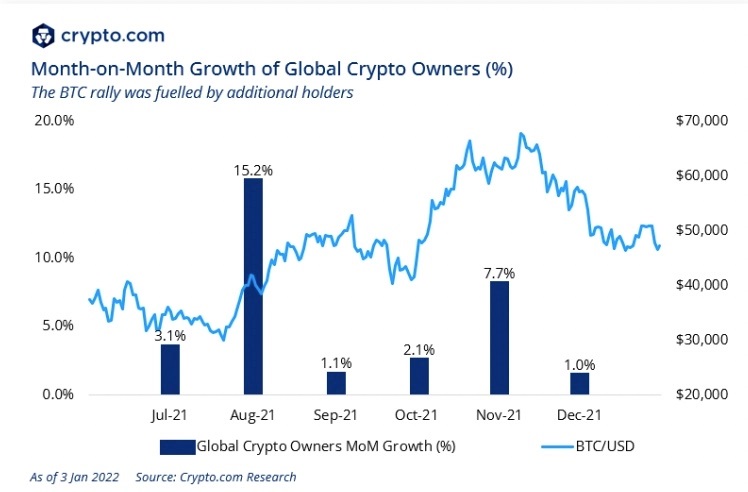 As Cointelegraph reported, Crypto.com estimates that "If we extrapolate a similar rate of increase in 2022, we are on track to reach 1 billion crypto users by the end of 2022." The report concludes that a combination of developing nations following El Salvador and a "friendlier stance" towards the crypto industry means that "nations can no longer afford to ignore the growing push towards crypto by the public."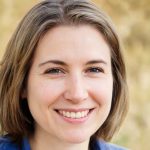 I have been writing about Bitcoin and other digital currencies for the past two years. I have a strong understanding of the technology behind these assets and how they work. I am also well-versed in the regulatory landscape surrounding them. I have published articles on a variety of topics related to cryptocurrencies, including their price movements, major announcements, and new developments in the space. I have also interviewed some of the leading figures in the industry.