While eToro is a key player in the world of CFDs and cryptocurrency trading, the company also offers a lot more than this now. They have led the fintech revolution for over a decade and built up a reputation as the leading social trading platform in the world.The company began as a general trading platform but has added cryptocurrency and other trading instruments to keep up with changing markets and growing demands. They are one of the pioneers in adding social features to their platform in the form of CopyTrading and CopyPortfolios.Today, there are over 6 million users registered on eToro, securing it's status as an industry leader – Read on for our comprehensive review.Visit eToroRisk Warning: CFDs are complex instruments and come with a high risk of losing money rapidly due to leverage. 75% of retail investor accounts lose money when trading CFDs with this provider. You should consider whether you understand how CFDs work, and whether you can afford to take the high risk of losing your money.eToro at a GlanceBrokereToroRegulationFCA (UK), ASIC (Australia), CySEC (Cyprus)Minium Initial Deposit$200Demo AccountYesAsset CoverageCFDs, ETFs, Forex, Cryptocurrency, Shares, Commodities, IndicesLeverage20:1Trading PlatformsProprietary Web, Mobile AppsWhat Is the History of eToro?eToro actually began back in 2007 with three entrepreneurs who wanted to make trading more accessible for every day users.At the same time, they wanted to reduce dependency on banks and other traditional financial institutions. eToro started off as an online trading platform with graphs representing financial instruments and an intuitive interface.In 2009, eToro launched the trading platform, WebTrader, with a range of professional tools for traders of all skill levels.75% of retail investor accounts lose money when trading CFDs with this provider. You should consider whether you can afford to take the high risk of losing your money.A big step forward came in 2011 with OpenBook, the first social trading platform in the world. This included the then-new CopyTrader feature, which let anyone copy successful traders.In 2012, eToro added stocks to its other assets, like currencies and commodities.The eToro mobile app launched in 2013 for both Android and Apple, expanding the reach of the platform. This is also when eToro dipped into crypto, making it possible to trade Bitcoin via CFDs.In 2015, the platform updated the interface for an even more innovative and intuitive experience.In 2016, it added CopyPortfolio, managed portfolios that bundle various assets or top traders within a market strategy.In January of 2017, eToro expanded its reach in the world of cryptocurrency by adding support for trading crypto to the platform. It began with a range of popular cryptocurrencies, including Ethereum, Litecoin, and XRP.In 2019 they launched eToroX, a full crypto to crypto exchange.Which Cryptocurrencies Does eToro Support?Compared to other platforms, the options for supported cryptocurrencies on eToro are relatively limited.This is a result of its nature as a general trading platform as opposed to one focused solely on cryptocurrency.Even so, you can short or own the most popular cryptocurrencies. Supported options include Bitcoin, Ethereum, Bitcoin Cash, Ethereum Classic, Litecoin, and Ripple.Cryptoassets are highly volatile unregulated investment product. No EU investor protection. Your capital is at risk. Indicative prices; current market price is shown on the eToro trading platformWhat Sets eToro Apart from Other Platforms?One of the biggest ways that eToro stands out from other platforms is the sheer number of investment and trading options available.Thanks to the numerous ways to invest and trade, users can take advantage of the same platform for their cryptocurrency trading needs as for traditional assets.The social elements of eToro also make it unique. An example is CopyPortfolios, which is a long-term thematic investment in the form of a managed portfolio bundling assets and top traders with a predetermined strategy. The ability to copy the investments of successful traders is also innovative, as is the Popular Investor program.What Trading Tools Does eToro Offer?This platform aims to educate traders as well as provide them with a platform for investment.Upon registration, eToro users get "virtual-money accounts" with $100,000 so they can work on strategies and skills before investing any real money.It also provides multiple other tools to help with actual trading, such as an economic calendar. Simply input the dates and time zone you want to look at and the assets you trade. The calendar will then display how events are likely to impact your assets.Additionally, it provides regular market analyses that include great detail as well as quick overviews, so you can utilize as much or as little information as you want.Every asset which is tradable on the platform has it's own page where you can view detailed information, news, charts and research.What Are CFDs?A CFD, or contract for difference, is a type of derivative trading. With a CFD, investors can speculate on whether fast-moving global financial markets will rise or fall. This can be done with cryptocurrencies as well as indices, shares, fiat currencies, treasuries, and commodities.The important thing to note about CFD trading is that you will not be buying or selling the asset underlying it, in this case, cryptocurrency. Instead, you sell or buy a certain number of units for that instrument based on your prediction of if the price will rise or fall.When the instrument moves in your favor, you get multiples of the existing CFD units you already sold or bought. You make a loss for every point it moves against you. CFDs require caution since it is possible for losses to exceed deposits.You can read more about CFDs in our Beginner's Guide here.Highly volatile unregulated investment product. No EU investor protection. Your capital is at risk.On eToro, CFD trading and cryptocurrency go hand in hand. As mentioned earlier, eToro first entered the world of cryptocurrency by offering Bitcoin trading via CFDs in 2013, making it one of the earliest players in the world of crypto investments.CFD trading continues to play a key role on eToro since many of the trades involving crypto are still CFDs instead of dealing with the actual asset.Starting on Sept. 3, 2017, those who invested in the BUY position for crypto on eToro actually own the asset underlying the transaction. Before this, they owned a CFD, not the asset. Additionally, eToro offers actual cryptocurrency trading. If you choose to open short or SELL positions for cryptocurrencies on eToro, this is still a CFD position.What Are CopyPortfolios?CopyPortfolios were added to the eToro platform last year. This feature is available for cryptocurrency trading as well as traditional fiat trades. This creates a single tradeable asset that is made up of carefully selected assets or traders of a predetermined strategy.The eToro Investment Committee composes the CopyPortfolios and rebalances them periodically. There are several cryptocurrency CopyPortfolios available for investors to choose from.One of these is simply called "Cryptocurrency" and delivers exposure to Ethereum and Bitcoin.In the cryptocurrency bull run of May 2017, the fund had a 66 percent increase. Within the first three months, that fund generated over 125 percent in profits. Another option is called "Crypto CopyPortfolio."This is a more recent CopyPortfolio made up of a balanced crypto portfolio containing Bitcoin, Ethereum, Ethereum Classic, Litecoin, Dash, and Ripple.What Is CopyTrading?Another exciting option on eToro that you can use for crypto and fiat investments is CopyTrading.Copy trading is an innovation that allows users to look through the track record of other traders and copy them, which means they will mirror their trades.Traders have the ability to become "Popular Investors" if they have a low-risk score and deliver consistent returns.They then receive rewards for sharing wisdom. By taking advantage of CopyTrading and copying an investor who in
cludes cryptocurrency in your portfolio, you can get exposure to the market without having to do too much research yourself.Past performance is not an indication of future results. Trading history presented is less than 5 complete years and may not suffice as basis for investment decision. This is not investment advice.Who Can Use eToro?eToro can be used by anyone, as long as it is legal to do so in their country. eToro keeps a running list of countries where the platform is blocked due to changes in the regulations that conflict with trading laws.This means that those in the United States, Canada, Cuba, Japan, North Korea, Iran, Syria, Turkey, Serbia, Albania, and Sudan cannot legally use eToro.Does eToro Have a Minimum Trade Size?eToro prides itself on offering tools that investors and traders of all levels of experience can take advantage of, so it tries to limit the use of minimum trades.Even so, you must have $200 to participate in CopyTrading and make a minimum investment of $5,000 for CopyPortfolios.The minimum quantities for manual positions are based on the instrument. For currencies (such as cryptocurrencies) and commodities, it is just $25.For stocks, it is $50.Finally, for ETFs and indices, it is $200.For those who registered on April 2, 2017, or after, the size of a minimum trade depends on exposure, in the form of leverage times the invested amount. For cryptocurrencies, this total minimum amount is $200.The minimum for ETFs and stocks is $500, for commodities is $2,500, and for indices and Forex is $5,000.As an example of this exposure-related policy, if you open a crypto trade with a leverage of x1, you must invest at least $200. If, however, you chose to invest $100, you must have a minimum leverage of x2.eToro FeesAs an exchange, eToro makes its profits from the various fees that it charges. On eToro, no fees are charged when opening a position, instead generating the fee based on the spread. It has a list of minimum spreads for each cryptocurrency, and those rates are not guaranteed.The team points out that the spread can vary based on liquidity and market conditions.The daily break spreads are as follows: 1.5 percent for BTC, 5 percent for BCH, 3 percent for DASH, 2 percent for Ethereum, 5 percent for ETC, 3 percent for LTC, 5 percent for NEO, 5 percent for XLM, and 3 percent for XRP.InstrumentMarket HoursDaily BreakSpreadSELLBUY24/71.5 %-0.471233-0.47123324/75 %-0.14024/73 %-0.039452024/72 %-0.036712-0.03671224/75 %-0.001726024/73 %-0.006575024/75 %-0.012383562024/75 %-0.0000416024/73 %-0.0000220 Because of the nature of cryptocurrency trading, it is available 24/7, and there are no fees for overnight or weekend trades. Instead, eToro only charges fees for users who hold leveraged Ethereum or BTC positions or for shorting cryptocurrencies. The team does point out that the various fees are subject to change.eToro Customer Reviews & ReputationUsers and reviewers of the platform generally agree that eToro is very easy to use. It was designed to be intuitive, so those without trading experience could get the information they need and make trades.You can use the platform on PCs, Macs, Android, or iOS devices, always taking advantage of its intuitive functionality and readily displayed information regarding cryptocurrencies and other assets via graphs and more.In general eToro has a good reputation online, the company is large and well established so you can be sure your funds are safe there. Complaints from people online are generally about traders they have copied not performing as well as they thought they would.This isn't the fault of the traders themselves, trading is a complicated business as everyone experiences losses as well as gains.Other issues revolve around the fact that eToro advertises heavily that you can buy Cryptos with them, when in fact you don't actually hold the assets themselves. This is the same for all brokers of this type, if you want to physically own the crypto asset then you will need to purchase them on an exchange that offers this, like Coinbase or Binance.How Do You Deposit and Withdraw Money on eToro?There are multiple deposit methods for eToro, so you can choose the one that best meets your needs, keeping in mind that different methods have varying minimum deposits.You can choose to deposit via wire transfers, bank transfers, Visa, MasterCard, NETELLER, PayPal, Yandex, Webmoney UK, Skrill, and others.To withdraw, you must fill out a form and then typically receive the money via PayPal, a bank transfer, or your credit or debit card. To withdraw, you will need a copy of your signature, color passport copy, and proof of address.Cryptocurrency ExpansioneToro has recently added approximately 35 new fiat pairs to its platform which sees a total of around 44 trading pairs available to its users. The new pairs cover a number of different regions and currencies and are aimed at the inhabitants of countries such as Canada, Australia, and Japan. The updated pairs are as follows:Australia BTC/AUD, ETH/AUD, XRP/AUD, ETC/AUD, BCH/AUD, LTC/AUD,Canada BTC/CAD, ETH/CAD, XRP/CAD, ETC/CAD, BCH/CAD, LTC/CADJapan ETC/JPY, BCH/JPY, LTC/JPYNew Zealand BTC/NZD, BCH/NZD, ETH/NZD, ETC/NZD, LTC/NZD XRP/NZDSwitzerland BTC/CHF, ETH/CHF, XRP/CHF, LTC/CHF, BCH/CHF, ETC/CHFUnited Kingdom BCH/GBP, ETC/GBP, LTC/GBP, XRP/GBPThe EU BCH/EUR, ETC/EUR, LTC/EUR, XRP/EURFurthermore, eToro has officially announced a cryptocurrency focused trading platform aimed at customers in the U.S., alongside a crypto wallet, and integrated mobile app which allows cryptocurrency purchases by credit card.The service was unveiled in May and enables U.S. customers from 32 states and territories to trade a growing number of different cryptocurrencies including popular assets such as Bitcoin (BTC), Ethereum (ETH), Litecoin (LTC), XRP, Dash (DASH), Neo (NEO), and EOS.At the same time, the multi-signature crypto wallet supports six cryptocurrencies, namely Bitcoin (BTC), Bitcoin cash (BCH), Ethereum (ETH), Litecoin (LTC), Stellar (XLM) and XRP with additional currencies set to be added in the future.The team have also announced that their cryptocurrency mobile wallet has been made available for both iOS and Android device users.Existing eToro users are currently able to log into the wallet directly in order to transact and store cryptocurrencies, while in-wallet asset conversion is also possible with just few clicks, additionally, funds can also be received and sent out by sharing the wallet address or using a QR code.The eToro Wallet allows users to:Manage and store multiple cryptocurrenciesExchange crypto for cryptoTransfer cryptos from their eToro accounts (limited to certain coins and to Gold accounts and above)How to Buy Crypto with a Credit CardeToro customers can also buy cryptocurrencies directly from the eToro wallet by using a credit card. The investment platform has partnered with well renowned third-party payment provider Simplex, with allows eToro to integrate Visa and MasterCard payments.Here's how to buy some cryptocurrency using your credit card:Open your eToro WalletClick on the "BUY CRYPTO" section of the wallet and select your preferred coin and amount that you would like to buyEnter your payment details into Simplex's billing form.Upon successfully completing the process, your purchased coins will be transferred to your eToro wallet.It's important to note that Simplex can choose to immediately approve or decline your request, as well as request further documentation or proof of identity. These may include official government issued documentation or a selfie photo. This service is also subject to the following fees and limitations.eToro Wallet FeesFiat to Crypto Conversion FeeseToroX fee 1%Simplex fee 4%CurrencyMin transactionMax transactionMax / DayMax / MonthGBP£96£7,350£14,700£36,750EUR€112€8,624€17,248€43,120USD$125$10,000$20,000$50,000 The actual market rate is determined by eToroX once the transaction is approved by Simplex, and blockchain fees are deducted from the crypto purchased in addition to the above fees and are applied to every crypto transaction.It's worth noting that additional f
ees may also be accrued as a result of charges applied by your bank or credit card issuer.These may include cash advance or foreign transaction fees to your card transactions, and any transactions carried out will appear on your credit card or banking statement as eToroX LTD, with the credit card descriptor being Simplex_eToroX, however, a confirmation email will also be sent Simplex.Any pending payment may be cancelled, with customers advised to open a ticket directly on the Simplex website or to use the Live Chat feature on the bottom right side of the Simplex.com website.It's also important to note that once a payment has been approved it can't be cancelled. The approval process is actually authorised by Simplex, and as a result, questions about the transaction process should be first directed to the Simplex customer service team. However, the eToro Customer Service team is also available to deal with any issues.eToroX RevieweToroX, the blockchain subsidiary of eToro's more traditional investing platform has officially launched in Gibraltar and is being regulated by the Gibraltar Financial Services Commission (GFSC). The exchange aims to cater to specialist crypto traders and incorporate many of the features found on their social trading platform.The crypto to crypto exchange features an intuitive user interface, a mobile wallet app, is regulatory compliant, and makes use of cutting edge security protocols, and aims to provide crypto enthusiasts in a number of region with enhanced trading options.You can read our full review of eToroX here.Supported CurrenciesThe platform originally launched with a limited number of cryptocurrencies, however, 16 digital assets and 37 crypto-to-fiat pairs are currently available, and eToroX also incorporates eight branded stablecoins that allow traders to protect themselves from the volatility of the market without having to "cash out" into fiat.The eToro-branded tokens pegged to fiat currencies include the eToro United States Dollar (USDEX), eToro Japanese Yen (JPYX), eToro Euro (EURX), eToro Pounds Sterling (GPBX), eToro Australian Dollar (AUDX), eToro Canadian Dollar (CADX),  eToro New Zealand Dollar (NZDX), and the eToro Swiss Franc (CHFX).In addition to these stablecurrencies, digital assets pegged to the price of commodities also feature and these include the GOLDX and SLVRX coins which respectively remain pegged to the prices of gold and silver.The inclusion of these digital assets help eToroX to remain a crypto to crypto exchange, and more familiar cryptocurrencies such as Bitcoin (BTC), Bitcoin cash (BCH), Ether (ETH), Litecoin (LTC), Dash (DASH), and XRP also feature with more cryptocurrencies, stablecoins, and tokens scheduled to be added in the coming weeks.Exchange Fees and LimitseToroX doesn't charge for deposits, and withdrawal fees are as follows:CurrencyQuick withdraw limitWithdrawal feeAUDX50,0003.75000BCH1660.01000BTC100.00060CADX50,0003.90000CHFX50,0003.00000DASH4000.02500ETH2780.01700EURX45,0002.65000GBPX40,0002.30000JPYX5,500,000330.00000LTC5550.03300NZDX50,0004.25000USDEX50,0003.00000XRP166,6678.50000 The exchange uses a tiered approach with regards to trading fees and the fees for all transactions (under a monthly volume of $100,000) are calculated according to Tier 1.When the monthly trading volume grows beyond Tier 1 (over $100,000), a rebate will be applied during the first week of the month, and depending on the Tier Level, the rebate will be calculated based on the percentages in the following table.The calculation will be done for each calendar month.The rebate will be given in ETHThe Rebate will be given during the 1st week of the month.eToroX also incorporates Maker and Taker fees, and the former are charged for trades where Maker orders add liquidity to the exchange, while Taker orders remove liquidity from the order book and incur their own charges.As a result, Maker fees are lower in comparison due to these orders helping the exchange to remain liquid.An example of a Maker trader order includes placing an order for pending execution, such as a limit order which is not automatically filled (partially or fully).This action helps "make" the market and adds liquidity to the order book, while a Taker order can take the form of placing an immediate order that doesn't go on the order book, by being filled partially or fully for example. This type of activity "takes" liquidity off of the order book.How Secure is eToroX?The exchange incorporates a number of cutting edge security protocols and these include data encryption by default, with a dedicated secured mechanism being used to prevent CSRF attacks.In addition, the team have developed their own backlog analytic mechanism, based on N.N machine learning algorithm which assists in decision making, and incorporate multiple PT and Code reviews as well as a bug bounty program.User accounts are further secured as all eToroX customers are required to complete Level 3 Identity Verification, and updating financial account information requires dual-process verification.Furthermore, the platform makes use of two factor authentication (2FA), limits login attempts and uses whitelisting attribution models to prevent automation attacks.More stringent security examples include all employee workstations being protected and verified based on multiple security mechanisms that include deception and traps, while the exchange's custody solution is based on a three level military grade FIPS140 custodian process with multi separation between the different environments.These include a warm environment, or process engine secured solution, a cold, secured isolated gap environment, and a deep, military grade secured isolated environment.On top of this, eToro has been operating in Fintech since 2007 and has established regulated entities in Cyprus, UK, USA, Australia, and South Africa, with Gibraltar now becoming its sixth jurisdiction.The Government of Gibraltar and the Gibraltar Financial Services Commission (GFSC) have set out regulations covering distributed ledger technology (DLT) businesses and eToroX operates under the framework administered by the GFSC.The company is one of the more transparent in the cryptocurrency sector, and ETORO X LIMITED is a limited liability company incorporated in Gibraltar with a registration number 116348, and a registered office at 57/63 Line Wall Road, Gibraltar.The company is authorized by the GFSC as a Distributed Ledger Technology Provider under the Financial Services (Investment and Fiduciary Services) Act, with a license number of FSC1333B.Account VerificationGibraltar's regulatory requirements ensure that each new account must be verified as part of the registration process, and the exchange aims to simplify the verification process as much as possible.After submitting all your information and uploading all the necessary documents, it can take up to two business days to verify your account.New users are required to upload documents to help prove their identity and residence, and the following documentation will be asked for.Proof of Identity (POI) DocumentThis POI document must include your name, date of birth, a clear photo, the issue date and expiry date of the document. Accepted forms of POI documents include a passport, a government-issued ID or driving license.Proof of Identity and Selfie (POIS)It's necessary to upload a selfie that includes you holding the proof of identity document you have uploaded.Proof of Address (POA) DocumentThe POA document must include your full name, address and issue date, and also feature the name or logo of the company that issued the document. The POA documents must be no older than 6 months and all four corners of the document must be visible.Your POA document can be one of the following:Bank StatementUtility Bill: Electricity, Water or GasTax: Council, State or Country Tax BillFinancial QuestionnaireThe last step in the verification process involves completing a financial questionnaire which covers your financial suitability for investing. The questionnaire is made up of nine 9 questions and takes just a few minutes to complete.How beg
inner friendly in eToroX?As with any trading platform, eToroX takes some getting used to, however, the learning curve will be steeper for anyone completely new to the world of cryptocurrency trading.In order to try and offset this, the team have a Help Section which aims to answer the most common questions, and can be contacted by their customerservice@etorox.com email address.The team can also be contacted via their Twitter account, Telegram group, and Facebook page. In addition to the Help Section, eToroX also aims to educate its users and incorporates a Blockchain Academy and Glossary Section which include a range of clearly written guides and definitions that help users to both navigate the platform and gain a better understanding of blockchain technology.Depending on your background, the more limited selection of trading pairs should make it easier for new entrants to the market to start trading on the platform, while the unique selection of stablecoins should also help newer traders to gain an understanding of how to make profitable trades when dealing with digital assets.eToro CompetitorseToro is in competition with our similar brokers which have covered before, as follows:Is eToro Safe?To provide users with peace of mind, eToro takes steps to provide security. The company as a whole is fully regulated and adheres to guidelines of FCA and CySEC. To help traders make responsible decisions, it offers a range of tools for all experience levels, such as guidance for the first steps and risk-management features.eToro also takes precautions to ensure the funds and personal information of clients are safe. Traditional funds remain secure in European banks of tier 1.With all that in mind, you should remember that there are no regulations for cryptocurrencies. Because of this, if you engage in cryptocurrency trading or other crypto-related investments, there is no insurance from the investor compensation schemes within the UK or Cyprus.The lack of regulations also means that if you have a complaint, you cannot file it with your financial ombudsman service.Despite this, eToro takes pride in working to resolve issues as seamlessly as possible. In addition, there are numerous social platforms where you can register complaints, which may influence other users.ConclusionAlthough eToro focuses on more than just cryptocurrency trading, it is a useful platform for those who invest in cryptocurrency or trade it.The additional features of eToro are what give it an edge, such as CopyPortfolios and various graphs. The platform is also highly intuitive, something that will appeal to everyone.While eToro will not be ideal if you want to trade less-popular cryptocurrencies, it is an excellent option for those who only care about the major ones or who want to use the same platform for both fiat and crypto trades.It's also a great platform for trading regular stocks and Forex or just invest in pre-built portfolios in different industries.This review was updated with the launch of eToroX, Cryptocurrency investors now have the ability to purchase and hold crypto assets directly. This is a great addition to the platform and positions them well within the space now.We have used eToro for years now and have not had any problems with them, deposits and withdrawals are processed quickly and reliably so you won't have to worry about the safety of your funds.eToro have proven themselves trustworthy within the industry over many years and come highly recommend – we recommend you try them out.Visit eToroRisk Warning:  eToro is a multi-asset platform which offers both investing in stocks and cryptoassets, as well as trading CFD assets. Please note that CFDs are complex instruments and come with a high risk of losing money rapidly due to leverage.75% of retail investor accounts lose money when trading CFDs with this provider. You should consider whether you understand how CFDs work, and whether you can afford to take the high risk of losing your money.This content is intended for information and educational purposes only and should not be considered investment advice or investment recommendations. eToro Pros Well-Designed InterfaceTrustworthy & SecureVariety of OptionsLarge range of Markets Cons No cryptocurrency depositsNot many cryptocurrenciesDon't hold the assets 55,215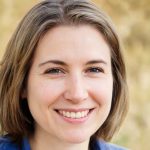 I have been writing about Bitcoin and other digital currencies for the past two years. I have a strong understanding of the technology behind these assets and how they work. I am also well-versed in the regulatory landscape surrounding them. I have published articles on a variety of topics related to cryptocurrencies, including their price movements, major announcements, and new developments in the space. I have also interviewed some of the leading figures in the industry.