ExpertOption is an online trading platform which allows you to trade a range of financial instruments in a well-designed and easy to use interface. You can trade via their website or by downloading one of their apps.The platform began providing services in 2014 and executes more than 30 million deals every month. So far, more than 37 million accounts have been opened.ExpertOption makes clients a priority, making customer service its primary value. There are more than 100 account managers, each of which focuses on meeting client needs.The company also aims to be reliable and simple, making it possible for anyone to start trading. Finally, it aims to deliver the fastest trading via innovative technologies.Read on as we take an in-depth look at ExpertOption and find out everything you need to know. Expert Option HomepageVisit ExpertOptionExpertOption at a GlanceBrokerExpertOption LimitedRegulationFinancial Services Authority St. Vincent and the Grenadines (SVGFSA)Minium Balance$10Demo AccountYes – $10,000Asset CoverageCFDs ,Forex, Cryptocurrency, Shares, Commodities, IndicesLeverage500:1Trading PlatformsWeb, Mobile, Desktop AppsOpening an Account at ExpertOptionThe minimum deposit needed to open an ExpertOption account will vary based on your chosen account type, but the absolute minimum is $50. ExpertOption also has KYC procedures in place to verify your identity to prevent fraud and money laundering.Most of the time, ExpertOption asks new clients to submit documentation verifying both their identity and address.The broker does not list specific requirements on its website regarding these documents, but it is safe to assume that ExpertOption has the same requirements as other brokers. The proof of identity most likely needs to be government-issued and include your photo, name, and birthdate at a minimum.The proof of address likely needs to be an official document or bill with your name and address clearly displayed.Account Types and Minimum DepositsWhile many brokers only offer a single account type for clients or possibly two, ExpertOption has an exceptional range of accounts.It is also interesting to note that instead of creating account tiers based on verification levels as many brokers do, ExpertOption creates tiers based on the size of your investment, with the ability to upgrade to a higher account level.There are five types of accounts available from ExpertOption, with each adding benefits but increasing the minimum investment.The Basic account only requires a deposit of $50 but lets you upgrade to a higher status when you are ready to do so.Silver accounts are the most common starting point, requiring a $500 minimum deposit.Gold accounts start at $2,500, and Platinum accounts start at $5,000.Exclusive accounts are by invitation only.The Basic accounts get access to all the educational materials. You can have a maximum of 10 deals open at a time with a maximum deal amount of $25. Silver accounts include an introduction to a personal manager.They upgrade the maximum deals to 15 and the maximum deal amounts to $250. They also add access to daily market reviews as well as financial research. The Gold accounts allow 30 simultaneously open deals of up to $1,000 per deal.They also add priority withdrawal and increased asset profit of up to 2 percent. Those with Gold accounts and higher also get priority withdrawals.Platinum accounts have a maximum deal amount of $2,000 and no limit to the number of simultaneously open deals. The increased asset profit becomes up to 4 percent, and you also get an account manager.Those with Exclusive accounts get a senior account manager, increased asset profit of up to 6 percent, and maximum deal amounts of $5,000. This account type also adds access to strategies.Note that regardless of the account type, the minimum investment amount for a single trade is $1. It is also important to note that certain account benefits require the client to request activation of that feature via email, at which point it will be manually activated.Account TypeBasicSilverGoldPlatinumExclusivePersonal ManagerIntroductionIntroductionAccount ManagerSenior Account ManagerEducational Materials✓✓✓✓✓Daily Market Reviews and Financial research✓✓✓✓Priority Withdrawal✓✓✓Access to Strategies✓Maximum number of simultaneously open deals101530No LimitNo LimitMaximum Deal Amount$25$250$1,000$2,000$5,000Increased Asset Profit00up to 2%up to 4%up to 6%Expert Option BonusesIn a significant new update ExpertOption recently began to offer 100% bonuses to all first depositors. The introduction of a bonus system owes largely to popular demand, and see's traders claiming a much needed boost to begin trading.The 100% bonus can be claimed from deposits starting at $30, and traders will have one hour following the creation of their account to take advantage.Importantly, acceptance of bonuses does not affect the ability to withdraw as with other brokers, with ExpertOption if you choose to accept the bonuses on offer, you'll still be eligible to withdraw any time.The bonuses are also available to existing traders, although the percentage on offer differs to that of those who are depositing for the first time.What Instruments Does ExpertOption Offer?With ExpertOption, clients can trade a range of assets, including cryptocurrency, equities, forex, commodities, and stocks.For fiat trading pairs, ExpertOption has all the major crosses, such as CHF, EUR, AUD, USD, NZD, and GBP.The equities include Coca-Cola, Tesla, Amazon, and Baidu.In terms of commodities, you can trade oil, silver, and gold.ExpertOption truly excels in terms of its cryptocurrency offerings with Bitcoin, Ethereum, Ripple, Bitcoin Cash, Bitcoin Gold, Dash, Ethereum Classic, Litecoin, IOTA, Monero, Tether, and Zcash.ExpertOption Demo AccountExpertOption offers a demo account for clients to explore the platform and hone their skills before investing real money. The demo account comes with a balance of 10,000 in virtual money. No registration is necessary. As soon as you click on the link, you will be shown a brief video titled "How to trade" to give you a guide to using the platform.The demo account is extremely useful, as the pricing is identical to the figures listed on the live account, providing you with an accurate idea of how your trading style would work with ExpertOption.The fact that you do not need to register to create a demo account helps set ExpertOption apart. This means that you do not need to provide any personal data to get a feel for the platform or for financial instruments, like those on ExpertOption.Many people feel more secure knowing ExpertOption will not have any data on them prior to registration. Additionally, the lack of registration required for a demo account also means there is no way for ExpertOption to pressure you into opening a real money account following the demo. After all, the broker will not have your contact information.ExpertOption DepositsTo make a deposit, go to the Finances tab on the main bar to the left side of the trading platform. Click the Deposit tab (which should open by default). Choose your deposit method, currency, and amount, then hit submit.Deposit options include major credit and debit cards, such as Visa, MasterCard, and Maestro, along with cryptocurrency and other options. These other options include UnionPay, WebMoney, Neteller, Skrill, Perfect Money, QIWI, Fasapay, and Yandex Money.During the process of depositing funds into your account, keep in mind that the minimum deposit for ExpertOption is just $50. With this deposit size, you will have a Basic account. There is also a maximum deposit size set to $3,000, likely due to payment limits.ExpertOption Trading PlatformMost competitors in the world of trading choose to use an existing platform instead of creating their own to save time. However, ExpertOption created its own platform, so it could be fully customized and tailored to the needs of the average ExpertOption client.This means that the platform from ExpertOption perfectly integrates all the features the broker offers. The downside is there are no outside supp
ort resources available for the platform.Even so, its intuitive nature combined with ExpertOption's customer support means that outside resources are not likely to be necessary to understand the platform.Trading on ExpertOptionYou can easily view the trading platform yourself by clicking on "Demo Account" on the homepage. The focus of the platform is the main graph, which displays prices of your chosen asset with real-time figures.The main graph lets you hover over any point and see the specific time as well as the price at that point.The top-left corner of the graph features a drop-down menu where you can select one of the 100 or so stocks and assets to view. Here, you can either choose one of the top instruments, use the search bar, or browse by asset type.To the right of each instrument, you will see the current percentage and percentage change. After selecting your asset, select from one, two, three, four, or five minutes.When you hit "Apply," the graph will update automatically, as will the information in the sidebars. It is also possible to adjust the layout of the chart and split it, so you can view the charts for more than one asset at a time. This last feature is particularly helpful for those who trade multiple markets.Use the controls on the graph to view past prices at your preferred date. To the right of the asset drop-down menu, you will find useful tools to help you analyze the price graph. They are divided into buttons for charts, indicators, drawings, and social trading.Use these buttons to switch among four chart types: area, line, bars, or candles. Indicators include MACD, awesome oscillator, RSI, fractal, parabolic SAR, alligator, Bollinger bands, and moving averages.Clicking on any of these indicators lets you customize it fully. Using the drawings button, you can add rays, vertical lines, or horizontal lines.Clicking the social trading button toggles icons of trades from other ExpertOption clients either on or off, so you can view when and how much they traded.To the right of these buttons, you also have the choice of three different layouts to choose from.The trading panel is near the bottom of the graph. It displays the deal amount of a given trade, as well as your potential profit. As you adjust the deal amount, the profit is automatically adjusted.You will notice that the potential profit is represented as a percentage on the red and green buttons on the right side of this panel. Immediately above each button, you will see the potential profit or loss. You can also adjust the strike rate here.Along the left side of the screen, you will see buttons for Trade, Finances, Profile, Apps, Analytics, Education, Help, Setting, and Exit. The Trade button displays the graph and all the above features.The Finances button shows you details of your account, including the type of account you have and your balance. This is also where you can submit deposits and withdrawals. The Profile section shows your trading history.To the right side of the screen, you will see three options for Deals, Trends, and Social. Clicking on Deals opens a sidebar on the right side of the screen that displays your most recent deals.Selecting Trends displays trends in a right sidebar, with your choice of one-, two-, and five-minute intervals. All asset types appear on this list, with commodities, forex, cryptocurrencies, and more mixed together based on trends.The Social button on the right opens a sidebar dedicated to the social features of ExpertOption in the same place. At the top of the sidebar, you will see totals, including the number of users online, the volume of opened deals, and the number of open deals.Directly below this, you will see the opened deals regarding your currently selected asset. These deals are divided into sections based on their length, including one, two, three, four, and five minutes.You can adjust which deal length's data appears on top by clicking on the asset on the top-left corner of the chart. For each deal duration, you will see the number of deals opened, the deal volume, and a ranking of the top five traders by profits (so far) with the given deal.ExpertOption WithdrawalsThere are more than 20 different payment systems that ExpertOption works with for withdrawals. In terms of credit and debit cards, you can use MasterCard, Visa, Maestro, or Union Pay.Account holders can also utilize electronic payment methods, including Fasapay, Perfect Money, Skrill, and Neteller. Or you can withdraw via Bitcoin.Remember that when withdrawing funds, you must withdraw it via the same method as your deposit, up to the amount of the deposit. After you have withdrawn your initial deposit, you can choose a different withdrawal method for the rest of the funds.This is a standard practice across brokers of all types since it helps prevent money laundering.You must withdraw a minimum of 10 USD at a time, and withdrawal requests get processed within two working days. Depending on the type of withdrawal, you may need to send ExpertOption additional documentation via scans. In this case, the request for those documents will occur via email.ExpertOption FeesExpertOption does not charge commissions on transactions. However, your payment aggregator or payment system may take a commission.ExpertOption Analysis ToolsExpertOption has a range of technical analysis tools, including trend lines, four types of charts, and eight indicators.Via the platform, you can also go to the Analytics page to view additional resources. Here, you will find a tab filled with relevant news, followed by tabs dedicated to Assets and Stocks. The Stocks page displays the various supported stock exchanges on a world map, complete with time zones.Clicking on any of the stocks will give you a brief summary of the exchange, along with its headquarters, founding year, revenue, and work time.ExpertOptionTrading SignalsVia its inclusion of social trading elements, ExpertOption does include trading signals. While the platform does not directly refer to these signals as such, the social signals are essentially trading signals. You can use the signals on all assets.Education for TradersBecause ExpertOption aims to make trading accessible to all, it includes a sizable number of educational tools. If you click on the Education button on the trading platform, you will find a range of videos on the "How to get started" tab.This includes quick videos to explain the platform toolbar, graph types, social trading, deposit methods, how to trade, assets, and a tutorial. Or you can go to the "Education" tab for access to a glossary, fundamental analysis, graphical analysis, technical analysis, trading strategies, and psychology of trading.Each of these sections includes detailed information on a range of relevant topics, complete with images, graphs, and infographics. You can also access each of these educational sections via the Education page on the main navigation menu of ExpertOption's website.Regardless of your access method, the educational materials on ExpertOption are truly in-depth. Just within the category of trading strategies, you will find guides to Engulfing Candlestick, Squat Candlestick, Tweezers, Three Methods, Breakout, Reversal Moving Average, Bollinger Band, and Alligator Trading Strategies.Each strategy explanation includes a description as well as a guide to how to use it, along with examples via charts.Within the category of technical analysis, you can find specific guides for Alligator, Moving Averages, Bollinger Bands, and Trend, support, and resistance lines. Once again, each guide has a detailed description that includes images and charts as well as information on how to use that particular analysis.Graphical analysis topics include Candlestick Analysis, Trend Continuation Patterns, Trend Reversal Patterns, and Fibonacci Retracements and Elliot Waves. Within the educational materials for fundamental analysis, you will find a guide to basic fundamental indexes.The section dedicated to the psychology of trading is particularly interesting, as this is an educational category that most brokers do not offer. There is an overview as well as sub-
topics focusing on Successful Traders, the Psychology of Traders, and Individual Trading Psychology.ExpertOption Social TradingExpertOption also offers social trading, which lets you trade with friends or watch and follow global deals. In fact, ExpertOption markets itself as the leader for social trading networks. With the platform's social trading, you can trade with friends and investors or watch them open their own deals in real-time.This part of ExpertOption includes Top Investors, so you can follow the results of VIP traders and learn from their actions. ExpertOption also encourages clients to try to become a trading leader in their own countries.To further enhance the social aspect of ExpertOption, the platform has groups on social media platforms, including Facebook, Instagram, Twitter, and YouTube.ExpertOption AppsTo fit the company's goal of making trading accessible, ExpertOption is available via mobile or desktop apps. Those who want to use the mobile application can download it via the Apple App Store or Google Play Store or just download the APK.The desktop apps are available for either Windows or macOS. Alternatively, you can access ExpertOption without any downloads via your browser since the trading platform is compatible with all browsers.As is commonly the case with trading platforms, most traders will find the downloadable desktop platform to be the most efficient method of using ExpertOption. The order execution also tends to occur more efficiently on the desktop platform.The mobile applications are both highly rated in their respective application stores. The iOS application has a 4.8/5 rating from 19 ratings, while the Android application has 36,164 ratings and reviews, leading to a score of 4.4 out of 5.The Android application has been installed over a million times but does not list the supported languages in the description. By contrast, the iOS application does not list the number of downloads but lists all 21 supported languages.The application descriptions for Apple and Android devices are identical, both reminding users that the platform currently offers services to more than 9 million traders in more than 150 countries.This mobile application includes access to the free demo account, quick withdrawals to a bank card or one of the more than 10 e-wallets, access to more than 100 trading instruments, professional trading conditions, the full range of account types, 24/7 customer care, technical indicators, and instant execution of trades.However, keep in mind that the small screen size of mobile devices limits the ease of use for features related to technical analysis. As such, those who engage in technical analysis will likely want to use the desktop or web version of the platform.ExpertOption BonusesExpertOption does offer bonuses for new clients, although these bonuses are not clear via the website. Reviews state that the bonuses can be as high as 100 percent.At the same time, most reviews caution users to read the details regarding a bonus since these promotions tend to have strict requirements for receipt.A bonus can also lock up the funds you deposit until you reach the agreed-upon turnover volume. Essentially, while ExpertOption does offer bonuses, you should carefully read the terms of them before taking advantage of one. It is also possible to cancel a bonus if you have not used it yet.Who Can Use ExpertOption, and What Languages Does It Support?As previously mentioned, ExpertOption clearly indicates a list of countries and regions from which it cannot accept clients. These include the United States, Canada, Switzerland, New Zealand, Australia, Israel, the European Economic Area, North Korea, Japan, Sudan, and Puerto Rico.To appeal to all clients within the jurisdictions where ExpertOption can operate, the website is available in 15 different languages.These include English, Chinese (two variations), Thai, Hindi, Korean, Vietnamese, Arabic, Turkish, Bahasa (Indonesian), Bahasa (Malaysian), Portuguese, Spanish, Polish, and Tagalog. All 15 of these languages are also available for the web version of the ExpertOption trading platform. While the website is available in those 15 languages, phone support must be in English or Hindi at this time.Reviews indicate that ExpertOption previously offered phone support in Thai, as well.ExpertOption Customer SupportYou can take advantage of ExpertOption customer support in either English or Hindi. The English support comes with its own email contact and phone number and is available 24/7.The Hindi support has a unique phone number and unique email address with support from 10:30 to 19:30 India time.There is also an online chat and the ability to fill out a contact form. 24/7 customer care from ExpertOption is also available via the mobile applications.ExpertOption RegulationExpertOption is fully licensed by the SVGFSA, a governmental financial authority that allows the company to provide financial and trading services.Currently the platform can be accessed from most locations worldwide, however ExpertOption is not authorised to accept U.S. citizens, although the platform is considering further expansion into new territories.EO.TradeEO.Trade is a full Cryptocurrency Exchange from the same company as ExpertOption which will allow you to trade 4 coins currently and also allows for direct fiat purchases.This was funded by a crowd-sale for their own EO Coin which will be usable throughout the ecosystem.EO.FinanceWe have covered the company behind ExpertOption before here on Blockonomi where we looked at their EO.finance wallet.This is a Cryptocurrency wallet which allows you to purchase Cryptos with fiat, with this you are actually purchasing the assets themselves and are then able to transfer them out to your wallets for holding or trading on other platforms.Is ExpertOption Safe to Use?To protect client security, ExpertOption is verified by MasterCard and Visa. This is done via Verified by Visa and Mastercard SecureCode status. ExpertOption also has icons for Cert Trusted Secure and PCI DSS Complaint.It also encrypts all data using the strongest cryptographic algorithms. The website uses SSL encryption, so all information sent over it uses AES 256 encryption. You can confirm this by viewing the lock icon by the URL in your browser and via the fact that ExpertOption uses an https:// address instead of an http:// one.ExpertOption earned the title of "Best Trading Platform" during the China Trading Expo Shenzhen in May 2017.Although the broker does not list any other awards in an obvious place on its website, it does also have mostly positive reviews from users and independent websites.ConclusionExpertOption is a trading platform choice for those who want access to more than 100 financial instruments. This is not an ideal platform for those who want to engage in traditional cryptocurrency trading but is useful for those who want to trade a range of other financial instruments also.The platform is easy to use and provides more than educational resources. The social element of ExpertOption is also particularly useful, particularly for beginners and those who like to compare their trading strategies. It stands out with its cryptocurrency offerings since many brokers are only beginning to offer this type of asset while ExpertOption has several.You should be aware of your countries regulations when it comes to trading these types of instruments, many countries do not allow this type of trading and it is not recommended for complete beginners as it is possible to quickly lose money if you do not know what you are doing.Overall, ExpertOption offers a very user-friendly website and platform and a low minimum investment, which helps it appeal to a range of traders. Those interested in trading should consider at least using the demo account, particularly if an element of social trading is important.Visit ExpertOption ExpertOption Pros Well-Designed InterfaceProprietary Trading EngineGood Payment OptionsDemo AccountsRange of Markets Cons Regulated in St. Vincent and the GrenadinesShort-Term OptionsUSA Not Accepted 62,844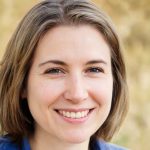 I have been writing about Bitcoin and other digital currencies for the past two years. I have a strong understanding of the technology behind these assets and how they work. I am also well-versed in the regulatory landscape surrounding them. I have published articles on a variety of topics related to cryptocurrencies, including their price movements, major announcements, and new developments in the space. I have also interviewed some of the leading figures in the industry.