ForexTime is a forex broker geared to a range of skill levels which was founded back in 2011 by Andrey Dashin.ForexTime (FXTM) offers an solid trading platform based on MetaTrader 4 and 5 and offers a wide range of trading instruments including Cryptocurrencies, Forex, CFDs for Indices & Commodities, Spot Metals and Shares CFDs.ForexTime is well regarded in the industry with competitive spreads and is regulated in the UK by the FCA and Cyprus by CySec.Although ForexTime is one of the newer brokers, it has been growing at a fast pace and has earned numerous awards in it's lifetime. Read on, for our honest review of the ForexTime broker.Risk Warning: CFDs are complex instruments and come with a high risk of losing money rapidly due to leverage. 81% of retail investor accounts lose money when trading CFDs with this provider. You should consider whether you understand how CFDs work and whether you can afford to take the high risk of losing your moneyVisit FXTMForexTime at a GlanceBrokerForexTimeRegulationFSCA (South Africa), FCA (UK) & CySec (Cyprus)Minium Initial Deposit$/€/£ 10Demo AccountYesAsset CoverageCFD markets: Forex, Indices, Commodities, Spot Metals, Shares & CryptocurrenciesLeverage30:1 Retail & Up to 1000:1 ProfessionalTrading PlatformsMetaTrader 4 & MetaTrader 5Different entities under FXTM Brand offer different leverage due to regulatory restrictions. The leverage is offered based on the knowledge, experience as well as the country of residence of the Client. As such, please amend the content in order to state that FXTM offers flexible leverage. Proposal as below:Licenses & RegulationsForexTime Limited (www.forextime.com/eu) is regulated by the Cyprus Securities and Exchange Commission with CIF license number 185/12licensed by the Financial Sector Conduct Authority (FSCA) of South Africa, with FSP No. 46614.The company is also registered with the Financial Conduct Authority of the UK with number 600475.Exinity Limited (www.forextime.com) is regulated by the Financial Services Commission of the Republic of Mauritius with an Investment Dealer License bearing license number C113012295.Forextime UK Limited (www.forextime.com/uk) is authorised and regulated by the Financial Conduct Authority, firm reference number 777911.ForexTime Trading InstrumentsWith FXTM, traders are able to trade a nice range of instruments.There are more than 50 currency pairs.Those who prefer to diversify their investments can also trade CFDs, spot metals, share CFDs, and CFDs on Commodity Futures.Additionally, they can trade CFDs on Indices and ETFs, and CFDs on cryptocurrencies.This includes more than 180 US shares.You can trade up to 59 exotic currency pairs, 5 spot metals, 14 spot CFDs, 3 CFDs on commodities, and 4 cryptocurrencies.Many traders appreciate the ability to engage in both stock trading and stock CFD trading with ForexTime.Trading stocks with FXTM is a good way to diversify your portfolio and introduce risk. It also helps not have to deal with the time limits associated with stock CFDs.To trade stocks with FXTM, you need an FXTM Pro MT5 Account. This will give you spreads from 0 pips, the fastest execution, and your choice of mini, macro, or standard lots.ForexTime Trading TermsForexTime prides itself on offering excellent trading terms. There is fast execution and the availability of micro and mini lots.The minimum deposit is conveniently low and the platform uses No Dealing Desk (NDD) technology. FXTM also has deep interbank liquidity and allows for Expert Advisors as well as Logarithmic Trading.Floating leverage can be as high as 1:1,000. Spreads can be as tight as 0.1 pips depending on the market conditions and account type.The leverage of up to 1:1,000 is part of the FXTM floating leverage system. With that high leverage, traders are able to increase their potential profits via trading larger volumes. This does, however, come with a higher risk.Disclaimer about leverage: Leverage is offered based on your knowledge and experience. The Leverage / Margin requirements may be subject to change as a result of applicable regulations in your country of residence.The tight spreads from ForexTime help to ensure that traders can take advantage of low initial trading costs.FXTM also delivers fast execution as transactions are executed immediately. This means that you do not have to worry about delays interfering with your ability to get the best prices.The NDD technology mentioned lets ForexTime work with various liquidity providers. That gives the clients the best possible prices for both bid and ask. This tech provides deep interbank liquidity. It also provides the ability to deliver those previously mentioned instant trades.To view the full contract specifications for all trading instruments, go to the Trading Instruments portion of the ForexTime website. Then, visit Contract Specifications.You can view specific information for forex, spot metals, CFD US shares, spot commodities, stock trading, spot indices, and cryptocurrencies. You will see information such as minimum or typical spreads, pip values, swaps, and trading sessions.ForexTime Margin & LeverageYou can view every single one of the margin and leverage requirements for ForexTime trades on the appropriate page on the broker's website. All the info is under the main category of Trading Accounts.The margin requirements and leverage requirements are listed for Standard, ECN, and ECN Zero Trading Accounts. View the requirements in the categories of FX majors, FX minors, FX exotics, spot metals, BTCUSD, ETHUSD, LTCUSD, and RPLUSD.For each of these, you can find the notional value for USD, EUR, GBP, or NGN, as well as the leverage offered and floating margin as a percent.The same information is displayed below this with the information for FXTM Pro MT4 Trading Accounts. Then, for FXTM Pro MT5 Trading Accounts as well.FXTM ComissionsThe commissions charged by FXTM vary based on account type. There is no commission on Standard Accounts, Cent Accounts, Shares Accounts, ECN Zero Accounts, or FXTM Pro Accounts. ECN Accounts have commissions of $2 per lot.In the case of certain accounts, there are floating commissions. For ECN MT4, for example, the commission depends on the trading volume and equity, with lower commissions corresponding to higher trading volumes and equities.You can view the specific floating commission rates under Trading Accounts on the Commissions page. You will also find commissions for stock trading via PRO MT5 here.Example Commissions on ECN MT4Equity (USD)Trading Volume (million USD)Less Than 100100 – 150150 – 250Over 2500 – 2,999201918153,000 – 4,999191817145,000 – 19,9991817161320,000 – 49,9991715131150,000 – 199,9991613119200,000 – 499,9991412108500,000 – 999,9991310861,000,000 – 4,999,99912964Over 5,000,000Determined on an individual basisForexTime Deposits & WithdrawalsForexTime offers dozens of deposit and withdrawal methods as a way to appeal to a wide range of clients. Deposit methods include FasaPay, Ghana local transfers, Nigeria local bank transfers, Algerian local transfers, Kenyan local transfers, Indonesian local transfers.Also, local transfers for Pakistan and India, online banking Indonesia, online banking Malaysia, Local Exchange House, Afghani local transfers.Moreover, Laos local transfers, Nganluong (e-wallet and banking channel), Baokim, GlobePay, Egypt local transfer, Iraqi local transfer, Bangladeshi local transfer.Finally, Palestinian local transfer, online banking Thailand, online banking Vietnam, China Online Banking, and Tanzanian Local Transfers (BRK).Clients can also make a deposit with Visa, Mastercard, or Maestro cards. VIPs can deposit via Neteller or Skrill/Moneybookers.All clients can also deposit via cryptocurrencies, Dusupay, Alfa-Click, Dixipay, WebMoney, Yandex.Money, QIWI, Perfectmoney, Bitcoin via Skrill, Bitcoin, or Konnexone. Finally, there is the option of a bank wire transfer.None of those deposit methods charge commissions. Processing times range from instant to 24 hours/up to a business day for most methods. The exception to this is a ban
k wire which takes three to five business days.The methods for withdrawal are nearly identical, with a few differences. You can withdraw, for example, via China Union Pay and cannot withdraw via Alfa-Click or Cash U. Most withdrawal processing times are 24 hours with the exception of China Online Banking which takes 48 hours.Other exceptions: Konnexone which is up to a business day, and crypto, Bitcoin, or Bitcoin via Skrill which take 24 to 48 hours. There are commissions for some of the withdrawal methods as well. These can be either a low set fee or a low percentage of the transaction. Many withdrawal methods are commission-free still.You should always look at the fees and time frames associated with your chosen withdrawal or deposit method on ForexTime.Minimum & Maximum DepositsForexTime's minimum and maximum deposits depend on the type of account that you choose.Standard Accounts, Shares Accounts, ECN Accounts, and ECN Zero Accounts have a minimum deposit of $/€/£ 100 or ₦20,000. They do not have a maximum deposit.Cent Accounts have minimum deposits of $/€/£ 10 or ₦1,000, with no maximum deposit.FXTM Pro accounts have a minimum deposit of $/€/£ 25,000 and no maximum.ForexTime Account TypesForexTime truly offers an account for everyone.Standard Accounts include a Standard Account, CENT Account (with micro lots), and Shares Account.ECN Accounts include the ECN MT4 Account, the ECN MT5 Account, the ECN ZERO Account.Also, the ECN Manager Account, FXTM Pro, FXTM Pro MT5, and ECN Zero MT5.Standard Accounts work with MetaTrader 4. They include tight floating spreads, floating leverage from 1:1,000, instant execution, hedging, a SWAP-free option, and no hidden commissions. These accounts can be in USD, EUR, GBP, or NGN.Cent Accounts also have instant execution, tight floating spreads, and a SWAP-free option and work with MT4. They are available in EUR cents, GB pence, USD cents, or NGN kobo. They feature Cent Lots and have a minimum deposit of just 5 EUR/USD/GBP.Shares Accounts also use MT4 and have a SWAP-free option and instant execution. Hedging is allowed and there are no commissions. Leverage is fixed at 1:10 and this account gives access to more than 180 US shares. The account is available in USD, EUR, GBP, or NGN.Additional Trading AccountsECN Zero Accounts use MT4 or MT5 and can include FXTM Invest. ECN Zero Accounts have tight floating spreads, no commissions, market execution without requotes, and floating leverage of up to 1:1,000.They also have a SWAP-free option, and your choice of GBP, USD, EUR, and NGN. Both scalping and hedging are allowed.An ECN Account also uses either MT4 or MT5, with market execution and no requotes, floating leverage of up to 1:1,000.It has spreads from 0.1, a SWAP-free option, and the same currency options as well. Scalping and hedging are allowed and the commissions start at just $4. This type of account is also available with FXTM Invest.Finally, an FXTM Pro Account lets you use MT4 or MT5. It features tight spreads from 0 pips, no commissions, floating leverage of up to 1:100, and ultra-fast market execution without requotes.There is no last-look pricing and this account takes advantage of deep liquidity right from ForexTime's tier-1 providers.Regardless of the type of account, NGN accounts are only offered for clients in Nigeria.FXTM Invest ( Copy Trading )FXTM Invest is a relatively new offering from ForexTime that lets clients become FXTM Invest Strategy Managers.It is a copy trading program that relies on cutting-edge technology. This lets you use your forex skills to earn additional capital. With this program, other investors can copy your trades. That way, you will earn a percentage of their profits, as much as 50 percent.To become a Strategy Manager, you register for an ECN Zero Account and verify your profile. Then, you get your own Manager page to display trading statistics and start sharing your trading results via social media.FXTM Invest lets people who are starting out trading copy the trades of those who have a proven record of success. This also works for those who simply do not have the time to make complicated trading strategies.At the same time, it lets successful traders make money from their success by letting others copy their trades.Part of the FXTM Invest program is the inclusion of a list of the top-ranking strategy managers. This information has been verified by an audit. For each Strategy Manager in the program, you can view detailed information to help you decide.This includes a profitability chart, the Strategy Manager, the return, the week's return, and the max drawdown. It also includes the risk level, the days open, and the profit share in percentage.Each Strategy also has a rating out of five stars to help you make your decision. You can view the Strategies by only looking at those that are top ranked or all of them.Clicking on any of the Strategy Accounts will show you its rank, the number of investors, the days open, the risk level, the return. It will also show you specific figures for the day and month.There is also a section where the Strategy Manager tells you about the Strategy and any other additional relevant information. Below this, you will find charts and graphs detailing returns and monthly statistics by trades.Below this are general statistics, including total trades, profitable (and unprofitable) trades by percent, average trade length, consecutive wins. Additionally, there are statistics on the greatest win in pips, average daily trades, deals with stop loss, deals with take profits.Finally, info on sell, buy, consecutive losses, greatest losses, and maximum simultaneous orders. Underneath this, you can find additional information such as statistics per instruments like profitability, pip, average pip, SL/TP, average SL/TP, duration, and type. Also, the trades by hour and trades for specific days of the week. The last two of these figures include profitable and unprofitable trades separately.Overall, FXTM Invest gives those looking to engage in copy trading all the information they need to decide which Strategy Manager or Strategy Account to copy.Automated TradingFXTM allows for Logarithmic Trading and Expert Advisors. The algorithmic trading is automated trading, which provides a great deal of convenience for traders who are busy.This method lets ForexTime clients create their trading strategy or choose the strategy of someone else. They can then use an automated trading system, such as Expert Advisors, to follow the trading strategy.The system will automatically trade for clients based on the strategy you implement.Many traders appreciate the fact that automated trading ensures you do not miss any opportunities if you cannot watch the markets 24/7.FXTM offers this since it makes it possible to make a profit even when asleep. Of course, automated trading can lead to losses as well as profits, as everything depends on your strategy and the market.Trading RestrictionsWith a Standard Account from ForexTime, there is a minimum volume of 0.01 lots per trade. It supports standard, mini, and micro lots and a maximum of 30 lots per trade.You can have up to 100 orders or pending orders with this account type. This type of account has a margin call at 40 percent and a stop out at 20 percent.Cent Accounts have the same minimum lot volume per trade but a maximum of 1 lot per trade. There is a maximum of 100 pending orders and 300 orders with this account type. Margin calls are at 60 percent and stop outs at 40 percent.With Shares Accounts, the trade volume can be between 0.01 and 10 lots. There is a maximum of 100 orders and 100 pending orders. Margin call is at 40 percent and stop out is at 20 percent.ECN Zero Accounts and ECN Accounts have trade volumes between 0.01 and 100 lots. There is a maximum of 300 pending orders and no limit on orders. Margin call is at 80 percent and stop out is at 50 percent.FXTM Pro Accounts allow for trade volumes of 0.01 to 250 lots, with 300 pending orders and unlimited orders. Margin call is at 80 percent and stop out is at 50 percent.FXTM Trading PlatformsThose with ForexTime accounts can use MetaTrader
4 and MetaTrader 5. This compatibility with the top forex trading platform eliminates the learning curve for those who switch to FXTM from another broker.It also means that there is a wealth of resources and tutorials available, both from ForexTime and other sources. Of course, that also means that traders get all the great features of the MetaTrader platforms.Those who prefer to trade on the go will also appreciate the support for applications for tablets and mobile devices.In terms of MetaTrader 5, clients get access to Level II data and all execution modes. They also get an extensive range of order types and trading signals with MQL5.You can use MT5 for FXTM on PC, MAC, mobile, and tablets. There are versions for desktop, iPhone/iPad, Android, Mac, and WebTrader. You can read more about any of these specific versions of MT5 or download them via ForexTime's website.Clients can use MetaTrader 4. Its user-friendly features are cutting-edge, and they will have access to all of the major trading instruments. They will also get automated trading via Expert Advisors, and support for multiple currencies and languages.Like MT5, MT4 is available for nearly every device you can think of. You can learn more about or download the versions for PC, iOS, Android, Mac, WebTrader, or Multi Terminal via the ForexTime website.One very useful part of the ForexTime website is a comparison between MetaTrader 4 and MetaTrader 5. That way, clients can choose which platform from MetaQuotes will work best with their FXTM trading experience.The comparison includes the key differences, including order execution types, partial order filling policies, order filling policies, pending order types, and hedging.It also includes netting, market depth, technical indicators, timeframes, graphical objects, email systems, economic calendars, strategy testers, and the embedded MQL5.community chat.ForexTime Web TraderAs mentioned, ForexTime works with WebTrader for MT4 and MT5. This lets you access the markets on a PC or Mac without the need to download any software.The MT4 version includes support for 18 languages, one-click trading, an intuitive user interface, 9 timeframes, real-time quotes, comprehensive account history. It also includes advanced analysis tools, real-time quotes in MarketWatch, and reliable data protection.The MT5 WebTrader includes hedging options, built-in technical and fundamental analysis tools, an advanced strategy tester, real-time market depth.It also includes detailed trading history, 21 timeframes, 3 chart types, support for 18 languages, over 300 tools, real-time quotes, reliable data protection, and one-click trading.ForexTime Mobile TradingAs mentioned, ForexTime supports mobile trading for convenience. This includes the MetaTrader 4 and MetaTrader 5 applications for both iOS and Android devices.With the MT4 mobile application, you get real-time quotes, 9 timeframes, 24 analytical objects, 30 technical indicators, trading history. You also get real-time interactive charts, all trade orders available, all execution methods available, multiple chart types, and full control of your trading account.MT5's mobile application includes real-time quotes, trading history, 24 analytical objects, 30 technical indicators, a full-featured trading system with Market Depth. It also includes hedging and netting functionality, built-in chat, push notifications, up-to-date financial news.Additionally, it includes availability of all trade types and execution methods, complete trading account control, and optimization for iPads.Additionally, there is an FXTM Trader Application that lets you trade more than 250 instruments while on the go. This is a new trading application and it delivers lightning-fast mobile trading for iOS or Android.That mobile application includes unlimited access to MyFXTM as well as cross-platform trading, 250+ financial instruments, no need for extra downloads.It also includes one-click trading for quick market action, real-time updates that include live currency updates, and state-of-the-art charting tools. In addition, a trading dashboard with your balance, profit, and margin as well as the ability to open, close, or modify positions within a matter of seconds.ForexTime Performance StatisticsFXTM shares its performance statistics on its website to deliver transparency and show potential clients what they can expect from the broker.FXTM verifies all of its performance statistics before publishing them. That verification is done with PricewaterhouseCoopers Limited (PwC). This is in accordance with the International Standard on Assurance Engagements (ISAE) 3000.According to ForexTime, the company publishes all these statistics to reset the benchmarks and standards of the forex industry. Also, to improve transparency and to enhance awareness.In terms of statistics related to clients and customer service, the average wait time is less than 12 minutes. More than 84 percent of client funds are processed within just five minutes. FXTM receives feedback that is more than 90 percent positive.You can also view graphs on the FXTM Performance Statistics webpage that display the order execution speed, slippage, and requotes.At the time of writing, each of these graphs displays the statistics for each month of 2018. Order execution speeds are lowest for Pro trades, which get as low as 0.050.The slippage graph shows that most FXTM clients get to take advantage of positive slippage while enjoying reduced negative slippage. In 2018, positive slippage got as high as 85.82 percent in March. Negative slippage got as low as 14.18 percent in the same month.Looking at the requotes, you see that ForexTime has a competitively low rate that the company is striving to improve. The requote rates in 2018 never averaged above 2.08 percent and got as low as 1.51 percent.To supplement these performance statistics, ForexTime lets traders connect with a Strategy Manager to copy their trades via FXTM Invest. To assist with the decision, ForexTime displays the live rankings for top performers, with all the data verified by PwC.ForexTime Market NewsForexTime has a streaming news Feeder that comes from FX Street, the Forex News Timeline. This is to give traders all of the information they need to make educated trades.Additionally, there is an Economic Calendar from FX Street. Clients also have the option of setting up SMS alerts for major market news. That way, they can take action immediately and never miss out on an opportunity.ForexTime Market AnalysisFXTM delivers an analysis of the market that includes FXTM Trading Signals. There are both weekly and daily reports. The Daily Market Analysis covers a range of topics with articles of varying lengths from the experts at ForexTime.There is also a specific market analysis related to Brexit via a Brexit Countdown and guide.Those who prefer videos over reading will appreciate the daily market analysis videos. These come from ForexTime's market research team and include things like the latest market opportunities. The most common analysis video is an overview of the market for the week.Additionally, FXTM offers a quarterly market outlook so traders can stay ahead of the markets. This market outlook includes the potential movements within the forex and commodity markets in the coming months.It also features insights that can help you develop a trading strategy. Of course, it also includes expert forex and commodity technical analysis.There is a free sample of this quarterly market outlook available for non-clients. Clients can download the full PDF without any additional cost.ForexTime Trading SignalsYou can utilize trading signals on ForexTime. This feature is available with both MT4 and MT5. There are actually FXTM Trading Signals, which are all created to interpret fluctuations in key financial instruments based on price.These trading signals rely on price-movement scenarios that have been designed thoroughly and carefully. FXTM Trading Signals were developed by the ForexTime Head of Education.These FXTM Trading Signals include 8 currency pairs, 3 market indices, and 3 commodities plus 3 popular technical indicators, an
d 2 scenarios. They also include 4 take-profit levels, 2 daily updates before the opening of the US and EU trading sessions, and protective stop-loss to protect your capital and minimize risk.When you use FXTM Trading Signals, you can choose a strategy based on your trading style and risk profile. Thanks to the ability to use a protective stop-loss and choose profit levels, you can plan your trades. There is also the option to buy or sell as a way to boost profit potential.Other Trading ToolsOne of the innovative tools offered by ForexTime is FXTM Pivot Points Strategy which lets you identify the market sentiment immediately.It lets you combine three popular indicators with five calculations for pivot points to improve your financial strategy.There are 8 timeframes, real-time updates with commentary, a user-friendly interface, and downloadable pivot point indicators. Also, over 250 financial instruments, and MACD, moving averages, and momentum.You can also find several useful trader's calculators on ForexTime. These include a currency converter that lets you view the exchange rates at the moment for major FX pairs. It also lets you calculate foreign exchange rates of various currencies.Another calculator is the FXTM Invest Profit calculator. This calculator has you input your investment amount, your expected profit, your profit share, and your gross withdrawal amount. This will give you the amount paid to the manager based on the profit share and the net withdrawal.When trading with ForexTime on MT4, you can also take advantage of various trading indicators. These include an Orders Indicator, Pip Value Calculator, Pivots SR Levels, Spread Indicator, Market Data to CSV, and Day Bar Info Indicator.Finally, ForexTime offers VPS hosting to allow for an enhanced trading experience. By using a Virtual Private Server, FXTM clients can enjoy a 99.9 percent operational connection time, an optimal connection speed.They can also enjoy the ability to be unaffected by system errors, power outages, and connection cuts. Orders can run with minimal delay, lost data is quickly recovered, and the VPS works smoothly with a range of operating systems.It is particularly useful for traders using Expert Advisors since it ensures the EAs can run all the time without interruption.Educational ResourcesForexTime has a vast amount of educational resources on hand, including a section all about learning how to trade forex. This section explains the fundamental concepts within the forex trading industry.There are free FXTM eBooks, including options for all skill levels from advanced traders to beginners. These are free for clients of FXTM.They include Cryptocurrencies: Bitcoin, Bearish Japanese Candlesticks & Strategies, Bullish Japanese Candlesticks & Strategies, and The Road to Success: 50 Successful Traders' Habits.ForexTime also offers regular workshops and seminars for its clients. These take place around the world, with each telling you the language, location, and topic of the seminar or workshop.There are at least several workshops or seminars every week, so there should be one that appeals to most clients.For those who cannot attend any of the workshops or seminars, ForexTime also offers free trading webinars to its clients. These take place nearly every single day and are in a range of languages with a variety of topics. You can sort webinars by language if you want.Other educational resources from ForexTime include the forex glossary, an introduction to forex trading, forex trading for beginners, a demo account.There are also forex trading strategies, forex trading videos, general forex educational videos, and educational articles. Clients can also find tutorials on a range of subjects, and a periodic table with investment terms.ForexTime Loyalty ProgramForexTime offers a loyalty program in the form of Loyalty Cashback. This program gives you withdrawable cash for your loyalty instead of virtual dollars or points with limited usability.Throughout the Loyalty Cashback program, you work your way through five different rebate levels. As long as you remain in the promotion and continue trading, you receive continuous rewards for as long as six months. The five levels depend on the amount that you deposit.To participate in the program, register your account with ForexTime. Then, go to MyFXTM where you will find the option to join the promotion.After reading and accepting the Terms and Conditions, make a deposit and start receiving your weekly cashback for your trades.For a limited time, as of the time of writing, FXTM offers Double Cashback for orders made via the FXTM Trader App. This offer is only valid for orders placed via the application and lasts until March 31, 2019.ForexTime Customer ServiceAs mentioned before, more than 90 percent of the feedback from clients regarding ForexTime is positive. This is a very strong indicator that the company has great customer service and client satisfaction.The customer support team delivers multilingual service, as do the Personal Account Managers. This lets FXTM appeal to native speakers of a range of languages.ForexTime provides technical and trading support as well, exclusive privileges for VIP clients, and makes it easy to open accounts.ForexTime offers live help at any time from within your account area, simply hit the chat icon and you can choose a live chat option including options for Telegram, Facebook Messenger, Whatsapp or request them to call you.Is ForexTime Safe?Overall, FT Global Limited always follows regulations strictly. Thus, emphasizing the protection and security of clients and their investments plus client fund safety.In addition to the company's international regulation, it practices segregation of client funds. This ensures the safety of client funds on the off chance that something should happen to FXTM.All of the client funds are kept in EU banks of the top tier. FT Global never uses customer funds in any investment, including operations, to ensure the protection of fund at all times. FT Global also has multiple bank partnerships to add a level of security to client funds.In terms of security, FT Global utilizes the SSL (Secure Sockets Layer) protocol for network security. This ensures that a secure connection is used for all communications with clients. It also protects customers during any transactions they conduct with the company and ensures all customer information remains private.The encryption includes server authentication and user identification policies. Thus, ensuring the data gets sent to the proper server and customer terminal.It also includes encryption of data transmission as a way to stop unauthorized third-party access and data theft.Additionally, it includes keeping data integrity and ensuring all data stays unchanged throughout a transmission.FT Global also prides itself on delivering full transparency. The company must periodically report to its regulators and always meets strict financial standards.CompetitorsFXTM is in competition with similar brokers which have covered before, as follows:ForexTime AwardsOver the years, ForexTime has earned a long list of honors and awards from a range of sources.These include Best Online Forex Trading Company in Nigeria from the International Finance Awards and the award of Reputable Investor in Education Forex Broker from HEXUN.com.Best Forex Education Provider Africa from International Business Magazine and Forex Brand of the Year 2018 China from FXEye.com.Best Trading Conditions from World Finance and Best FX Broker Asia from World Finance too.Best Forex Broker Russia from FXDailyInfo and Most Innovative Broker from FXEmpire.ConclusionForexTime is an online broker offering a vast assortment of account types. It has competitive spreads, leverage of up to 1:1,000, and a wide range of instruments.FXTM clients can trade via MetaTrader 4, MetaTrader 5, or the FXTM Trader application for mobile devices.FXTM offers a range of different account options to suit most types of traders from beginners to pro, each has different pros and cons so make sure you take time to look at what each offers.There is a free demo account you can
take advantage of before committing your money to the broker so you can get a feel for how it works. The minimum deposit is just $100 when you want to start trading for real money.There is a good range of instruments to trade including cryptocurrency CFDs and the usual Forex and shares option.FXTM invest is an interesting addition for copy trading ( this isn't available in the UK though) which not a lot of brokers, apart from eToro, include in their offering. This allows you to invest in a trader of your choosing and take a share of any profits they manage to generate.FXTM does not have their own propriety trading platform, instead choosing to provide MetaTrader 4 & 5 as options. These are well establishes pieces of software so you should feel right at home with them.Unfortunately, FXTM is not available to traders in the USA so these clients will need to find a different broker.Overall, ForexTime is a very solid company with good regulations, competitive spreads and a well maintained platform. We can happily recommend them to you.Visit FXTMRisk Warning: CFDs are complex instruments and come with a high risk of losing money rapidly due to leverage. 81% of retail investor accounts lose money when trading CFDs with this provider. You should consider whether you understand how CFDs work and whether you can afford to take the high risk of losing your money FXTM Pros FCA & CySEC RegulatedTight SpreadsHigh Leverage OfferedLow Initial DepositLow Fees Cons No US ClientsOnly Metatrader Based Platforms 23,662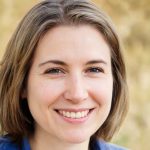 I have been writing about Bitcoin and other digital currencies for the past two years. I have a strong understanding of the technology behind these assets and how they work. I am also well-versed in the regulatory landscape surrounding them. I have published articles on a variety of topics related to cryptocurrencies, including their price movements, major announcements, and new developments in the space. I have also interviewed some of the leading figures in the industry.