LONDON, UK / ACCESSWIRE / September 10, 2021 / The NFT gaming industry is booming like never before. Axie Infinity, a trending NFT game, is sitting at a $19 billion fully-diluted valuation. Their daily trading volume is currently around $650 million. Their native token AXS has spiked 10,000% in the past 90 days.
The success of Axie Infinity demonstrates the huge potential of the burgeoning NFT gaming market. The competition in this market is intense and continues to heat up as games such as Axie Infinity, My DeFi Pet, Crypto Blades, AnRKey X, Alien Worlds and many more, all strive for gaming supremacy.
Artify is the LFG ("Looking For Group") platform for the entire NFT gaming industry, and we will be around for gamers of all shades and hues, no matter which title holds the #1 spot. As a social platform, Artify unites gamers in a single, fun community, constantly adapting to the newest and most viral trends.
Artify is creating the first-ever NFT Gaming Social Ecosystem allowing gamers to explore popular NFT games aggregated and brought together in a single social marketplace. Join groups, trade, and connect with other NFT gamers specific to the game or games you play.
Nobody knows which game will be their favorite a year from now, but Artify ensures their community will always have a home. Meet new friends, create parties, and connect with your fellow gamers on Artify.
About Artify
Artify is the most social ecosystem for NFTs. No other platform offers the scale and depth of features that Artify can. Artify is a pioneering social NFT marketplace, designed to build a community-driven unifying-hub for NFT Gaming, Art, Music and beyond. Our cross-chain and cross-domain solutions are unifying the fragmented NFT space. Artify is integrated with Polygon network to reduce gas fees and carbon footprint (ESG). Artify is creating new and powerful solutions for the NFT space, and we aim to be the largest cross-platform and cross-chain aggregator.
Media Contact:
Website: https://www.artify.network/
Contact: Alexandra Karpova
Contact email: Alexandra@cryptoprlabs.com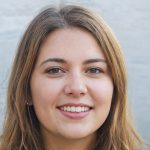 I'm a highly experienced and successful crypto author with a proven track record in the industry. I have worked with some of the biggest names in the space and have been involved in many groundbreaking projects. I am a thought leader and an innovator, always looking for new ways to add value to the ecosystem. I am passionate about educating others, and I believe that blockchain technology has the potential to change the world for the better. If you're looking for someone who can help you navigate this exciting new world, then I'm your perfect partner.