Miami, Florida, July 20, 2023  — HM Tech LLC, renowned as a pre-eminent name in ASIC repair and Bitcoin mining, has announced its elite sponsorship at Mining Disrupt 2023. This prime event, set to take place from July 25-27 in Miami, Florida, provides the perfect platform for HM Tech to spotlight its cutting-edge services in the rapidly evolving world of cryptocurrency mining.
With this sponsorship, HM Tech continues to demonstrate its commitment to supporting the growth of the blockchain and cryptocurrency mining community. The event, scheduled for July 25-27, will convene the industry's leading experts, innovators, and enthusiasts in Miami, Florida.
As a leader in ASIC repair, HM Tech brings a unique perspective to the event, showcasing its world-class services and innovative approach to Bitcoin mining and repair solutions. The company's mission to provide a unique white glove experience to its clients aligns with the ethos of Mining Disrupt, bringing together the community's brightest minds to tackle the industry's most pressing issues.
HM Tech operates from a state-of-the-art facility in North Carolina, boasting 60,000 square feet of operational space and 11 MW of clean power. The facility is fully insured and equipped with a dedicated fiber trunk splice gigabit service that can surge up to 10GB/s, ensuring a remarkable 99.98% uptime. This is made possible by HM Tech's dedicated on-site crew, operating round the clock, who are renowned for their excellence and experience, with more than a decade in the mining field.
In addition to mining services, HM Tech also excels in ASIC repairs, offering certified repairs for hosted and non-hosted ASICs. The firm is fully certified for models such as Whatsminer, Innosilicon, and Bitmain, and is continuously working on new partnerships for warranty support.
At Mining Disrupt 2023, attendees will get an exclusive insight into HM Tech's comprehensive range of services, including hosting, basic repairs, advanced repairs, purchases, and warranty solutions. The company offers fully managed, air-conditioned hosting space at rates ranging from $.065 – $.085 kWh, with discounts based on volume and the plan selected.
Their repair services are split into basic and advanced categories, ensuring they can meet a wide range of customer needs. This dedicated approach to ASIC repairs has made HM Tech a trusted name in the industry, with repair pricing starting at a competitive $150.
About HM Tech LLC:
HM Tech LLC is a world-class Bitcoin mining facility and ASIC repair specialist located in North Carolina. As the most trusted name in ASIC Repair, HM Tech offers a comprehensive range of services to guide clients in their long-term Bitcoin mining prospectus. HM Tech's commitment to maintaining high standards of service and achieving superior client satisfaction has made it one of the most reputable crypto mines in the East. 
Source: Mining Disrupt Press (https://miningdisrupt.com/) 
Media Contact:
Website:  www.hmtech.com.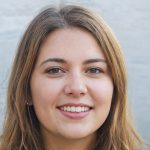 I'm a highly experienced and successful crypto author with a proven track record in the industry. I have worked with some of the biggest names in the space and have been involved in many groundbreaking projects. I am a thought leader and an innovator, always looking for new ways to add value to the ecosystem. I am passionate about educating others, and I believe that blockchain technology has the potential to change the world for the better. If you're looking for someone who can help you navigate this exciting new world, then I'm your perfect partner.