The adult entertainment industry is rife with problems for both entertainers and consumers. The most cited obstacles are industry monopolization, low pay for entertainers and lack of privacy for consumers. As a result, both entertainers and consumers are leaving well-known adult platforms in search of better solutions. For people who have turned adult entertainment into a craft that they can earn a good living from, working for a platform where they are compensated fairly is important. Consumers also care about their favourite performers' wellbeing as well as their own privacy. It's not surprising, then, that the platforms with reputations for underpaying their entertainers as well as those that collect personal data from consumers are losing the most.
The team at Hush Network understands these problems all too well. In an effort to transform the adult entertainment industry and make it more accessible, they've developed a solution for everyone: a tokenized system of payment combined with a decentralized platform.
How Hush Network was born
 The team behind Hush Network built their collection of platforms as a solution to the issues that have stifled the growth of the adult entertainment industry. While developing this solution, they also wanted to take advantage of the increasing demand for cryptocurrency. The result was a series of platforms that provide solutions to the problems plaguing the adult entertainment industry. For starters, the Hush Network team built an operational non-fungible token (NFT) platform, HushNFT.com, and a live-streaming platform (HushLive.com). What's more this team has launched a native token built with 100% anonymity for consumers.
What problems is Hush Network solving?
Lack of anonymity/privacy
Since traditional adult entertainment platforms only accept credit card or PayPal as forms of payment, your bank statement or receipt shows exactly what you paid for. On the other hand, cryptocurrency provides anonymity and privacy when you make purchases. By using Hush Network's native token, you can say goodbye to naughty bank statements or getting in trouble with the wife.
At big platforms like OnlyFans and Chaturbate, creators lose over 20% of their profits as fees. The losses are even greater at platforms like PornHub, where creators have lost up to 70% of their revenue because of high fees combined with chargebacks. Hush Network is committed to paying each creator fairly for the content they produce. In fact, the stars have many avenues through which they can monetize their content with the lowest fees in the market. At Hush Network, creators receive 95% of their money and they can take advantage of the option of earning royalties. Beyond that, the team at Hush Network guarantees creators 100% of their tips.
Consumers of adult entertainment content are notorious for calling their banks and reversing the charges to their credit cards after the fact. Most of the time, these consumers claim they were a victim of fraud so that they can get their money back after they've already consumed the content. Others get suspicious when the name that shows up on their credit card is different from the place they remember getting their content from. This suspicion isn't surprising, since the adult entertainment industry has a reputation for using businesses as fronts for illegal activities. However, a more common cause for this kind of behaviour is the consumer's desire to conceal the fact that they consume adult content from family and friends.
When consumers call their bank or credit card company to file any of the complaints highlighted above, nine times out of ten the consumers receive a refund. As a result, both the company that sold them adult content and the creators themselves lose money. Hush Network has solved this problem by building platforms that run on cryptocurrency. Since everything at Hush Network is decentralized and consumers must authorize their wallets to complete transactions, there are no risks of chargebacks.
Hush Network has created a token that consumers then use to pay for the content on their platforms. This is a great solution for consumers whose credit card companies or banks have placed bans on adult content. For example, MasterCard and Visa have been prohibiting spending on adult content, making it that much harder for consumers to access this content.
Moreover, with a decentralized platform like Hush Network, creators need not worry about being locked out unfairly. Entertainers who are affected by restrictions on other platforms such as the ones OnlyFans tried to put in place earlier this year now have options.
Monopolization of the market
While there are many adult entertainment platforms out there, they're all owned by a handful of corporations. This makes the previous issues that much worse. After all, frustrated creators and consumers usually don't have much choice over the platforms they use for producing and streaming content respectively. Monopolization of the market has resulted in a situation where the previous problems have actually become the norm, much to the disappointment of everyone but the parties behind the monopoly.
By building an alternative to traditional adult entertainment platforms – one that is more democratic and rewarding – Hush Network is in a position to transform the industry dramatically.
 How Hush Network works
 The Hush Network platforms run on a 100% decentralized deflationary token that guarantees anonymity for token holders. Transactions operate on the Binance Smart Chain network – these transactions are both affordable and fast. Creators can upload NFTs to the HushNFT.com marketplace. Hush Network's live streaming platform, HushLive, has also launched recently. Since Hush Network's native token is the only currency accepted on their platforms, they've also built a token swapping platform where people can purchase the token directly.
The native token at Hush Network works so well because it has continuous utility on all their platforms. Consumers have to use this token to purchase content on the Hush Network platforms, thus providing continuous demand for the token. While other competitors have launched native tokens of their own, they also make the mistake of providing consumers with alternative ways of purchasing their content. For example, many platforms will allow you to use altcoins to purchase their content. As a result, the native token eventually becomes redundant. Hush Network also offers alternative payment methods, but they have smart contracts in place to convert any external methods of payment into their native token. This way, their token remains in high volume of trade and has continuous utility on their platforms. Ultimately, this model helps the value of the token to keep growing.
Why Hush Network?
 Whether you're looking for a less frustrating way to produce or consume adult content, Hush Network might be just what you need. The Hush Network team is determined to revolutionize the adult industry by offering solutions for chargebacks, privacy and anonymity. Most importantly, Hush Network is dedicated to creating safe 100% decentralized platforms where content creators can thrive legally without the threat of content removal or control.
Curious about Hush Network? You can find out more here.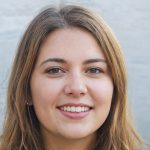 I'm a highly experienced and successful crypto author with a proven track record in the industry. I have worked with some of the biggest names in the space and have been involved in many groundbreaking projects. I am a thought leader and an innovator, always looking for new ways to add value to the ecosystem. I am passionate about educating others, and I believe that blockchain technology has the potential to change the world for the better. If you're looking for someone who can help you navigate this exciting new world, then I'm your perfect partner.