Meme coins were created for hysterical purposes and were primarily used to mock the existing cryptos. In a short span of time, they started gaining attention and value and gained enough respect to be valued as a cryptocurrency themselves. The best example of this is Dogecoin. Doge was created to mock Bitcoin and today it is one of the most popular cryptos with value over a dollar. Meme coins are promising because they have the capacity to capture the audience and they also grow with trends. Hybrid Doge enters the market with the characteristics of Doge, but with advancements. 
What is Hybrid Doge? 
Hybrid Doge is a deflationary token that is built on the Binance Smart Chain system. The total supply of Hybrid Doge is limited to 10 million. With each trade of Hybrid Doge, there will be automatic rewards. Each transaction will also contribute towards the liquidity pool and since it is deflationary, the token will also automatically burn. Burning will be completed every quarter year so that the supply will be reduced after every trade. 
Features of Hybrid Doge
The token is limited to a supply of 10 million and thus it has promising price values. With each transaction, 5% will be automatically distributed to the token holders. 5% of each transaction will also be contributed to the liquidity pool. Hybrid Doge is safe from rugpullers. The liquidity pool is locked and is untouchable by anyone. The smart contract of Hybrid Doge is audited and inspected to detect faults and vulnerabilities and has passed the test completely. 
Tokenomics of Hybrid Doge 
The total and maximum supply of the token is 10 million. The pre-sale supply of the coin is 3 million. 1 million is used for airdrop and by the team. For development and bounty, 5 million will be used. 
HYBRID DOGE – The Next Generation Doge Token. It is intended to create a high priced Doge coin with a very low supply of only 10 Million Tokens. 2% token burn on Each trade and also have a Quarterly burn system. So Supply will be reduced on every trade and token price will be increased.
Presale on Sept 5th, 8.30am UTC (DxSale)
Presale Price = 0.5 $ per token
Listing Price = 1 $ per token
To know more about Hybrid Doge, visit: https://hybriddoge.com/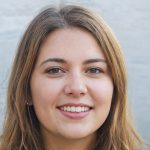 I'm a highly experienced and successful crypto author with a proven track record in the industry. I have worked with some of the biggest names in the space and have been involved in many groundbreaking projects. I am a thought leader and an innovator, always looking for new ways to add value to the ecosystem. I am passionate about educating others, and I believe that blockchain technology has the potential to change the world for the better. If you're looking for someone who can help you navigate this exciting new world, then I'm your perfect partner.