Singapore, May 6, 2022 —KuCoin Community Chain(KCC), the public chain project initiated and built by the developer community of KCS and KuCoin, announced that KCC Unicorn Carnival Week officially kicked off on May 6, 2022.
KCC Unicorn Carnival Week is divided into three stages: "KCC Project Grand Expo Week," held from May 6, 2022, to May 11, 2022, "Top Unicorns Week," held from May 12, 2022, to May 16, 2022, and "Special Event For Wallets," held from May 6, 2022 to May 16, 2022. During this Carnival, users only need to complete specific tasks on KCC to get the opportunity to share a total of 5,000 KCS rewards, which are provided by KCC and additional rewards provided by projects. Besides, users will also have the chance to receive KCC Unicorn Limited Edition NFT airdrops.
Sam, head of the community operation for KCC, said, "By hosting KCC Unicorn Carnival Week, we would like to showcase and share some good projects that are relatively more mature and likely more receptive among our users. We will also put in effort to support them. Hence, we scheduled KCC Unicorn Carnival Week simultaneously with KCC Unicon Contest and community voting. We hope the projects are truly handpicked and experienced by the community. We also believe that more decentralization will gradually come to fruition through running such events on KCC."
KCC Unicorn Carnival Week provides our users with the opportunity to experience the KCC ecosystem and help all the projects increase their exposure while driving target traffic. As the initial achievement of incentive plans on the KCC chain, KCC Unicorn Carnival Week revealed the endless potential of the KCC ecosystem. Undoubtedly with all the other incentive plans gradually being taken into action, there will be some products going viral come out on the KCC.
About KCC
KCC is a public chain project initiated and built by the developer community of KCS and KuCoin, aiming to solve the network latency and high gas fee of Ethereum. KCC is Ethereum-based and compatible with EVM and smart contracts to provide community users and developers with a higher-speed, more convenient, and lower-cost blockchain experience.
Visit https://www.kcc.io/ to learn more.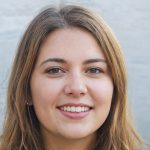 I'm a highly experienced and successful crypto author with a proven track record in the industry. I have worked with some of the biggest names in the space and have been involved in many groundbreaking projects. I am a thought leader and an innovator, always looking for new ways to add value to the ecosystem. I am passionate about educating others, and I believe that blockchain technology has the potential to change the world for the better. If you're looking for someone who can help you navigate this exciting new world, then I'm your perfect partner.