KimberToken, the pioneering project behind the world's first diamond-powered Web3 ecosystem, is set to launch its Initial Decentralized Offering (IDO). This announcement marks a significant milestone in the Web3 space, bringing the economic and financial incentives of precious commodities like diamonds to everyone through gamification and ease of use.
According to Ian Lavender, co-founder at KimberToken, they are partnering with three top launchpads (Gempad, Gagarin, and IXIR) for the IDO launch. The team plans to raise $300,000, with each of the three launchpads contributing $100,000, respectively. These funds will be locked behind KimberLite to enable maximum liquidity. During the IDO phase, $Kimber tokens will be available for purchase at a sale price of $0.20. Following the IDO, the $Kimber token will be listed on PancakeSwap, the leading decentralized exchange, with an initial listing price of $0.22.
While the IDO phase marks a significant milestone, KimberToken also reminds investors that its 'Pre-Sale' phase is still ongoing, and investors can acquire these tokens at the advantageous price of just $0.17, presenting an opportunity for a substantial ROI before the final listing.
Key Features of the KimberToken Ecosystem
$Kimber Tokens
The $Kimber token is a multipurpose token designed to accelerate industry operations at scale. It is the backbone of the entire KimberLite ecosystem.
KimberMarket – Tangible Non-Fungible Token (TNFT) Sales Portal
KimberMarket presents a unique proposition by offering diamonds and gold bullion in TNFT format. These TNFTs are backed by physical assets stored in secure bank vaults. The KimberMarket allows users to seamlessly convert their virtual assets to real-world assets, and vice versa.
KimberRush – Play-To-Earn Game
KimberRush introduces an immersive metaverse-based play-to-earn experience. Players can create virtual diamond mines and unearth real diamonds valued between $10,000 and $50,000 in TNFT form. The real commodities are securely stored, enabling players to sell their gems in KimberMarket, generating tangible profits.
KimberWallet – Comprehensive Mobile Wallet
KimberWallet, a cutting-edge mobile wallet, serves as the ultimate storage solution. It allows users to securely store $Kimber tokens and TNFTs acquired from the KimberMarket, ensuring seamless access to their digital assets.
About KimberToken
KimberToken is the world's first blockchain-powered ecosystem designed to revolutionize the precious commodities industry. By leveraging blockchain application, KimberToken optimizes the precious commodities' supply chain, thereby improving efficiency and productivity while at the same time cutting costs. This approach enables KimberToken to eliminate brokers and simplify the transaction process of the diamond industry, making it easier for more people to get involved from all across the world.
The KimberToken ecosystem is supported by four major 'pillars' (the $Kimber token, KimberWallet, KimberRush, and KimberMarket). The management team has over 90 years of combined experience in banking, investment, and precious commodities.
Media Contact
Company Name: KimberToken
Website: http://www.kimbertoken.io
Company Email: info@kimbertoken.io
Contact Person: Ian Lavender (Co-Founder)
Social Media Contact
Instagram: https://www.instagram.com/kimberlite_token
Twitter: https://twitter.com/KimberliteToken?t=yqeRoVsmK51K9ed19FPzSA&s=09
Telegram: https://t.me/KimberLite_Token_Chat
Facebook: https://www.facebook.com/KimberToken/
Discord:https://discord.gg/AtFhgnC7f4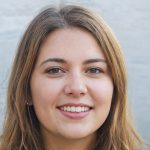 I'm a highly experienced and successful crypto author with a proven track record in the industry. I have worked with some of the biggest names in the space and have been involved in many groundbreaking projects. I am a thought leader and an innovator, always looking for new ways to add value to the ecosystem. I am passionate about educating others, and I believe that blockchain technology has the potential to change the world for the better. If you're looking for someone who can help you navigate this exciting new world, then I'm your perfect partner.