Cryptocurrency is a game of luck that is guided by the free market. During this time of a pandemic, this path of luck seems to have saved so many people's wallets from gathering dust. As people search for an alternate way to earn money, crypto presents itself as an easy and accessible commodity. The crypto market might seem volatile but the success rate depends on the choices of action one makes while trading.
What is Kismet?
The word "Kismet" means destiny or fate in Arabic. With this concept, a BEP-20 token called Kismet (KST and KISMET) has been built in Binance Smart Chain (BSC). The coin leverages the power of the holder to control their fate and thus be responsible for their own profit equally for others as well. The concept of poverty seems to be a play of luck in the economy. People were just born into poor families and thus they are poor. Those who are born rich are just luckier. Kismet's token wished to redistribute this luck. It provides an opportunity for the investor to mould their fate. Often we predict the prices of coins and track them. 
Kismet comes off as more than just a token with a typical whitepaper and a roadmap. The creators of Kismet completely believe in destiny and good fortune and the ability of today's world to share wealth. It is not a commodity that holds a particular value that is prey to market demands but rather an idea with a solid plan of action. The values of cryptocurrencies are predicted and predetermined with phrases like the bull market or bear market but actually, it is in our hands to decide how we will act according to the situation to make the most of it. 
Kismet is listed on Pancakeswap and other exchanges are coming soon. 
To know more about kismet and its concept, visit:
https://kismetcoin.com/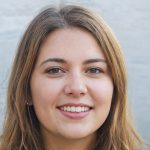 I'm a highly experienced and successful crypto author with a proven track record in the industry. I have worked with some of the biggest names in the space and have been involved in many groundbreaking projects. I am a thought leader and an innovator, always looking for new ways to add value to the ecosystem. I am passionate about educating others, and I believe that blockchain technology has the potential to change the world for the better. If you're looking for someone who can help you navigate this exciting new world, then I'm your perfect partner.