The cryptocurrency world has been growing and changing a lot recently and it is hard to keep up with the volatile nature of it. As many people are joining the digital currency sphere with the aim to make passive money, the fame and value of these currencies have shot up. It is not easy to find a platform that can help with containing the limitations of the Defi circle. That is where Levf Finance comes in. 
Levf Finance is a project that aims to reduce the risk factors and capital limitations associated with Defi traders. This way, it opens up new innovative opportunities in the same. 
Levf – Yield Farming 
With the pressure to keep up with the turbulence of market changes, more and more tools are being built that promise stability and the capacity to comprehend these trends. The Yield Farming Risk Adjustment Protocol (YFRAP) is one such tool built with the above-mentioned intention. With the intention to make crypto more risk-free and transparent, Levf Finance offers a number of services. 
One of them is offering high returns and utility for the investments made in the platform by allotting them to an interest-bearing Liquidity Pool that has no lock-in period. Yield Farmers can increase their Annual Percentage Yield (APY) and can get capital with the cross-protocols farming techniques on Levf Finance. This way, those with capital limitations can address their issue. 
Low Gas Fee
The transaction fee (gas fee) can be derogatory for those with a low capital balance. With Levf Finance such traders can participate in fields in which they could not before due to concerns over the reduction in APY. 
What does Levf Finance have for the Liquidity Providers?
Levf provides 20 times leverage promise on the initial capital of yield farmers. Meanwhile, it provides 10-100% lending returns for liquidity providers. This is a great sigh of relief for those who function on borrowed money. There is also a reserve pool to safeguard against risks. Farming is ensured in the same asset type to reduce the effects of extreme volatility that can lead to liquidation. The company has addressed every loose end that is under noticed in the crypto world. 
About Levf Finance
Levf Finance is a project that is built on Ethereum with an aim to address the risk and capital limitations in Defi. It also advocates the same asset trading and addresses the liquidity and low return issues of yield farmers and liquidity holders.
Join Levf Finance today to make the most out of your capital without the fear of gas fee backfiring and with the confidence of high returns. Visit the website: https://levf.finance/#home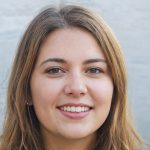 I'm a highly experienced and successful crypto author with a proven track record in the industry. I have worked with some of the biggest names in the space and have been involved in many groundbreaking projects. I am a thought leader and an innovator, always looking for new ways to add value to the ecosystem. I am passionate about educating others, and I believe that blockchain technology has the potential to change the world for the better. If you're looking for someone who can help you navigate this exciting new world, then I'm your perfect partner.