Meme tokens are the celebrities of crypto. They get the most attention, have high marketing value, and are the most volatile because of their trend-based price floor. Take Dogecoin, for example, it was created as a joke and to mock bitcoin. But today, it dominates the crypto world news mostly because of its prime holder, Elon Musk. here is a revolutionary meme coin, Maid Doge with a calculated effort to enter a new financial paradigm. 
What is Maid Doge?
With a catchword saying "little meme, big dream", Maid Doge enters the crypto world with big intentions to leverage the power of blockchain technology. It was initiated by a group of blockchain enthusiasts and is maintained by them. It is community-driven and the public has the power to control the inner workings of Maid Doge. with a passion for wealth and pleasure for life, the creators of Maid Doge came up with the mascot of a young and beautiful dog with a human body. 
Features of Maid Doge
The shareholders of Maid Doge are informed on each and every move, thus keeping the process entirely transparent with open communication. Maid Doge is more than just crypto names $BUSD, it is a community and thus, people can involve themselves with marketing, development and community management. Investors can be absolutely content with the security undertakings of Maid Doge. Their funds will be in the safest place. The liquidity pool is locked and the $MAID smart contract has also been audited by a top authority. In addition to this, there is also a Maid Doge NFT store on the way. 
Tokenomics of Maid Doge
2% out of the total supply will be bought by Maid Doge and will be burned. 7% of the tokens will be sold and will be given back to all $BUSD holders and 3% is reserved for marketing.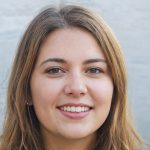 I'm a highly experienced and successful crypto author with a proven track record in the industry. I have worked with some of the biggest names in the space and have been involved in many groundbreaking projects. I am a thought leader and an innovator, always looking for new ways to add value to the ecosystem. I am passionate about educating others, and I believe that blockchain technology has the potential to change the world for the better. If you're looking for someone who can help you navigate this exciting new world, then I'm your perfect partner.