The need to bring mental health more into the light and attention is increasing day by day especially because of the pandemic. People are losing jobs, getting pay cuts and speaking for the masses, just living together every day, locked up inside with people is taking a toll on mental health. Teens and adults both suffer from it equally and even though mental health talks are better received than they were a decade ago, there is still a long way to go to break the stigma. 
To support this exact cause, Mind Music has combined cryptocurrency and music to fund mental health and suicide prevention charities and raise awareness for the same. The presale starts on the 24th of July at 20:00 UTC.
What is Mind Music Coin? 
Mind Music Coin is a project by Mark Hamilton who has taken up the powers of music and crypto to raise awareness of mental health. It aims to break the stigma around the same and wants to promote the long intended conversation for this important cause. 12 music tracks have been recorded for this project and 9 to 13 more will be recorded soon. All the profits from the album sale will be donated to mental health and suicide prevention charities. 
Background Of This Project 
Mark Hamilton, is a musician himself and the pandemic had affected his mental health too as it did to many other artists. Instead of composing for pleasure alone, he came up with the idea to make music for a cause. The entire project will cost around $40,000 and additional funds raised will be used to support the Mind Music Coin holders. If the pandemic eases enough in 2022 to conduct concerts, there will be live music events all around Europe. 
Tokenomics
The total supply is 1,000,000,000,000,000 coins  and taxes cover 10%. 4% is used for Mind Music Funding and 3% for Marketing. 1% each will go to Auto Liquidity, Reflection and Burn. 
Join the presale of Mind Music Coin at: https://mindmusic.finance/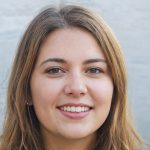 I'm a highly experienced and successful crypto author with a proven track record in the industry. I have worked with some of the biggest names in the space and have been involved in many groundbreaking projects. I am a thought leader and an innovator, always looking for new ways to add value to the ecosystem. I am passionate about educating others, and I believe that blockchain technology has the potential to change the world for the better. If you're looking for someone who can help you navigate this exciting new world, then I'm your perfect partner.