Miami, Florida, July 20, 2023 — Mining Disrupt 2023, a leading global conference dedicated to the world of blockchain and cryptocurrency mining, is proud to announce Bitsure as an Elite Sponsor. As the first insurance company singularly devoted to the crypto mining industry, Bitsure offers a unique suite of coverage options for businesses in the sector.
Bitsure's expertise lies in providing robust protection for cryptocurrency mining companies. The firm is unique in its sole focus on this sector, offering comprehensive Property, Business Income Interruption, and Liability coverage. Their distinct service offering is a testament to their deep understanding of the risks and challenges that companies in the crypto mining industry face.
Bitsure's Property insurance offers extensive protection for mining rigs, irrespective of the type of cryptocurrency mined. For Co-Location facilities, coverage extends to shipping containers and pods as well.
In addition, Bitsure's Income Interruption insurance provides essential support for businesses to maintain operations during unplanned stoppages. This coverage aims to ensure that mining companies can keep their metaphorical 'lights on' even when their mine goes dark.
Finally, recognizing the litigation risks prevalent in today's society, Bitsure's Liability coverage safeguards crypto miners from potential legal entanglements.
Bitsure's clients range from Crypto Miners that operate mines with qualified co-location providers to Industrial Miners that own the mining facilities where their rigs function. The firm also caters to Co-Location facilities that manage and operate other companies' crypto mining rigs for a fee while providing access to lower-cost power.
Founded by a team with backgrounds in finance, insurance, and payments who themselves mine crypto, Bitsure is not just an insurer. They are part of the mining community and understand the needs and risks of the industry from a unique perspective.
Bitsure's insurance solutions enable miners to scale operations, meet financial obligations, and work toward the future of money with added peace of mind. Attendees at Mining Disrupt 2023 can look forward to learning more about these innovative insurance solutions and their benefits for the crypto mining industry.
About Bitsure
Bitsure is the first insurance company fully committed to the cryptocurrency mining industry. With founders who are active crypto miners, Bitsure uniquely understands the industry's risks and needs. Providing Property, Business Income Interruption, and Liability coverage, Bitsure supports miners in scaling their operations and pioneering the frontier of digital money.
Source: Mining Disrupt Press (https://miningdisrupt.com/) 
Media Contact: 
Website: https://bitsure.io/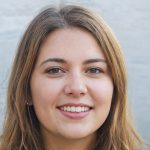 I'm a highly experienced and successful crypto author with a proven track record in the industry. I have worked with some of the biggest names in the space and have been involved in many groundbreaking projects. I am a thought leader and an innovator, always looking for new ways to add value to the ecosystem. I am passionate about educating others, and I believe that blockchain technology has the potential to change the world for the better. If you're looking for someone who can help you navigate this exciting new world, then I'm your perfect partner.