Ever wanted to bet without having to lose a bunch of money? Well, Moonbet is here with its MBET tokens that you can use to bet within its Sportsbook, Casino, and eSports betting platforms. It is the world's first, decentralised, one of a kind, community-run ecosystem that lets you bet on the outcome of a game. Betting could not get anymore safer or profitable than this.
The community of users of Moonbet basically become owners of the online sportsbook, casino and eSports betting platform. Owning means being eligible for the earnings. This way they share a stake in the profit of all these entities. By using the MBET token, built on BSC holders can receive 50% of profits from the Moonbet Sportsbook and Casino. The profit will be distributed proportionally to the amount of MBET held by each individual. The other half of the profit will go into infrastructure to make this digital sports hub as realistic as possible.
Moonbet has gone out of its way to make the casinos appeal in a way that traditional gaming slots do. It has used the world's finest technology to build this virtual iGaming empire for an excellent user experience. Innovation knew no bounds when Moonbet chose to operate a cryptocurrency and get the users onboard on a blockchain. The bonuses, referrals, sponsorships, and other incentives offered to bettors make them want to go long term with crypto investments. It is time for traditional bettors to upgrade their play with Moonbet.
Moonbet token holders can receive rewards by staking. This way, the users can increase their holdings at any time. The community also gets a say in the development projects of this ecosystem. There will be community votes for future progress.
The players can use 'Provably Fair' blockchain technology to verify their hand, spin or play for fairness. The Moonbet Sportsbook offers 1000 different betting options across 30+ sports. Players are allowed to use a wide range of cryptos like Bitcoin, Litecoin, Doge and so on for playing, withdrawing and depositing.
Visit Moonbet website for more information http://www.moonbet.org/ or you can also join their community here for the latest updates and stay updated on the ongoing developments.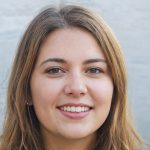 I'm a highly experienced and successful crypto author with a proven track record in the industry. I have worked with some of the biggest names in the space and have been involved in many groundbreaking projects. I am a thought leader and an innovator, always looking for new ways to add value to the ecosystem. I am passionate about educating others, and I believe that blockchain technology has the potential to change the world for the better. If you're looking for someone who can help you navigate this exciting new world, then I'm your perfect partner.