The DeFi world has evolved over the years and accelerated in 2020 to meet most investors' needs for trading and profitability. In addition, the NFT sector is becoming increasingly mature, and has developed to a whole new level, despite the fact that it still suffers from poor liquidity, a lack of market and price inflation. It is roughly estimated that the overall on-chain TVL of the NFT sector currently stands at US$20.13 billion.

GameFi is a hybrid ecology that deeply integrates many elements of traditional games, DeFi and NFT. Its tokenomics is based on the traditional gameplay model, while at the same time promoting the ecological economy in the form of DeFi and using NFT as the main output form. As a decentralised ecology, chain games themselves are not purely commercially driven. But rather, the fact that all players are able to earn revenue in the game provides further endogenous motivation. Especially with the promotion of chain game guilds like YGG, chain games have entered the DAO era, and this has gradually led to the emergence of phenomenal GameFi games represented by Axie Infinity and The Sandbox. GameFi, in fact, can also be seen as one of the earliest manifestations of the Metaverse ecology.
The explosion of GameFi has attracted a large number of cryptocurrency investors, traditional gamers, and traditional financial investors, as well as institutional capitals. According to the data from New Chainbase, the cumulative assets raised in the blockchain game sector exceeded $1.4 billion from September to November, with the participation of well-known blockchain investment institutions such as A16Z, Dapper Labs, Panda Capital, Paradigm, Delphi Digital, as well as Sequoia China, Rothschild Trust Capital, Jack Ma's Blue Pool Capital, Samsung Ventures and other traditional capital. And as the rate of capital inflows into the GameFi sector spiked further from early November to the end of December, GameFi sector remains one of the most popular hotspots of 2022.
In terms of GameFi game types, apart from MMORPG, card games, simulation games, tower defence and racing games, farming games have gradually attracted increasing attention in the recent GameFi sector. In addition to Farmers World, Plato Farm, which is also a farming game, is gaining momentum. It is reported that PlatoFarm had also closed a seed funding round of US$1.8 million in early December with investors including Block Venture, Chronos, Cipholioop, Web4 Venture, OP Crypto, Formless, K&R Limited, ZBS Capital, etc..
Traditional farming games may rekindle their popularity through GameFi
Traditional farming games are mainly for leisure and entertainment. In particular, after Tencent launched its Ecology, space games represented by Tencent Farm are highly popular among internet users. Since they are also based on socialisation, they can further consolidate user stickiness of the game.
In traditional Tencent  Farm, all players are given a piece of land when they first enter the game. Players sow crops and sell them in exchange for game coins and upgrades. Game coins can be used to buy seeds for different crops, and to cultivate new land, etc. In addition to sowing and harvesting, players can also 'steal' ripe crops from their friends' farms, and the produce they steal can be converted into coins for further farm expansion. Socially driven, farm games were once extremely popular and became the main entertainment activity for many players in their spare time.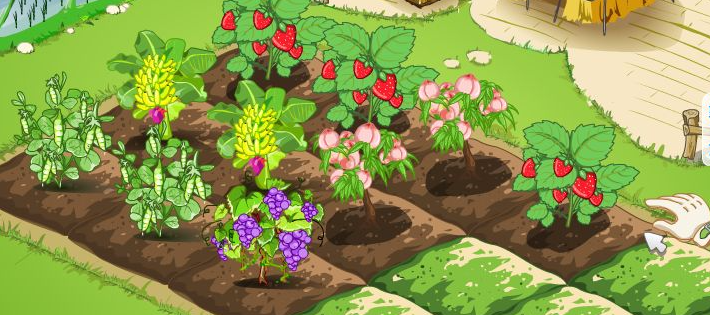 Of course, as a product of the traditional internet, the game coins, land, crops as well as seeds in the game are all points stored in the server. Players can only get the gaming experience, and the coins accumulated cannot really be converted into real monetary gains. As there is no revenue from the game, the game itself is gradually considered to be a waste of time, instead of bringing fun. Besides, these games are boring and monotonous, except for the social links.
GameFi uses NFT as the main tool of ownership validation and production. Players can use cryptocurrencies to buy NFT assets and use them for production. The revenues from the game are also in the form of cryptocurrencies (fungible tokens and NFT), which are owned by players in a decentralised manner. No one can tamper with them and all in-game transactions are open and transparent, allowing players to cash in or upgrade their in-game assets through internal or external trading markets. The value of players' investment of time, money and attention will be further incentivised by the "Play To Earn" model. In one word, GameFi may revive the market's enthusiasm for traditional farming games.
Plato Farm: a DAO-driven farming Metaverse
Compared to other farming chain games in the GameFi section, Plato Farm embodies the most original farming game model that was once the most popular. The game itself has a low threshold (in terms of financial requirement and simple gameplays) and is dedicated to creating a farming-themed Metaverse driven by DAO
Users in Plato Farm primarily earn income by growing crops and raising livestock on the land. Of course, when players first enter the game, they will need to purchase basic resources such as farmland and cowsheds, which are offered in the form of NFTs and can be purchased through game tokens in Plato Farm's built-in trading market. Of course, tools are also needed to build the farm, such as carts, shovels, wood saws, feed for livestock, etc., which can be acquired through owning NFT assets.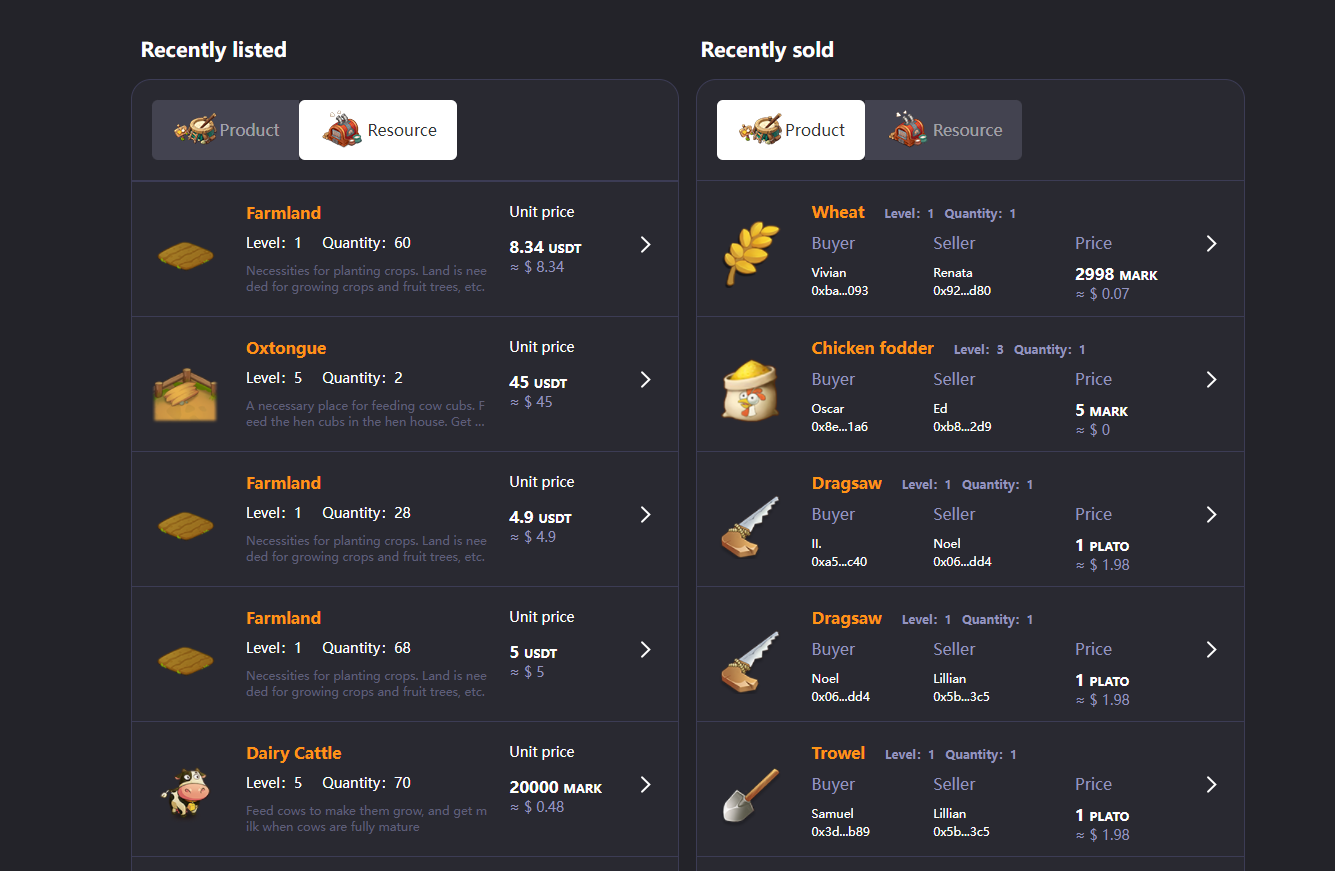 After the player completes the basic construction and the plant growth cycle and livestock breeding cycle accomplish, the player will also be able to sell their produce through the trading market and earn a profit. The game uses two types of tokens, MARK and PLATO, which means that the revenues are likely to be generated mainly in the forms of MARK and PLATO. But of course HT and ETH may also be used as chips for in-game NFT asset trading. The overall internal logic of the game is not complicated, and the cost of purchasing some common resources is not high. For example, a common level-3 land costs only about $5, which is negligibel compared to $120 for a bakery. Different from RACA that is based on proto-beasts and Axie Infinity that focuses on pets, Plato Farm is more suitable for ordinary players. Lastly, players in Plato Farm can also enjoy fun gaming experience from playing it while making profits.
The Plato Farm ecology is built with a dual token mechanism, namely MARK and PLATO. MARK is the only incentive token in the game, and can be used for farming, breeding, processing, etc.. Players on Plato Farm also receive their rewards of MARK when they complete tasks in the system (the ratio of these two incentive tokens is 8:2). Mark is also the circulating curreny used in the game, similar to the cash we use in the real world. As a medium of exchange for generic props in the game, it is used to calculate the value of transactions; game props and equipment are anchored with MARK as wel, which means that players need to use MARK to purchase these props.


In addition to circulate in the C2C market, MARK also serves as a currency for settling transactions between players themselvels and between players and NPC (buying and selling props); and when NPCs actively buy and recycle players' props, the MARK tokens consumed will be burned. The daily output of MARK tokens is also subject to the gross product of the game ecosystem, and dynamic adjusted. By adjusting the supply of MARKs and burning them, the output bubble can be avoided in time so as to promote a virtuous cycle. Currently, Farmers World is facing a problem of overproduction and plummeting revenues.
PLATO is the governance token for the Plato Farm ecosystem. When players reach level 30 and stake 10,000 PLATO, they can become a member of Congress and enter DAO. The ideal state in the form of a meta-universe. As a self-governed ecology, there is also a constitution and a constitutional declaration for the community to maintain order at Plato Farm, making it like a Metaverse utopia.
In addition for the community governance, it can also be used to purchase rare items or resources such as land, special crops, special tools, special fruit trees, special animals, processing workshops, etc.. The rare resources held by players can also be traded in PLATO. And players staking MARK in Plato Farm will be incentivised with PLATO. The same for staking PLATO. Such a consistent design will further reduce the circulation of PLATO tokens in the market and help to increase the overall value of the project.
Plato Farm has also built a social system to promote user stickiness to empower the ecosystem. This social system consists of two sections, Friends and Alliances. In the Friends system, players are allowed to add friends with other players within the game and then communicate and trade. Of course, the Friends system also features a number of interactive tasks, the completion of which may also be rewarded.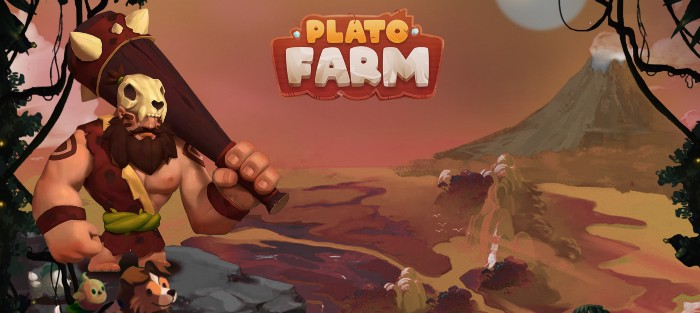 In the Alliances section, which is more like a built-in guild system, players can earn rewards by joining forces with each other. Forming alliances will help both of them to improve their farming production and mining efficiency and contribute to the development of Plato Farm's "farming civilisation".
In addition to the homogeneous assets of ERC20 and HRC20 standards, the Plato Farm game mainly supports assets of ERC1155 and HRC721 NFT assets. Users can package before trading NFTs, which will not only bring convenience but also reduce the transaction fees, especially for users on the Ethereum chain.
It is reported that in 12 days after the public beta version of Plato Farm was launched on 25 October, over 500,00 registered and daily active players reached 86,000. At the meantime, in the 8-day online campaign, there were more than 100,000 participating in the sap-up of mystery boxes. So far, Plato Farm has attracted over 670,000 registered players and 77,000 daily active users, representing one of the most active games in GameFi.
PlatoFarm has closed private round funding engaged by many major venture capital firms like Huobi Venture, OKEx Blockdream Ventures and Block Venture, Chronos Ventures, Cipholio Ventures, ZBS Capital, Chain Broker, CryptoDep, Vadym Piholenko, OP Crypto, K&R, Formless Beta, Gagarin Crypto, Crypto Media, Top 7 ICO and Block Patch.
PlatoFarm will launch IDO on Tokensoft for the public sale round on Jan. 14th. It's KYC opened on January 1 now users can register through this link https://onboard.tokensoft.io/?referral=tsc_platofarm

Summary
As early as a few years ago, it was forcefully proven that the market favors farm simulation games. By inheriting the basic gameplays of traditional farming games and combining them with GameFi advantages, Plato Farm provides all participants with full access to the game, allowing them to enjoy a fun gaming experience and at the same time bringing them income. The tokenomics of Plato Farm is also reasonable: it not only is deflationary but also can be used in diverse game scenarios. Being at its early stage, Plato Farm boats immense value growth potential.
Plato Farm is more of a Metaverse utopia than a mere farming game, thanks to its Constitution and Charter. These two regulation systems enable the implementation of a comprehensive DAO that the majority GameFi projects lack.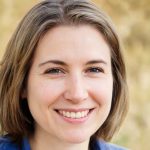 I have been writing about Bitcoin and other digital currencies for the past two years. I have a strong understanding of the technology behind these assets and how they work. I am also well-versed in the regulatory landscape surrounding them. I have published articles on a variety of topics related to cryptocurrencies, including their price movements, major announcements, and new developments in the space. I have also interviewed some of the leading figures in the industry.