Plus500 is an industry leader providing contracts for difference (CFDs) and trading facilities for Crtyptocurrency, forex, shares, ETFs, commodities, indices, and options.All trading instruments on Plus500 are leveraged. The trading platform comes from Plus500UK Ltd, and the company takes multiple steps to secure client funds and ensure a seamless user experience. Currently, Plus500 has more than 2,000 instruments in its portfolio.Please Note: 80.6% of retail investor accounts lose money when trading CFDs with this provider. You should consider whether you can afford to take the high risk of losing your moneyVisit Plus500Plus500 At a GlanceBrokerPlus500RegulationFCA (UK), CySec (Cyprus), ASIC (Australia), MAS (Singapore), FMA (New Zealand)Minium Initial Deposit€100Demo AccountYesAsset CoverageCrypto, Indices, Forex, Commodities, Shares, Options, ETFsLeverage30:1 Retail Accounts & 300:1 Professional AccountsTrading PlatformsProprietary, Web, Mobile, Windows Desktop,Plus500 RegulatorsPlus500UK Ltd is based in the United Kingdom and has its offices in London at 78 Cornhill in EC3V 3QQ.The Financial Conduct Authority (FCA) authorizes and regulates Plus500UK Ltd to offer CFDs with FRN 509909.Plus500UK Limited is registered in Wales and England (with company number 07024970).Plus500UK Ltd itself is a subsidiary of Plus500 Ltd, which is listed on the Main Market for Listed Companies of the London Stock Exchange and has its headquarters in Haifa.Read about the FCA regulations for Contracts for Difference here.Around the world, Plus500 is regulated by other agencies.Plus500CY Ltd is regulated and authorized by the Cyprus Securities and Exchange Commission with license number 250/14.Plus500AU Pty Ltd has AFSL # 417727, which the Australian Securities and Investments Commission issued.The Monetary Authority of Singapore provided Plus500SG Pte Ltd (with UEN 201422211Z) a capital markets services license allowing it to deal in leveraged foreign exchange trading and securities, with license number CMS100648-1.Plus500SG Pte Ltd additionally holds a Commodity Broker's License with license number PLUS/CBL/2018 from Enterprise Singapore.Plus500IL Ltd is licensed to operate its trading platform and registered in Israel.By trading with a regulated company, such as Plus500, clients know that they trade using a reputable and reliable platform within an environment that is regulated. Clients are also protected by stringent regulations and rules.Where Can You Use Plus500?Plus500 is offered in more than 50 countries. Additionally, it is possible to use the platform in more than 30 different languages, allowing clients to trade and learn in their native language.Clients of Plus500 have the responsibility of reporting and paying taxes according to their local laws. Certain countries also require Plus500 to withhold tax at the source.History of Plus500The founding of Plus500 took place in 2008. Over the years, it has achieved several key milestones. The same years as its founding, Plus500 Group launched its online trading platform that was PC-based.In 2009, Plus500 Group offered CFDs on shares without any commissions.In 2010, it launched the web-based version of its trading platform, which opened up the ability to trade online to those who use Linux, Mac, or smartphones. This was also the year that Plus500 added ETFs to its trading portfolio.By 2011, Plus500 Group had more than 2 million transactions every single month. This year saw the launch of the very first iPad and iPhone app to give clients complete control on the go. This was followed by Plus500 becoming the highest-rated CFD trading app within the Apple App Store. Also in 2011, Plus500 increased its international portfolio with more than 1,000 different stocks from global markets.The Android smartphone and tablet application from Plus500 Group arrived in 2012, which is also the year that Plus500 Group made the goal of becoming the top CFD trading company in the world.In 2013, Plus500 Group went public in the London Stock Exchange's AIM section. This is also when Plus500 made history by introducing the first Bitcoin CFD to the world.On Feb. 26, 2014, the Plus500 Ltd market valuation on the London Stock Exchange AIM section reached $1 billion USD. This year also saw the introduction of Plus500's Guaranteed Stop facility.In 2015, Plus500 became a sponsor for Atletico de Madrid football club, the Spanish champions. A Windows mobile application was also added to the offerings this year.In 2016, Plus500 introduced rollover functionality, added CFDs for options, and launched its new Web Trader, which is compatible with both mobile and desktop devices.In 2017, Plus500 Group made a sponsorship deal with the 2017 Super Rugby Australian Conference Champions, the "Plus500 Brumbies."So far in 2018, Plus500 Ltd has gotten its ordinary shares listed for trading on the Main Market for Listed Companies of the London Stock Exchange and joined the UK FTSE 250 index for leading mid-cap listed companies.Goals of Plus500Plus500 strives to increase the trade volume of active customers by focusing on delivering a best-in-class user experience, innovation, and a range of offerings.The emphasis on innovation also helps Plus500 work toward this goal. Plus500 additionally wishes to increase its market share in the current jurisdictions and expand its offerings into new jurisdictions.The focus in this respect is on acquiring new customers within regulated markets, particularly Western Europe.Another goal of Plus500 is to continue being a leader for research and development and innovation, both of which have been priorities for the company since its inception.Finally, the broker wants to continue optimizing its operating model to drive financial performance. Thanks to the proprietary technology from Plus500, it is possible to enter new geographies without having to be physically present within those markets.This means that Plus500 does not need to expend as much capital to enhance its geographic reach.What Instruments Can You Trade on Plus500?Plus500 supports trading of forex and CFDs, including indices, cryptocurrencies, commodities, shares, options, and ETFs.In total, there are more than 2,000 trading instruments available via Plus500. There is a complete list of the trading instruments on its website via the Trading Instruments button on the main navigation bar.At the time of writing, this list included 27 indices, 65 forex pairs, 20 commodities, 10 cryptocurrency pairs, and 81 ETFs.Options are divided into popular options plus 23 other categories, such as Germany 30, Alphabet, and USA 500. Shares are divided into popular shares and those from 21 different countries.Those with a strong interest in cryptocurrency will be interested to know that the supported cryptocurrency pairs on Plus500 include ETH/BTC, BTC/USD, BCH/USD, LTC/USD, ETH/USD, NEO/USD, IOT/USD, XMR/USD, XRP/USD, and EOS/USD.As such, there is support for pairs that involve Bitcoin, Ethereum, Bitcoin Cash, Litecoin, NEO, Ripple, IOTA, Monero, and EOS.You can learn more about each instrument on the Plus500 platform by going to the Details tab for a given instrument while on the platform. Keep in mind that the listed details can change.This is where you will find such information as the minimum trading size for a given instrument, its trading hours, its leverage, and margin requirements.How Do You Trade with Plus500?To open a position on Plus500, go to the Trade screen on the platform. Select your chosen instrument and then click Buy/Sell. This will open a popup box that displays the position screen.Here, you can see the rate or price and select the size of the trade. This is also where you will see the value of the position as well as the margin required to open your trade.Here, you will be able to set Stop Orders for risk management. The rates are updated constantly based on market movements until you click the Buy/Sell button.Image from Plus500, For Example Purpose Only.To set a Trailing Stop order, go to the position screen of the Plus500 platform. From there, click on Advanced.You will see a box for Trailing Stop. Tick
it then set your chosen pips requirement for the stop to activate.Plus500 offers four types of Stop Orders, including Trailing Stop Orders, Guaranteed Stop Orders, Close at Loss Orders (Stop Loss Orders), and Close at Profit Orders (Stop Limit Orders).Image from Plus500, For Example Purpose Only.To close a position, go to the Open Positions tab or go to the main screen. From there, just select Close Position. This will give you a popup box that asks you to confirm or cancel the request.Alternatively, you can partially close a position via this popup box. If you cannot close a position, confirm that it is currently during the trading hours for the given instrument.It is also possible for instruments to be temporarily unavailable for trading if a market event restricts the price feed. These events can include extreme volatility, underlying market suspension, or illiquidity, among others.Image from Plus500, For Example Purpose Only.What Else Should You Know about Trading with Plus500?Traders should note that certain trading methods are prohibited according to the Plus500 user agreement, including hedging, an automated data entry system, and scalping, or trading that is considered insider trading or another type of market abuse.If you participate in prohibited trades, Plus500 has the right to void trades and close your account.It is also important to know that it is not possible to lose more money than you have in your account. Plus500 offers a Margin Call to avoid this issue. Margin Calls are when Plus500 closes any or all of your open positions if your equity drops below the requirement for a maintenance margin.You can prevent this from happening by monitoring your balance and always ensuring you have enough funds. You can also request notifications if your account equity is approaching the maintenance margin value to further avoid this issue.Margin Trading on Plus500Trades on Plus500 are done with margins, so it is important for traders to understand the margin calculations.Keep in mind that the margin requirements, both for initial and maintenance margin levels, vary for each financial instrument. Plus500 offers simple instructions for these calculations in its FAQ section.The initial margin is the opening position price times the trade size times the initial margin percentage. The maintenance margin is the opening position price times the trade size times the maintenance margin percentage.Plus500 Demo AccountsPlus500 does offer a demo account, which is fully risk-free to use, as you cannot lose any money while using it.Demo accounts are free, and you can select this type of account during registration. When the process prompts you to "Select Account Mode," choose "Demo Mode." The only difference that you will notice between a real money and demo account is that in the demo account, you do not actually trade with real money.Everything else, from the market conditions to platform setup, is identical.Image from Plus500, For Example Purpose Only.To help you get a feel for the platform and trading CFDs and forex, Plus500 will automatically reinstate the initial amount in your demo account if the balance drops lower than 200 EUR or its equivalent.There is also no time limit for the demo account, a feature that sets Plus500 apart from many competitors. Conveniently, it is possible to switch between your demo and real money accounts.This lets you hone your skills on more complicated trades or strategies in the demo account while investing real money in the real account. The option to switch between account types will appear on the app menu or on the main platform screen.Plus500 Account TypesPlus500 recommends that clients only open a single trading account and the company reserves the right to close any subsequently opened accounts.However, it does assess each case individually. If Plus500 allows for an additional trading account, clients cannot transfer funds between the accounts in question and they must operate independently.Note that with Plus500, you will only find individual trading accounts as corporate or company accounts are not offered.Plus500 Account VerificationTo allow for security and identification, clients of Plus500 must verify their accounts. This includes verification of name, residential address, date of birth, email address, phone number, and payment method.To verify your phone number, go to your Account page and click on "Verify Account." Next to "Verify your phone," select "Verify," enter your phone number without your country code, and click either "Call my phone" or "Send me an SMS." Your phone will receive a three-digit code that you should then enter into the screen on your account page.To verify your Plus500 account, you may need to provide documentation for both proof of identity, proof of address, and verification of your funding source. Proof of identity comes via a government-issued ID that contains an identity number, a photo, your full name, your date of birth, and the date of expiry.Your proof of address should display your full name and address. A utility company, financial institution, judicial authority, or government agency must issue it. The options include internet bills, TV services bills, phone bills, tax letters, gas or water bills, electricity bills, bank statements, credit card statements, and tax letters.To upload the documents, go to your Account page and select "Verify Account" or "Upload Documents." You can also do this via the mobile application.If at any point in the future you need to update the account details, you can do so by contacting Plus500. When you do so, note what information needs to be changed and the reason for the change. Plus500 will review your request and let you know if additional documentation is necessary.PLus500 Payment MethodsDepending on the type of payment method you use with Plus500, you may need to submit additional documentation to verify that the payment method in question is in your name.If you deposit by credit or debit card, you may need to upload a scan or photo of your card, a document from the bank, or your credit card statement. In the case of a bank transfer, you may need to upload a photo or scan of proof of payment or a bank statement. For Skrill and PayPal, Plus500 undertakes online verification within several business days or immediately.Plus500 DepositsIn most cases, Plus500 will cover any payment processing fees associated with deposits. There are rare situations when you may incur a fee associated with transferring money into or out of your Plus500 account, but those are not from Plus500; they are from your bank or payment issuer.Those situations include when you use an international credit card and the transaction is processed via a foreign acquirer, in the case of incoming or outgoing bank transfers, and in the case of forex conversions if you deposit a currency that the selected payment method does not support.The only deposit fees that Plus500 will charge you itself would be if you exceed the maximum monthly withdrawals.Plus500 FeesMost of the services from Plus500 come with no commissions or fees. There are zero fees from Plus500 associated with deposits, real-time forex quotes, live share CFD prices, opening or closing trades, rolling positions, or dynamic charts and graphs. Instead, the company makes its money from the bid and ask spreads.Even so, Plus500 can offer some of the tightest spreads within the industry, a qualification that is based on its own internal monitoring.You can view the Plus500 spreads yourself by logging into your account, searching for the instrument you are interested in, and clicking on the (i), which is the details icon. From there, scroll to the info section, and you will see the spread.In some cases, there may also be a few additional fees from Plus500, each of which depends on trading activity. There are fees for overnight funding, with the amount subtracted from or added to the account when you hold a position past a certain time.If you choose to use a guaranteed stop order to minimize risks, you get the guarantee that a position closes at your specified rate. In exchange, th
e spread is wider than it is with a typical order.Additionally, Plus500 charges an inactivity fee of up to $10 for accounts who do not log into the trading platform for at least three months.Economic CalendarAs expected from a broker, Plus500 offers an economic calendar on its website. You can view yesterday, today, tomorrow, this week, or a specific date range you prefer.The data on the economic calendar comes from Dow Jones. For each event, you will see the time, country/currency impacted, the title of the event, the related instruments, and the percentages for actual, forecast, and previous.At the top of the economic calendar, you can also switch the view to a corporate events calendar. This will show you the time and day of the event, as well as the name and quantities with sections for cash, fiscal, and dividends.Risk Management ToolsBecause trading CFDs and forex includes a high amount of risk, Plus500 offers a range of tools to help keep that risk to a minimum.The first of these is the ability to set a Close at Profit (Limit) or Close at Loss (Stop Loss) order. You can set these levels when opening new positions or editing existing ones. This type of risk management lets you set a rate at which point you will close your position automatically, protecting your profit or minimizing your loss for Close at Profit and Close at Loss orders, respectively.Keep in mind that this type of order does not guarantee that the position closes exactly at your specified price level. Slippage may occur if the market price experiences a sudden rise or fall, which would lead to your position closing at the next price that is available.This risk management feature is free of charge and locks in profits while limiting losses.Guaranteed stops are similar but place an absolute limit on the potential loss. Even in cases when the instrument price moves against you significantly, the position will automatically close at the price you specified, and it can never include slippage.Guaranteed stops are only offered for certain instruments. If it is, you will see a checkbox for a Guaranteed Stop after you select "Close at Loss." You cannot add a Guaranteed Stop to an existing order; instead, you must place it on a new pending/position order.You can also only activate or edit it when the given instrument is open for trading.There is not the option to remove an active Guaranteed Stop order, which is something you could do with a Close at Loss order. Guaranteed Stops come with an additional spread charge and this is nonrefundable but clearly displayed before you place the order.To successfully place the order, your Guaranteed Stop level must be a predefined distance from the instrument's current trading price. Although the spread for a Guaranteed Stop is larger, it limits your risk and lets you know your maximum loss ahead of time.Another risk management strategy from Plus500 is a Trailing Stop, which lets you lock in profits. Trailing Stops let your order stay open for as long as the instrument's price remains in your favor.The order automatically closes when the price changes direction and passes the number of pips that you specify. Essentially, a Trailing Stop makes it possible to place Close at Loss orders that automatically update as long as the market moves in your favor.The Close at Loss order gets activated when the market moves in an unfavorable direction. There is not a guarantee that using a Trailing Stop will close the position at the exact level of the Close at Loss due to slippage. This feature is also available free of charge.Alerts for TradersTo help traders minimize their losses and make trading decisions, Plus500 offers the ability to set up a range of alerts. Alerts are free and simple to set up, and you can use them on all devices.You set up alerts via the main trading screen by clicking on the alert icon, which is shaped like a bell. You can also view, remove, or edit your alerts via the Alerts tab that is on the application menu. To set up an alert, you start by selecting the alert icon next to the instrument you want an alert for.You then specify the details of the alert you want, including values, and will automatically get a notification in real-time when those conditions are met. Your alerts can be sent via push notifications, email, or SMS messages.Price alerts will inform you the moment that an instrument reaches the sell or buy price that you specified. Change percent alerts will notify you when the absolute price of an instrument changes (either positively or negatively) of a certain level.You can set these up to recur daily or monthly. Finally, Traders' Sentiments alerts will automatically trigger if the percentage of sellers or buyers (among Plus500 customers) hits a certain level.You set a percentage for buyers vs. sellers that you prefer. This last alert is unique and allows for a small element of social trading.Plus500 NotificationsIn addition to trading alerts, Plus500 also offers a range of notification options. Users can choose to receive these notifications via push, email, or SMS.Via the main platform, set up notifications by going to your Account and then clicking on Notifications. Via the application, go to Menu, then Price Alerts, and finally, Notifications. You can get notifications when your account equity approaches the maintenance margin value as a way to prevent a margin call.You can also set up notifications for each time you open or close a position. Just keep in mind that as these are only notifications; you must actually log into the account to perform any actions or to accurately monitor your accounts.Is Plus500 Safe?Plus500 takes extra measures to ensure that client funds are always protected. One of the most important steps toward reaching this goal is holding client funds on a segregated basis, as this follows the client money rules of the Financial Conduct Authority.Additionally, Plus500 UK Ltd relies on its own money for any hedging, never using client funds for this. Plus500 UK Ltd will not pass client money to hedging counter-parties or initiate speculative positions within the market. Plus500UK Ltd also has no exposure to sovereign or corporate debt and does not invest money that belongs to retail clients.Because Plus500 is regulated and authorized by the FCA, client funds are protected under the Financial Services Compensation Scheme (FSCS). This protection becomes useful in the unlikely event that Plus500 ceases trading or becomes insolvent. As clients from Plus500UK Ltd would have "investment" claims, the coverage from the FSCS would be £50,000 per person and per firm.Plus 500's Security and Privacy FeaturesThe team do not give out an extensive amount of information on their security protocols but do state that they employ a variety of methods to maintain the integrity of their platform, and these include the use of Secured Socket Layer (SSL) encryption.Due to the nature of the platform's services, Plus500 handles large amounts of sensitive data such as personal identification documents, and credit card and bank details, and all data submitted into the company's website or platforms is encrypted during the process of being transmitted which greatly hinders the possibility of client data being intercepted and misused by malicious actors.The login process is also further secured as Plus500 also provides authentication through Google and Facebook in addition to implementing 2-factor authentication (2FA). This involves users being prompted to confirm the ownership of their accounts by using a unique confirmation code that has been sent to their email, mobile phone, or phone application.The code expires after a few minutes, and requires the person logging into the account to have access to the linked email address or mobile phone which receives the verification code, this greatly reduces the possibility of user accounts being hacked and works in conjunction with standard user ID and password procedures.It's also worth noting that when using 2FA, users should make sure to back up and store their 2FA keys securely offline. In the event of losing access to a smart device or needing to r
eboot a phone, it will prove much easier to restore the original settings or app once the device is back in operation rather than to have to contact the broker and pass extensive identity checks.The process of transferring funds to and from the platform is also subject to various security mechanisms, and while depositing cash is generally quite straightforward, wire transfers can take up to five days to clear.Also users must head to the "Funds Management" section in their accounts, and click on "Deposit" and then select "Wire". From here, clicking on the "Send me Wire Details" tab will result in Plus500 emailing the client the wiring details directly.The email will contain all the necessary details for wiring funds to the platform's bank and also includes the minimum and maximum deposit amount requirements for wire transfer.When it comes to making withdrawals, in keeping with regulatory requirements, every customer is required to provide an official photo ID such as a passport, national identity card, or driver's license before being allowed to take out their funds.Finally, with regards to client funds, Plus500 stores all client funds in segregated bank accounts, does not invest the funds of retail clients, and instead, uses its own reserves for hedging.Finally, in the event that Plus500 needed to file for bankruptcy, the Financial Services Compensation Scheme (FSCS) in the UK would cover each client's losses up to the amount of £50,000.How Suitable is Plus500 for Beginners?As an industry leader in providing contracts for difference (CFDs) and leveraged trading, Plus500 naturally attracts a lot of attention and has over 2,000 instruments in its portfolio.These include cryptocurrencies, commodities, Forex, ETFs, options, indices, and shares, with all trading instruments on Plus500 being leveraged.As a result, the platform is not suitable for beginners as the practice of CFD trading is more advanced than traditional trading, and leveraged trades can result in greater losses than may have first been calculated.CFDs are derivative products and by nature, take or derive their value from the value of another asset or security.For example, a gold CFD will follow the price movements of gold, and if the price goes up, so does the CFD's value. CFD trading is essentially using contracts to "bet" on whether a financial asset will increase or decrease in value, and when trading in this way, you do not actually trade with the real underlying financial asset. This means that cryptocurrency CFD traders do not actually purchase the cryptos being traded, this can act as a positive or negative with coin ownership seen as being an important aspect of buying cryptocurrencies.Again, anyone wanting to make a bet on an increase in the price of Bitcoin can choose a BTC CFD, and when the price of Bitcoin increases by a particular percentage, the price of the BTC CFD will increase by the same percentage, with the gain being the price difference in Bitcoin, illustrating why CFDs are named Contract for Difference.While CFDs can appear to be exciting financial instruments, they are inherently risky and are best left to experienced traders. Beginners should avoid them as they involve large amounts of research, and expertise related to limiting leverage and choosing the correct trade positions. Once again, it's important to remember that CFDs are leveraged products and can result in significant losses.However, Plus500 incorporates a range of features that may appeal to more experienced traders and these include a proprietary trading platform which allows traders to operate in multiple markets from the same screen while also providing technical analysis software and real time quotes for all of its products.The trading platform can be accessed as a web based version as well as a downloadable desktop version, and the mobile app versions for iOS, and Android smartphones allows users to log into their accounts while on the move.In addition, the platform is available in 32 languages with 24/7 email support and live chat functionality. However, there is no telephone support, which can prove problematic for anyone whose internet service goes down or computer crashes while trading, and needs to be walked through a specific problem.Plus500 also incorporates a range of alerts and notifications, with email, SMS and push notifications all available, and users can set up alerts based upon price changes and buyer/seller sentiment changes.Transparent portfolio and fee reports are also provided which clearly state the overnight fees charged, as well as your current portfolio status.Alongside this, the platform's charting tools and economic calendar are useful; however, Plus500 lacks any real variety of research tools and there are no analyst recommendations or fundamental data that allow users to keep an eye on promising assets and conduct more in depth research.There is also no market news or daily technical analysis, and the platform also places little emphasis on providing educational resources for its clients. There is a complete lack of trading articles, blog posts explaining key markets, training videos, or supplementary resources anywhere on the website.This highlights the fact that the service offered by Plus500 is aimed at more advanced traders who already know how to source good information and/or have developed a skill set that does not require any significant changes.Having said that, the demo account can be opened for free, has no time limit and can be used to practise and fine tune a variety of trading strategies.This  is valuable as trading on margin is a high risk activity and does not suit all types of traders, with operating on leverage accentuating the possible outcomes.Anyone who is still unsure of their trading capabilities should spend a considerable amount of time learning about CFD trading and testing out strategies before moving on to open a live account.Plus500 Customer SupportIn most of the jurisdictions where you can use Plus500, the platform offers 24/7 support via email and chat.Most questions will be answered via the FAQ section, which has a search bar and categories for Account Verification Process, Deposits, Fees & Charges, Financial Instruments, Opening an Account, Regulators, Submitting Financial Documents, Trading, and Withdrawals. Many of the FAQ answers also include videos to show you the platform.If you do not find the solution to your issue on that page, go to the left side of the FAQ page below the categories.Here, you will see a button for emailing customer support and a button to start the online chat. You can get to the FAQ page in the first place via the Company tab on the main navigation bar or by clicking the floating button on the bottom right corner of the page that says "24/7 Support."ConclusionPlus500 is a regulated broker with offices in London and more than 2,000 instruments available for trading. You can trade via Plus500 via your web browser or via its mobile application. This broker focuses on CFDs and forex, offering cryptocurrencies, indices, commodities, forex, shares, options, and ETFs.The platform is well-designed and fairly straightforward to use and includes 24/7 customer support. It is available in a long list of countries and in 30 languages, helping Plus500 appeal to a range of traders.It should be noted that CFD trading, especially using leverage is not something for beginners. You should have a strong knowledge foundation of how the markets work and carry out thorough research before beginning. We recommend you take advantage of the demo account first which will give you $40,000 of play money to test the system.The fact that Plus500UK Ltd is regulated by the FCA is a huge plus and it will give you peace of mind that this trading platform operates correctly within the laws of the United Kingdom. The Plus500 Ltd company is also listed on the London Stock Exchange, which again should go towards reassuring you that this is a large a legitimate company to deal with.Visit Plus500Please Note: 80.6% of retail investor accounts lose money when trading CFDs with this provider. You sho
uld consider whether you can afford to take the high risk of losing your money Plus500 Pros Regulated BrokerNo FeesGood Trading PlatformRange of MarketsDemo Accounts Cons Dont Own the Traded AssetsNot for Beginners 17,127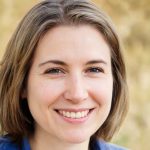 I have been writing about Bitcoin and other digital currencies for the past two years. I have a strong understanding of the technology behind these assets and how they work. I am also well-versed in the regulatory landscape surrounding them. I have published articles on a variety of topics related to cryptocurrencies, including their price movements, major announcements, and new developments in the space. I have also interviewed some of the leading figures in the industry.