Cryptocurrencies have gained significant popularity in recent years, revolutionizing the way we transact and store value online. However, this rise in popularity has also attracted the attention of malicious actors seeking to exploit unsuspecting individuals through phishing and social engineering attacks. In this article, we will explore the threats posed by these attacks and discuss effective strategies to protect yourself and your crypto assets.
Understanding Phishing and Social Engineering Attacks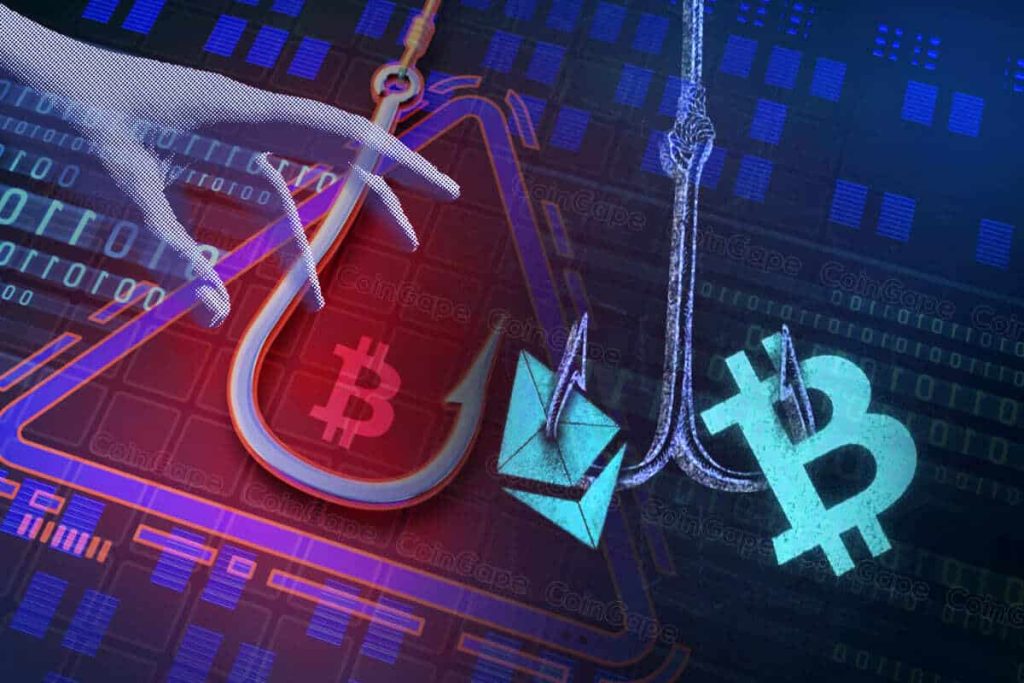 Phishing is a fraudulent practice where attackers disguise themselves as trustworthy entities to trick individuals into revealing sensitive information such as login credentials or financial details. On the other hand, social engineering attacks involve manipulating human psychology to gain unauthorized access to personal or financial information. Both these techniques are commonly used by cybercriminals to target cryptocurrency users.
Common Techniques Used in Phishing and Social Engineering Attacks
Email Phishing: Attackers send deceptive emails that appear to be from legitimate organizations, urging recipients to click on malicious links or provide confidential information.
Smishing: Similar to email phishing, smishing involves sending fraudulent text messages to deceive individuals into revealing sensitive information.
Vishing: Vishing refers to voice-based phishing attacks, where scammers make phone calls impersonating trustworthy organizations to extract confidential information from victims.
Spear Phishing: This targeted form of phishing involves personalized attacks where attackers gather specific information about individuals or organizations to make their attempts appear more legitimate.
The Impact of Phishing and Social Engineering Attacks in the Crypto World
Phishing and social engineering attacks can have severe consequences for cryptocurrency users:
Loss of Funds: Attackers may gain unauthorized access to crypto wallets, resulting in the loss of funds stored in these wallets.
Theft of Personal Information: Phishing attacks can lead to the theft of personal information, including login credentials and private keys, which can then be used to compromise crypto accounts.
Compromised Crypto Wallets: Once attackers gain control over a user's wallet, they can freely transfer or sell the crypto assets stored in it, leading to substantial financial losses.
Best Practices for Protecting Against Phishing and Social Engineering Attacks
To safeguard against these threats, it is crucial to follow these best practices:
Strengthening Passwords: Use strong, unique passwords for all your cryptocurrency-related accounts and consider using a password manager to securely store and manage them.
Enabling Two-Factor Authentication: Activate two-factor authentication (2FA) whenever possible. This adds an extra layer of security by requiring a second verification step, such as a unique code sent to your mobile device.
Verifying Website Authenticity: Before entering any sensitive information or accessing your crypto accounts, double-check the website's URL and ensure it is legitimate. Look for HTTPS encryption and other security indicators.
Educating Yourself and Your Team: Stay informed about the latest phishing and social engineering techniques. Educate yourself and your team members about potential threats, warning signs, and safe practices to avoid falling victim to these attacks.
Using Security Tools to Safeguard Against Phishing and Social Engineering Attacks
Several security tools can assist in protecting against phishing and social engineering attacks:
Anti-phishing Software: Utilize anti-phishing software that can detect and block fraudulent websites, emails, and other forms of phishing attempts.
Email Filters and Spam Blockers: Enable robust email filters and spam blockers to prevent phishing emails from reaching your inbox.
Web Browser Security Extensions: Install reputable web browser extensions that provide additional security layers by blocking known phishing websites and displaying warnings when you encounter suspicious links.
Tips for Spotting Phishing and Social Engineering Attacks
Being able to identify potential phishing and social engineering attacks is crucial in protecting your crypto assets. Here are some tips to help you spot these threats:
Analyzing Email Senders: Check the email sender's address and verify its legitimacy. Be cautious if the sender's email domain seems unfamiliar or misspelled.
Checking for Suspicious URLs: Hover your mouse over links in emails or messages to view the actual URL. Look for any discrepancies or misspellings that may indicate a phishing attempt.
Being Cautious with Unsolicited Requests: Be wary of unsolicited requests for personal or financial information, especially if they come from unknown sources. Legitimate organizations typically do not request sensitive information via email or text messages.
Reporting and Responding to Phishing and Social Engineering Attacks
If you suspect you have fallen victim to a phishing or social engineering attack, take the following steps:
Report Incidents to Relevant Authorities: Notify the appropriate authorities, such as your local law enforcement agency, the Anti-Phishing Working Group (APWG), or the Federal Trade Commission (FTC).
Take Immediate Action to Secure Your Accounts: Change your passwords for all affected accounts and enable 2FA where available. Monitor your accounts for any suspicious activities and report them promptly.
Protecting Your Mobile Devices
Mobile devices are a common target for phishing and social engineering attacks. Here are some tips to protect your mobile devices:
Keep Your Operating System and Apps Updated: Regularly update your device's operating system and applications to ensure you have the latest security patches and bug fixes.
Download Apps from Trusted Sources: Only download apps from reputable sources such as official app stores. Be cautious of third-party app stores or suspicious links that may contain malicious apps.
Be Wary of Unsolicited Messages or Calls: Do not click on links or respond to messages or calls from unknown sources. Attackers often use these channels to deceive users into revealing sensitive information.
Implementing Email Authentication Protocols
Email authentication protocols, such as SPF (Sender Policy Framework), DKIM (DomainKeys Identified Mail), and DMARC (Domain-based Message Authentication, Reporting, and Conformance), help verify the authenticity of emails. Implementing these protocols can significantly reduce the risk of email-based phishing attacks.
Conducting Regular Security Audits
Performing periodic security audits of your crypto accounts and systems is crucial for identifying vulnerabilities and addressing them promptly. Consider engaging a professional cybersecurity firm to conduct a comprehensive audit and provide recommendations for improving your security posture.
Encouraging a Security-Conscious Culture
Promoting a security-conscious culture within your organization or among your peers can greatly enhance protection against phishing and social engineering attacks. Conduct security awareness training sessions, share best practices, and encourage open communication about potential threats and incidents.
Utilizing Hardware Wallets
Hardware wallets offer an additional layer of security for storing your cryptocurrencies. These physical devices store your private keys offline, making it extremely difficult for attackers to gain unauthorized access to your funds. Consider investing in a reputable hardware wallet to safeguard your crypto assets.
Staying Informed about Latest Threats and Security Measures
The landscape of phishing and social engineering attacks is constantly evolving. Stay updated on the latest trends, techniques, and security measures through reliable sources such as security blogs, industry publications, and official announcements from cryptocurrency platforms.
Securely Managing Crypto Wallets
Properly managing your crypto wallets is crucial to protect against phishing and social engineering attacks. Consider the following measures:
Use Hardware Wallets: Hardware wallets provide an offline, secure storage solution for your crypto assets. They keep your private keys isolated from internet-connected devices, minimizing the risk of unauthorized access.
Keep Wallet Software Updated: Ensure that you are using the latest version of your wallet software, as updates often include important security enhancements and bug fixes.
Backup Your Wallet: Regularly create backups of your wallet's private keys or recovery phrases and store them securely in offline or encrypted storage. This ensures you can recover your funds if your device is lost, stolen, or compromised.
Exercising Caution on Social Media
Social media platforms can be a breeding ground for phishing attempts and social engineering attacks. Follow these guidelines to stay safe:
Be Mindful of Sharing Personal Information: Avoid posting sensitive information such as wallet addresses, transaction details, or personal identification documents on social media platforms.
Beware of Impersonation: Verify the authenticity of accounts or profiles claiming to represent cryptocurrency projects, exchanges, or influential individuals. Attackers may impersonate legitimate entities to gain your trust and deceive you into revealing sensitive information.
Exercise Caution with Direct Messages: Be cautious when engaging in direct messages with individuals or organizations on social media. Avoid sharing personal or financial information in these conversations.
Multi-Factor Authentication (MFA) for Crypto Exchanges
When using cryptocurrency exchanges, enabling multi-factor authentication adds an extra layer of security. Follow these steps:
Enable 2FA: Most reputable exchanges offer two-factor authentication (2FA). Activate this feature and link it to an authenticator app, such as Google Authenticator, for enhanced security.
Consider Hardware Security Keys: Some exchanges support hardware security keys, such as YubiKey or Ledger Nano S, which provide an additional layer of protection against unauthorized access.
Conducting Regular Phishing Simulations
Regular phishing simulations can help train yourself and your team to identify and respond to phishing attacks effectively. Simulated phishing campaigns allow you to assess the susceptibility of individuals and address any knowledge gaps through targeted training and education.
Continuous Monitoring and Incident Response
Implementing robust monitoring and incident response protocols is crucial for detecting and responding to phishing and social engineering attacks. Consider the following measures:
Implement Intrusion Detection Systems (IDS): IDS can monitor network traffic and identify suspicious activities, helping to detect potential phishing attempts or compromised systems.
Establish an Incident Response Plan: Develop an incident response plan that outlines the steps to be taken in case of a security incident. This ensures a prompt and effective response, minimizing the impact of an attack.
Conclusion
Protecting yourself against phishing and social engineering attacks is of utmost importance in the crypto world. By understanding the techniques used by attackers, implementing best practices, utilizing security tools, and staying vigilant, you can significantly reduce the risk of falling victim to these threats. Safeguarding your crypto assets and personal information ensures a safer and more secure experience in the exciting world of cryptocurrencies.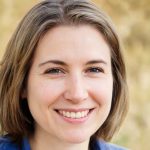 I have been writing about Bitcoin and other digital currencies for the past two years. I have a strong understanding of the technology behind these assets and how they work. I am also well-versed in the regulatory landscape surrounding them. I have published articles on a variety of topics related to cryptocurrencies, including their price movements, major announcements, and new developments in the space. I have also interviewed some of the leading figures in the industry.