Miami, June 29, 2023 — Hash House, the trailblazer in mining technology and design, has been announced as the title sponsor for Mining Disrupt 2023, the globe's leading event for blockchain and cryptocurrency mining innovations.
In line with its tagline "Reinvent Mining," Hash House plans to transform the mining experience by demonstrating its innovative approach to sourcing and design. The company will spotlight its selection of enterprise-grade products, including UL Cables, OEM PSUs for Bitmain / MicroBT (Whatsminer), and custom-designed PDUs for HPC. Each product is designed to disrupt traditional supply chains, thereby driving the new age of digital asset mining.
Spanning over three days, from July 25th to 27th in Miami, Florida, Mining Disrupt 2023 will become the world's focal point of blockchain and mining technology. The event will bring together leading minds and eager enthusiasts from the industry, offering an unmatched platform for collaboration, learning, and unveiling of game-changing technologies.
Through its customer-centric approach, Hash House has weathered bear and bull markets, reinforcing its reputation as a steadfast provider of mining solutions. The company's presence at Mining Disrupt 2023 will undoubtedly offer invaluable insights and tools to attendees eager to stay at the forefront of the evolving blockchain technology landscape.
To learn more about Hash House's groundbreaking products and services, please visit www.hashhouse.com. 
About Hash House:
Hash House is an industry pioneer in advanced mining equipment and solutions, pushing the boundaries of traditional supply chains and bolstering the capabilities of digital asset miners. With its blend of deep expertise, a commitment to innovation, and customer-focused solutions, Hash House stands as a beacon of resilience in the ever-changing market conditions, shaping the future of the mining landscape. 
Source: Mining Disrupt Press (https://miningdisrupt.com/) 
Media Contact:
Website: http://hashhouse.tech/ 
Email: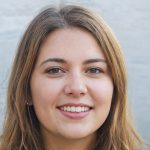 I'm a highly experienced and successful crypto author with a proven track record in the industry. I have worked with some of the biggest names in the space and have been involved in many groundbreaking projects. I am a thought leader and an innovator, always looking for new ways to add value to the ecosystem. I am passionate about educating others, and I believe that blockchain technology has the potential to change the world for the better. If you're looking for someone who can help you navigate this exciting new world, then I'm your perfect partner.