New York, May 14, 2022 (Name) – –  On May 5, 2022, Spume, an emerging NFT platform, plans on launching the ICO of its native token $SPUME on the KuCoin cryptocurrency market in the coming weeks, making it available to the public.
Spume, the world's largest decentralized NFT platform, and a holder-owned marketplace is working to ensure that NFT creators are rewarded for their work.The removal of intermediaries by tokenizing physical assets like real estate and using blockchain smart contracts instead of title companies, mortgage brokers etc., is beneficial to sellers since they will retain a larger portion of their profit with the removal of all those fees. That is the premise around which Spume was created – With the removal of intermediaries, Spume's platform users can navigate, own and sell their NFTs more freely. 
Recently, Jake Paul, a social media personality, professional boxer, and brother of YouTube star Logan Paul, was tapped to be the face of this emerging platform, and he has agreed to promote and create potential NFT content for a six-month period. With this establishment, Spume gets an edge over its competitors because Jake Paul is well-versed in crypto and has 30 million followers on social media. 
Spume aims to make everything tokenized and tradable from artwork to real estate on its marketplace. Since all revenue generated will be returned to token holders, this will help the platform's developers and investors to grow their ventures significantly. In a highly competitive industry, Spume set out to establish itself  in the industry through this strategy.  
While talking about Spume's future the founder and CEO Beauregard Moody, said, " Everyone is a creator; the key is to provide them with the resources they require to succeed. As the use of blockchain grows and many businesses get on board, our brand aims to assist everyone in finding their path. We want to develop a robust community that helps people monetize their hobbies while also changing the NFT environment for the better.". 
Spume's participation in technology provides an advantage, as it offers the team the chance to seamlessly blend social proof with Web 3.0 materials. Spume is creating a social NFT marketplace that will disrupt the way established enterprises do business and foster a strong online community of NFT enthusiasts. As part of their journey, Spume members can participate in decision-making and other activities.
About Spume
Spume is a community governed, holder owned NFT marketplace that facilitates the non-fungible tokenization of physical and digital assets and removes brokers, banks, and other centralized authorities from unjustifiably taxing the transactions and property of individuals.
Company Information
Website: https://spume.io 
Whitepaper: https://spume.io/wp-content/uploads/2022/01/spume-white-paper.pdf 
Email: team@spume.io 
Twitter: https://twitter.com/spumeio 
Discord: https://discord.gg/drsUncjXJr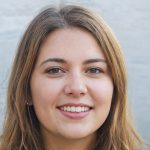 I'm a highly experienced and successful crypto author with a proven track record in the industry. I have worked with some of the biggest names in the space and have been involved in many groundbreaking projects. I am a thought leader and an innovator, always looking for new ways to add value to the ecosystem. I am passionate about educating others, and I believe that blockchain technology has the potential to change the world for the better. If you're looking for someone who can help you navigate this exciting new world, then I'm your perfect partner.