The Bittaxi project, which is a cab app with cryptocurrency payment capabilities, announced the listing of its $Bittaxi token, powered by Binance Smart Chain, on multiple DEXs, in the first quarter of 2022.
Bittaxi is a project designed to allow users to pay for cab services with cryptocurrency, via a mobile app on Android/IOS and a browser-based version.
The purpose of the project Bittaxi developers call the creation of a simple and convenient payment system using cryptocurrencies, with the possibility of scaling.
The platform is powered by the $Bittaxi native token, based on Binance Smart Chain. Thanks to the Bittaxi token, users will be able to pay for cabs with cryptocurrencies they own.
Total Supply: $1,000,000,000 $Bittaxi
Token Address: 0x01fedad5e7bfe9de4f5c4a1ac9dd8cec2c623d32
400,000,000 $Bittaxi blocked
You can purchase this token by following this link – https://launchpad.bittaxi.co
$Bittaxi has been listed on Coinmarketcap, and in the near future the developers will announce three platforms where this token will also be placed. One of these platforms will be the Dex-Trade exchange – https://dex-trade.com/ieo/bttxt. Listings are planned for the first quarter of 2022.
If you are interested in this project, you can learn more about it on the official resources:
Website: https://bittaxi.co/
Youtube: https://www.youtube.com/watch?v=10IC5aIZ9dU
Telegram: https://t.me/bittaxitoken
Article on Lemonde https://www.lemonde.fr/economie/article/2022/01/05/en-turquie-la-ruee-vers-l-or-des-cryptomonnaies_6108275_3234.html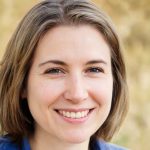 I have been writing about Bitcoin and other digital currencies for the past two years. I have a strong understanding of the technology behind these assets and how they work. I am also well-versed in the regulatory landscape surrounding them. I have published articles on a variety of topics related to cryptocurrencies, including their price movements, major announcements, and new developments in the space. I have also interviewed some of the leading figures in the industry.