In the spirit of Christmas, Santa might come bearing gifts early with the upcoming presale of the CNY token.
December 21, 2021– The CNY token, or Christmas and New Year token, is a multi-purpose utility token designed to reward cryptocurrency users. The CNY token is based on the Christmas theme, and CNY intends to reward holders through various giveaways and airdrop opportunities. CNY is a DeFi ecosystem that incorporates Gamefi and NFT technology, allowing CNY holders to take advantage of incredible opportunities. Santaland games, Santaswap DEX, and other services are part of the CNY ecosystem.
In addition, CNY intends to issue Santa NFTs to reward its holders and expand the use-case of the CNY token. There are also staking pools with high APYs in the CNY ecosystem to incentivize users and reduce sell pressure. The CNY team would conduct multiple smart contract audits to assuage investors' concerns about safety and security. CNY would also like to enter the GameFi industry by developing various play-to-earn games on the Ethereum and Binance Smart Chains. The only requirement for participation is CNY tokens. CNY also intends to launch a DEX modeled after Uniswap, with several built-in reward systems to benefit users.
The total supply of the CNY token is one billion, with 400 million set aside for presale, 200 million for liquidity, and 100 million set aside for bounty/rewards. Furthermore, the CNY team intends to list the CNY token on multiple exchanges, including Hotbit, Kucoin, and MXC. As a result, CNY tokens become easily accessible to users and tradable for fiat on these exchanges at any time.
CNY intends to list on reputable cryptocurrency ranking websites such as Coinmarketcap and Coingecko in the not-too-distant future. CNY tokens appear to be promising, with a lot of utility for holders and appear to be the ideal Christmas gift for cryptocurrency enthusiasts.
Please contact them via the following channel if you want to learn more about this project:
Website: https://www.cnytoken.io/
Telegram: https://t.me/Cnytokenofficial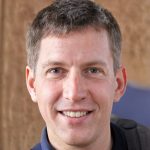 I have been working in the financial industry for over 10 years and have been writing about Cryptocurrency for the past 5 years. My work has been featured in major publications such as The Wall Street Journal, Forbes, and Business Insider. I'm a regular contributor to CoinDesk and have also been a guest on numerous podcasts and webinars. I'm a thought leader in the space and my insights into the market are highly sought after by both media and investors alike.