Bitcoin is a digital currency that operates independently of a central authority or financial institution. It was invented in 2008 by an unknown person or group of people using the pseudonym "Satoshi Nakamoto." In this article, we will delve into the history of Bitcoin and explore its early days.
The Origins of Bitcoin
The origins of Bitcoin can be traced back to a paper published in 2008 by Satoshi Nakamoto titled "Bitcoin: A Peer-to-Peer Electronic Cash System." The paper described a decentralized digital currency system that would allow people to send and receive payments without the need for a central authority.
The first Bitcoin transaction took place on January 12, 2009, when Satoshi Nakamoto sent 10 Bitcoins to Hal Finney, a software developer and early Bitcoin adopter. This marked the beginning of the Bitcoin network and the first-ever Bitcoin transaction.
Early Days of Bitcoin
In its early days, Bitcoin was mostly used by tech enthusiasts and those interested in cryptography. The first major use case for Bitcoin was the purchase of pizza by Laszlo Hanyecz, who paid 10,000 Bitcoins for two Papa John's pizzas in 2010.
In 2011, the first Bitcoin exchanges were launched, including Mt. Gox, which would go on to become the largest Bitcoin exchange in the world before its collapse in 2014. These exchanges made it easier for people to buy and sell Bitcoins, and the price of Bitcoin began to rise as more people became interested in it.
Bitcoin's Popularity and Controversies
Bitcoin's popularity continued to grow, and by 2013, it was being used for a variety of purposes, including online gambling, donations, and e-commerce. The value of Bitcoin also skyrocketed, reaching an all-time high of nearly $20,000 in December 2017.
However, Bitcoin has not been without its controversies. One of the biggest concerns is its association with illegal activities, such as drug trafficking and money laundering. The anonymous nature of Bitcoin transactions makes it difficult to trace the source of funds, which has led to increased scrutiny from law enforcement agencies.
Another concern is the volatility of Bitcoin's value. The price of Bitcoin can fluctuate wildly, which has led some critics to question its suitability as a currency. Others argue that Bitcoin's volatility is a result of its relative infancy and that it will stabilize as it becomes more widely adopted.
Bitcoin Today
Today, Bitcoin is more widely accepted than ever before. Many online retailers and businesses now accept Bitcoin as a payment method, and there are even Bitcoin ATMs in some cities. Bitcoin has also inspired the creation of many other cryptocurrencies, including Ethereum, Litecoin, and Bitcoin Cash.
Despite its controversies and volatility, Bitcoin has continued to grow in popularity and has sparked a new era of innovation in the world of finance. Its decentralized and transparent nature has the potential to disrupt traditional financial systems and empower individuals with greater control over their money.
The Growth of Bitcoin
After its early days, Bitcoin experienced significant growth and attracted the attention of investors, entrepreneurs, and everyday users. In 2012, the Bitcoin Foundation was established to promote and support Bitcoin's development and adoption. By 2013, the number of merchants accepting Bitcoin had surpassed 10,000, and the market capitalization of Bitcoin had reached $1 billion.
In 2017, Bitcoin experienced a dramatic rise in value, reaching an all-time high of almost $20,000 in December of that year. This surge in value sparked a wave of media attention and a flood of new users and investors into the cryptocurrency market.
Bitcoin's Controversies and Criticisms
Despite its popularity and growth, Bitcoin has faced many controversies and criticisms. One of the most notable controversies was the collapse of Mt. Gox, one of the largest Bitcoin exchanges, in 2014. The collapse resulted in the loss of over 850,000 Bitcoins, worth around $450 million at the time. The incident highlighted the risks associated with holding and trading cryptocurrencies.
Bitcoin has also been criticized for its association with illegal activities, such as the purchase of drugs on the dark web. While it is true that Bitcoin has been used for illegal purposes, it is important to note that traditional currencies are also used for illegal activities. Moreover, Bitcoin's transparency and traceability actually make it easier to detect and prevent criminal activity than cash or other anonymous payment methods.
Another criticism of Bitcoin is its environmental impact. The process of mining Bitcoin requires vast amounts of energy, which can have a significant carbon footprint. However, many advocates argue that the energy consumption of Bitcoin mining is not significantly different from that of traditional financial systems, and that the development of renewable energy sources will help to mitigate its environmental impact.
The Future of Bitcoin
The future of Bitcoin is uncertain, but it is clear that it has already had a significant impact on the world of finance and technology. Many experts believe that Bitcoin and other cryptocurrencies will continue to grow in popularity and adoption, and that they have the potential to disrupt traditional financial systems.
However, there are also challenges and obstacles that Bitcoin will need to overcome in order to reach its full potential. These include regulatory hurdles, technological limitations, and user adoption.
Conclusion
Bitcoin's history is a story of innovation, controversy, and growth. While it has faced many challenges and criticisms, it has also inspired a wave of innovation and disruption in the world of finance. As Bitcoin and other cryptocurrencies continue to evolve and develop, they will likely have an even greater impact on the world in the years to come.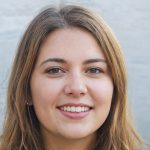 I'm a highly experienced and successful crypto author with a proven track record in the industry. I have worked with some of the biggest names in the space and have been involved in many groundbreaking projects. I am a thought leader and an innovator, always looking for new ways to add value to the ecosystem. I am passionate about educating others, and I believe that blockchain technology has the potential to change the world for the better. If you're looking for someone who can help you navigate this exciting new world, then I'm your perfect partner.