Non-Fungible Tokens, or NFTs, have taken the art world and the internet by storm. From digital art pieces selling for millions of dollars to tweets being auctioned off, NFTs have created a new market for buying and selling unique digital assets. But why are people so interested in NFTs? In this article, we'll explore the psychology behind the NFT craze and what motivates people to buy and collect these digital assets.
The Scarcity Effect
One of the primary drivers of the NFT craze is the scarcity effect. NFTs are unique digital assets that cannot be replicated or duplicated, which gives them a sense of exclusivity and rarity. This is similar to how people are drawn to limited edition items or rare collectibles, as owning something that is rare or unique can give people a sense of pride and status.
The Desire for Ownership
Another factor that motivates people to buy NFTs is the desire for ownership. NFTs provide a way for people to own a piece of digital art or content in a way that was not previously possible. For example, someone who purchases an NFT of a digital art piece is not just buying a copy of the artwork, but is buying ownership of the original digital file itself. This can give people a sense of ownership and control over something that is intangible, which can be very appealing.
The Emotional Connection
NFTs also appeal to people on an emotional level. Just like how people form emotional connections with physical objects like family heirlooms or mementos, people can form emotional connections with digital content as well. For example, someone may purchase an NFT of a beloved meme or social media post because it holds a special meaning or memory for them.
The Investment Potential
Another factor that drives the NFT craze is the potential for investment. Some NFTs have sold for millions of dollars, which has led many people to see them as a potential investment opportunity. However, it's important to note that the value of NFTs can be highly volatile and unpredictable, so investing in them should be approached with caution.
The Social Influence
Finally, social influence plays a role in the popularity of NFTs. As more and more people buy and collect NFTs, it becomes a trend and a topic of conversation. People may be motivated to purchase NFTs simply because they see others doing it, or because they want to be part of a community of like-minded individuals.
The Role of Blockchain in NFTs
NFTs are built on blockchain technology, which provides a transparent and secure way to verify ownership and authenticity of digital assets. Blockchain allows for a decentralized, peer-to-peer network that can facilitate the buying and selling of NFTs without the need for intermediaries or third-party verification.
The Impact of NFTs on the Art World
NFTs have disrupted the traditional art world by providing a new platform for artists to showcase and sell their digital creations. This has opened up new opportunities for artists who may not have had access to the traditional art market, and has created a new avenue for collectors to acquire and own unique digital artworks.
The Ethics of NFTs
Some critics of NFTs argue that they contribute to the commodification of art and culture, and that they are environmentally unsustainable due to the energy consumption required for blockchain transactions. It's important to consider the ethical implications of NFTs and to ensure that they are being used in a responsible and sustainable way.
The Future of NFTs
As NFTs continue to gain popularity and acceptance, it's likely that we will see new use cases and applications emerge. NFTs have the potential to revolutionize the way we think about digital ownership and property rights, and may even pave the way for new business models and revenue streams.
The Role of Identity and Authenticity
NFTs provide a way to verify the authenticity of digital assets and establish ownership, which is particularly important in the context of the internet, where content can be easily copied and distributed. Additionally, NFTs can help to establish an identity for creators and collectors in the digital space, as ownership of an NFT provides a unique digital signature that can be used to identify and authenticate individuals.
The Role of Community
NFTs have also created a new sense of community among collectors and creators, as ownership of an NFT can signify membership in a particular group or community. This can be seen in the rise of NFT marketplaces and social platforms, which provide a space for like-minded individuals to connect, share, and trade NFTs.
The Role of Creativity and Innovation
NFTs have opened up new avenues for creativity and innovation in the digital realm. By providing a way to monetize digital content, NFTs have given artists and creators a new incentive to experiment with new forms of expression and explore the boundaries of the digital medium. Additionally, NFTs have created new opportunities for collaborations and partnerships between artists, collectors, and technologists, leading to new and exciting projects and initiatives.
The Role of Accessibility and Inclusion
One potential benefit of NFTs is their ability to increase accessibility and inclusion in the art world. By providing a new platform for artists to showcase their work, NFTs may help to level the playing field for underrepresented and marginalized artists who may not have had access to traditional art marketplaces. Additionally, the ability to buy and sell fractionalized ownership of NFTs may allow for broader participation and ownership among a wider range of individuals.
Conclusion
The psychology behind the NFT craze is complex and multifaceted. From the scarcity effect to the desire for ownership and emotional connections, there are many factors that motivate people to buy and collect NFTs. Whether you see them as a new frontier for digital ownership or a passing fad, it's clear that NFTs are here to stay, at least for the time being.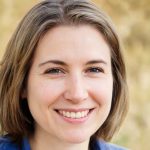 I have been writing about Bitcoin and other digital currencies for the past two years. I have a strong understanding of the technology behind these assets and how they work. I am also well-versed in the regulatory landscape surrounding them. I have published articles on a variety of topics related to cryptocurrencies, including their price movements, major announcements, and new developments in the space. I have also interviewed some of the leading figures in the industry.