(Canada, Toronto) Topcredit Int leads the fintech industry with its diverse business model, impressive performance, and profit-driven approach. Over the past three years, it has provided safe and convenient asset management services to 1.2 million users. The exchange positions itself as a secure, convenient, and efficient asset management tool.
Established in June 2020 and based in Hong Kong, Topcredit Int's team comes from the traditional finance industry, understanding users' needs for asset management. As a next-generation one-stop asset management platform, Topcredit Int offers a wide range of financial product choices, catering to investors' flexible allocation needs.
To protect user privacy and security, Topcredit Int emphasizes privacy protection and incorporates an AI-driven innovative risk control system. The team brings together financial and quantitative technology experts, launching secure and high-yield wealth management products. With rapid development, Topcredit Int has already surpassed $2 billion in asset management scale within just six months of its online presence.
Topcredit Int is regulated by MSB from US and Canada, and holds licenses 1, 4, and 9 from Hong Kong, ensuring the security of investors' funds. In the future, Topcredit Int will leverage the UAE Free Trade Zone as a pivot for its international strategy, deepening user understanding of the exchange and its unique value proposition.
For more information about Topcredit Int:
Website:https://www.tope.com/
Twitter:https://twitter.com/TopcreditEx
Telegram:https://t.me/Topcredit_Int_GroupEN
Medium:https://medium.com/@Topcredit_International
Media contact:
Jerry Lucas
Mail: support@tope.com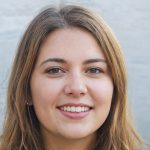 I'm a highly experienced and successful crypto author with a proven track record in the industry. I have worked with some of the biggest names in the space and have been involved in many groundbreaking projects. I am a thought leader and an innovator, always looking for new ways to add value to the ecosystem. I am passionate about educating others, and I believe that blockchain technology has the potential to change the world for the better. If you're looking for someone who can help you navigate this exciting new world, then I'm your perfect partner.