Whether you're a blockchain enthusiast or an NFT novice, you probably know how valuable an NFT can be. Some of the most popular are selling for millions of dollars, and even smaller ones can fetch a considerable price. So what does a project make or break in the current NFT space?
Nowadays, the NFT space is much different place than it was roughly a year ago with volumes being down by 93%. One of they key aspects which potential investors look at in new collection is how "hype" / "trending" a project is.
The latest buzz going around on Twitter is about The Americans NFT. They are a great example of what the current NFT investor is looking for. The project is received over ten's of thousands of followers in just a few hours after making its Twitter debut. The collection got picked up by the likes of Mo Vlogs (YouTube sensation with over 10million followers) and NFT educator Kevin Susanto (220.000 followers).
The Americans NFT are providing potential investors a compelling opportunity in which they provide a FREE mint with a number of utilities such airdropping their native token $TheAmericansToken, creating their own Senate DAO with shared revenue and creating "State" land.
The exact details of those utilities are yet to be fully explained by the creators which also rumoured by the creators of a large "blue-chip" collection.
In the current times where there is economic uncertainty and fear in the NFT market, it is great to see a collection bursting out the negative connotation and bring excitement to the space.
The Americans NFT are scheduled to launch 15th of July at 1pm EST. You can follow them Twitter to find out more details.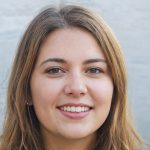 I'm a highly experienced and successful crypto author with a proven track record in the industry. I have worked with some of the biggest names in the space and have been involved in many groundbreaking projects. I am a thought leader and an innovator, always looking for new ways to add value to the ecosystem. I am passionate about educating others, and I believe that blockchain technology has the potential to change the world for the better. If you're looking for someone who can help you navigate this exciting new world, then I'm your perfect partner.