WhiteBIT cryptocurrency exchange has updated the terms of margin trading. The updated leverage up to 20x is one of the main changes. Users can also choose the 2x, 3x, 5x, and 10x leverage.
To minimize risks, the exchange added trigger orders, introduced long and short trading positions, as well as margin calls.
The pairs available for trading can be found in the "Margin trading" section of the WhiteBIT platform. Their list is updated regularly.
According to WhiteBIT CEO, Volodymyr Nosov, new tools have been added due to numerous requests from exchange users:
'Cryptocurrency newcomers rarely enter margin trading. It is mostly the choice of experienced traders. WhiteBIT attracts many professional traders, and we want to meet their expectations. Our innovations will minimize risks for those who are just getting acquainted with margin trading.
WhiteBIT is the largest European cryptocurrency exchange, which is a leader in Ukraine, meets all the requirements of KYC and AML, and is used by more than 2.5 million customers.
Today, WhiteBIT has an AAA rating and is one of the Top 2 most secured exchanges in the world based on an independent Hacken audit.
Thanks to advanced technologies, WhiteBIT guarantees fast deposits and withdrawals via Visa and Mastercard, as well as through partner payment systems. At the same time, no fee is charged for deposits via monobank cards.
Twitter: https://twitter.com/WhiteBit
Telegram: https://t.me/WhiteBITua
Media contact:
Name: Liubov Perlyna
Email: liubov.perlyna@whitebit.com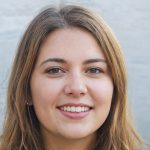 I'm a highly experienced and successful crypto author with a proven track record in the industry. I have worked with some of the biggest names in the space and have been involved in many groundbreaking projects. I am a thought leader and an innovator, always looking for new ways to add value to the ecosystem. I am passionate about educating others, and I believe that blockchain technology has the potential to change the world for the better. If you're looking for someone who can help you navigate this exciting new world, then I'm your perfect partner.