LOS ANGELES, CA., January 5th 2022 – VinFast, the global electric vehicle (EV) brand owned by Vingroup – the largest private conglomerate in Vietnam with a total capitalization of 34.9 billion USD from three publicly traded companies (as of Nov 3, 2021) – has announced a world-first in the use of non-fungible tokens (NFTs) as part of the EV reservation process. This is the first time NFTs have been utilized in this way for the automotive industry, highlighting how blockchain technology is increasingly being used in real-world use cases.
To accelerate the development process, VinFast partnered with AAG Ventures, a pioneering company in the metaverse space, to develop a decentralized application on the Harmony blockchain. Thanks to the ultra-fast and ultra-economical Harmony blockchain, the interaction is seamless. It becomes part of the overall experience that customers can look forward to as Vingroup further explores more use cases within its ecosystem.
This initiative also has an extensive focus on preserving privacy, as NFTs allow personally identifiable information (PII) to be kept private while enabling customers to enjoy a tailored experience.
The announcement follows shortly after the EV brand debuted two all-electric SUVs at the Los Angeles Auto Show in November 2021 and opened its US headquarters, reflecting the next step in its journey to becoming a globally leading smart EV producer.
The NFT deployment works like this: Customers who deposit for their VinFast EV reservation will receive a VinFirst NFT, a certificate on the blockchain using Harmony, a widely used cross-chain sharding protocol. This serves as a certificate of priority membership for super-early adopters that support the brand -whom VinFast calls "VinFirst" members. Following the VinFirst NFT, VinFast will airdrop various rewards and perks to its VinFirst members from time to time.    and NFTs create an easier way to go on secondary marketplace for the customers.
Customers only need to create Metamask wallets and then connect their wallets to the VinFast NFT page, after which the VinFirst NFT will be airdropped to them. The holders can access the landing page or their wallets at any time to check its status.
Excitement in the blockchain community
VinFast's pioneering use of NFTs has already created excitement in the blockchain community. Commenters include the Co-Founders of AAG Ventures – Nelly Sutjiadi and Jack Vinijtrongjit, NFT Collector Ben Yu, Co-Founder & CTO of Harmony Rongjian Lan, and popular YouTuber Nas Daily.
"Deploying the Vinfast NFTs that will use a smart contract to manage the EV car reservation and planting of a physical tree that will offset carbon emissions is a wonderful showcase of the use of blockchain, said Nelly Sutjiadi, Co-Founder of AAG Ventures and Harmony Advisor & Validator.. True metaverse in action with real-world benefit – very cool and exciting! 
Sutjiadi went on to say that "[W]e are honored to facilitate this collaboration – Harmony has a high-quality blockchain protocol with negligible gas fees. VinFast has high-quality EVs with zero gas fees. It's a natural fit.
Normally car reservation requires at least US$500. We cannot wait to reserve the VF EV and get the Vinfast NFT for only US$200 deposit while receiving so many cool valuable NFT perks! We wish to be the first in our neighborhood to own a VinFast car!"
"We are super excited to see VinFast, the global EV brand, launch the world's first NFTs for EV reservations on Harmony, said Rongjian Lan, Co-Founder & CTO of Harmony. This collaboration signifies the growing real-world adoption of blockchain technology and NFTs, which reduces friction and provides innovative approaches to benefit customers in the traditional business process. Harmony welcomes more traditional businesses with a forward-looking mindset to embrace blockchain technology and improve their business process with our scalable and secure blockchain infrastructure."
"By helping enable this collaboration with Vinfast and Harmony, we are bridging both the digital and physical world," said AAG Ventures Co-Founder Jack Vinijtrongjit. "By owning a VinFirst NFT, you are not just an early adopter of the new VinFast EV; you also become a citizen of the Vingroup metaverse where you can enjoy the future benefits that the company will provide. That, to me, is an example of where the blockchain and NFT technology will become real – and transformative – to most people." Vinijtrongjit added.
According to NFT Collector, Ben Yu, "I have learned firsthand that VinFast isn't just a nice name – they are one of the fastest moving companies I've ever had the pleasure of working with, and seeing them develop and launch the first-ever automobile OEM proof of membership NFT project in record time has really shown me that these are the right people to bet on. I'll be reservationing my VinFast EV, and I hope you will join me."
Judging from Vingroup's previous endeavors in frontier technologies, the application of NFTs for EV reservations is not just a one-off campaign, it is the first step in its long-term vision for blockchain applications, not only with NFTs or assets but also other advanced applications based on blockchain technology.
Leading the way to the future
VinFast is opening its NFT initiative in early 2022 to the first customers at CES, the most influential tech event in the world, taking place from January 5, 2022. VinFast will showcase its full EV line-up entering segments A, B, C, D, and E at this event.
In doing so, it paves the way for how other EV companies may take reservations in the future. NFTs have already been widely used in a number of different industries and use-cases – with the most notable being a US$69 million+ record sale for a digital work of art at a 2020 Christie's auction.
By using this technology in the automotive sector, VinFast will become the first EV manufacturer in the world to adopt blockchain to create convenience in customers' daily lives.
About VinFast
VinFast – a member of Vingroup – seeks to drive the adoption of smart electric vehicles globally. Established in 2017, VinFast owns a state-of-the-art automotive manufacturing complex in Hai Phong, Vietnam, that employs skilled automotive workers, high-tech automation technologies and production scalability for global markets.
VinFast has announced five electric car models, a unique battery leasing program, and an industry-leading 10-year warranty. In July 2021, VinFast began its global expansion into the North American and European markets. Find out more at: https://vinfastauto.com
About Vingroup
Established in 1993, Vingroup is one of the leading private conglomerates in the Asia-Pacific region, with a total capitalization of 35 Billion USD from three publicly traded companies (as of November 4, 2021). Vingroup currently focuses on three main areas: Technology, Industry, and Services. Find out more at: https://www.vingroup.net/en.
About AAG Ventures
AAG Ventures is the creator of AAG (Achip & Achair Guild), one of the fastest-growing gaming guilds in the Play-To-Earn blockchain game industry with more than 2,700 scholars participating in seven countries: Philippines, Indonesia, Brazil, Argentina, India, Nigeria, and Russia. Going forward AAG Ventures is positioned to become the leading platform for Play-To-Earn (P2E) and Learn-To-Earn (L2E). AAG Venture's mission is to create economic freedom through the metaverse economy and aims to bring 100 million people into the metaverse economy by 2030.
About CES
CES® is the world's largest and most influential technology event – a prestigious destination for breakthrough technologies and innovators from around the world to meet and stay up-to-date with the latest technologies. CES is owned by the Consumer Technology Association (CTA®), which includes every field of technology. Learn more at CES.tech.
About CTA® (Consumer Technology Association)
CTA® is North America's largest technology trade association. Members are leaders in the world's technological breakthrough – from startups to global brands – creating more than 18 million jobs in the US. CTA owns and hosts CES® – the largest and most influential technology event on the planet. Learn more at CTA.tech. Follow up with @CTAtech.
Media contact: jack@aag.ventures
Do we have an answer to the question of what NFTs bring to the launch of a new car that vinfast / its customers would not have if NFTs were not a part of the process?
I guess that it will ultimately reduce friction (per RJ's quote below). e.g., someone in the US could get one of these NFTs from VN, which would be harder without the blockchain (?)
I guess they can also trade the NFTs on a secondary market more easily which would be harder without NFTs
So the customer would pay a deposit for the car and then they would receive a voucher that gives some of the deposit back?
This line is a bit of a non-sequitir. Why would a "deposit" be refundable?
fyi
@nelly@aag.ventures @jack@aag.ventures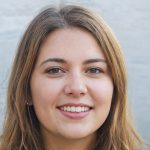 I'm a highly experienced and successful crypto author with a proven track record in the industry. I have worked with some of the biggest names in the space and have been involved in many groundbreaking projects. I am a thought leader and an innovator, always looking for new ways to add value to the ecosystem. I am passionate about educating others, and I believe that blockchain technology has the potential to change the world for the better. If you're looking for someone who can help you navigate this exciting new world, then I'm your perfect partner.