Cryptocurrency markets have been on a rollercoaster ride, attracting investors, traders, and enthusiasts from around the globe. With the growing popularity of online cryptocurrency trading, it's crucial to identify the most promising digital assets for potential investment in 2023 and invest with the help of a reputable cryptocurrency trading platform. Whether you're a seasoned trader or just stepping into the world of cryptocurrencies, understanding the market landscape is essential.
What is a Crypto Coin?
Before diving into the best cryptocurrencies to invest in, let's establish a clear understanding of what a cryptocurrency, or crypto coin, is. In essence, a cryptocurrency is a decentralised digital currency that employs strong cryptography to secure financial transactions, control the creation of additional units, and verify the transfer of assets. Bitcoin, the pioneering cryptocurrency introduced by an anonymous person or group using the pseudonym Satoshi Nakamoto, paved the way for thousands of alternative coins with various functionalities and use cases.
Top Cryptocurrencies to Invest in SA
As cryptocurrency trading in SA gains traction, investors are keen on identifying the most promising cryptocurrencies to include in their portfolios. Here's a list of the top 10 cryptocurrencies to consider for investment in 2023:
Bitcoin (BTC):
Bitcoin, with a market cap of over $550 billion, often referred to as digital gold, continues to be a cornerstone of the cryptocurrency market. Its limited supply and widespread recognition make it a sought-after asset for both long-term investment and a store of value in South Africa. As the pioneer of cryptocurrencies, Bitcoin's influence on the market remains significant, and its potential for capital appreciation keeps it on the radar of many South African investors.
Ethereum (ETH):
Ethereum is more than just a cryptocurrency; with a market cap of over $220 billion, it's a platform that powers decentralised applications and smart contracts. South African investors are drawn to Ethereum for its potential to revolutionise industries beyond finance through its versatile blockchain capabilities. With the advent of Ethereum 2.0 and its move towards a proof-of-stake consensus mechanism, Ethereum's scalability and energy efficiency are expected to improve, potentially impacting its investment appeal positively.
Tether (USDT):
Tether, a stablecoin pegged to the US Dollar and its market cap is over $80 billion, is particularly attractive to South African investors looking to navigate the volatile cryptocurrency market while minimising exposure to price fluctuations. Its stability and relative value retention make it a useful tool for trading and moving funds between exchanges.
Binance Coin (BNB):
As the native token of one of the world's largest cryptocurrency exchanges with a market cap of over $50 billion, Binance Coin has gained traction among South African investors due to its utility within the Binance ecosystem. BNB can be used to pay for trading fees, participate in token sales on the Binance Launchpad, and more, making it an intriguing investment option for those interested in the broader Binance platform.
XRP (XRP):
Ripple's XRP aims to facilitate fast and cost-effective cross-border transactions with a market cap of over $23 billion, making it appealing to South Africans involved in international remittances or trade. Its potential to bridge traditional financial systems with blockchain technology and its partnerships with financial institutions have contributed to its investment allure.
Cardano (ADA):
Cardano's emphasis on research-driven development, scalability, and sustainability, and its market cap of over $13.4 billion, positions it as an intriguing cryptocurrency investment option in South Africa. The platform's focus on solving real-world problems through decentralised applications and smart contracts has garnered attention, particularly among investors interested in supporting innovative projects.
Solana (SOL):
With its high throughput, fast confirmation times, and a market cap of over $8 billion, Solana has piqued the interest of South African investors seeking to engage in a wide range of decentralised applications, including decentralised finance (DeFi) and non-fungible tokens (NFTs).
Polkadot (DOT):
Polkadot's market cap of over $8.9 billion and unique approach to interoperability allow different blockchains to seamlessly communicate and share information. This feature resonates with South African investors looking for a cryptocurrency with potential use cases in various industries and blockchain ecosystems.
Litecoin (LTC):
Often considered the "silver to Bitcoin's gold" and a market cap of over $6 billion, Litecoin's faster transaction confirmation times and different hashing algorithm attract South African investors who appreciate its potential for day-to-day transactions and quick transfers.
Avalanche (AVAX):
Avalanche's focus on scalability, security, and customizability positions and its market cap of over $5.5 billion, it is an emerging player in the cryptocurrency landscape. South African investors intrigued by its potential to support a wide array of decentralised applications may consider it as a speculative addition to their portfolios.
Trade Crypto with a Cryptocurrency Trading Platform in SA
For South African investors looking to enter the exciting world of cryptocurrency trading, utilising a reliable and user-friendly cryptocurrency trading platform like Banxso – Online Trading Brokerage Platform is essential. A trading platform offers a digital marketplace where users can buy, sell, and exchange various cryptocurrencies with ease. Whether you're a beginner or an experienced trader, these platforms provide the necessary tools and resources to navigate the intricate world of online cryptocurrency trading.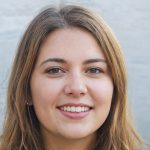 I'm a highly experienced and successful crypto author with a proven track record in the industry. I have worked with some of the biggest names in the space and have been involved in many groundbreaking projects. I am a thought leader and an innovator, always looking for new ways to add value to the ecosystem. I am passionate about educating others, and I believe that blockchain technology has the potential to change the world for the better. If you're looking for someone who can help you navigate this exciting new world, then I'm your perfect partner.