The cost of maintaining a gift card or reward system for traditional businesses can often be prohibitive for a lot of businesses. This usually means that only large businesses are able to maintain these systems. With the introduction of crypto tokens and non fungible tokens (NFTs), businesses are able to create a sort of pseudo rewards points system but these are often limited to highly technical companies. xStarter aims to provide a platform, where businesses of all sizes, can issue and maintain their very own crypto tokens and NFTs.
What is xStarter?
xStarter is a decentralised ecosystem of smart contracts  for businesses looking to take part in the crypto market.. It provides various Smart Contracts that help to launch and maintain crypto utility tokens and also mint and transfer NFTs . It runs on the xDai L2 Ethereum sidechain and businesses from all over the world can leverage the management services. xDai was chosen for this project as it uses the same EVM as Ethereum and the smart contracts work almost the same as they do in Ethereum. It is also interoperable and one can use the same wallet address to claim xDai tokens. xDai also has quick block creation and thus caters to fast transactions. 
Smart Contracts on xStarter
xStarter has three major types of Smart Contracts so far. 
The launchpad smart contract lets businesses introduce their potential ILOs and get approval from the community for launch. It allows owners to provide details of the tokens that will be used by the community to vote for an ILO. 
ILO smart contract allows management to launch ILOs. This will include enforcing time locks, accepting contributions and creating liquidity pools using the HoneySwap on xDai. 
Governance Smart Contract 
This smart contract provides a way of voting on proposed ILOs and other community proposals. Users can stake xStarter/xDai LP tokens which lets them gain voting points and use them to vote on ILOs and resolve other issues. 
NFT Minting Contract 
With this contract, users can get ERC721 NFTs upon helping in furthering xStarter. These NFTs will have rewards attached to them. People can claim it by referring a business for an ILO or by adding to the ecosystem of xStarter. 
Along with NFTs minted as incentives by xStarter, users are able to mint, sell and transfer 3rd party NFTs.
To know more about xStarter and to join the ecosystem, visit: https://www.xstarter.org/
To use the DAPP, visit: https://www.xStarter.app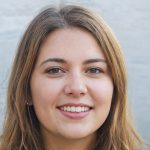 I'm a highly experienced and successful crypto author with a proven track record in the industry. I have worked with some of the biggest names in the space and have been involved in many groundbreaking projects. I am a thought leader and an innovator, always looking for new ways to add value to the ecosystem. I am passionate about educating others, and I believe that blockchain technology has the potential to change the world for the better. If you're looking for someone who can help you navigate this exciting new world, then I'm your perfect partner.