They are adding a lot of value in terms of valuable commercial and ICO experience gained while previously employed by Apollo Fintech.
Wessel Sevenster and Willie Boshoff have resigned from Apollo Fintech/GSX and UAS project involvement to pursue careers within Zambesi Gold.
The Zambesi Gold value proposition backed by existing infrastructure and operating mines and plants together with proportionate gold for the token holder's benefit was a key factor for both Wessel and Willie to join this formidable team.
Both Mr. Sevenster and Mr. Boshoff was involved in the MGT Megatech Project from inception up to now and will remain in the executive team to support and progress this very exciting renewable energy digital asset project.
United Allied States was a conceptual project initiated by Apollo Fintech to demonstrate the commercial viability of the Blockchain Government Systems.
Apollo Fintech was struggling to implement an incubation project within a country despite elaborate attempts and many ministerial level presentations and negotiations in various African countries including Zimbabwe, Zambia, Comoros and others. The Zambia project was in a mature phase but was halted because of the elections and the change in political power in 2021.
The concept includes semi-autonomous economic free zones within various African states in terms of which international investors would establish manufacturing and industrial industries.
Mr. Wessel Sevenster and Mr. Willie Boshoff has been employed by Apollo Fintech since 2019. However, in the fourth quarter of 2021 the opportunity presented itself for them to join the Zambesi Gold project and they were motivated to pursue their careers within the Zambesi Gold team. Subsequently they both resigned from Apollo Fintech and withdrew from the UAS and all other related projects.
There has been a number of You-Tube influencer video reviews posted on the internet and reshared among followers about the UAS and other Apollo Fintech projects. There were many positive as well as extremely negative reviews released. Unfortunately within the crypto currency and social media space any party being reviewed has no control about how far and wide articles and content gets reshared and has no recourse to withdraw content from the internet once it gains traction. Social media influencers rely on sensation to create either hype or "fudd" (negative hype) to increase their popularity and following. This situation combined with the fact that even false information can be distributed without any realistic mechanism to prosecute and/or claim damages from the perpetrators in the case of fudd as the origin of these acquisitions is within the "cloud" and decentralized in nature. Unfair as it may seem this is the reality and/or benefit off the virtual world we currently live in. 
Find more details from Zambesi Gold on the links:
Linkedin –  https://www.linkedin.com/in/zambesi-gold-token-33679722a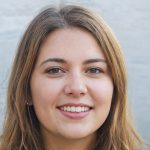 I'm a highly experienced and successful crypto author with a proven track record in the industry. I have worked with some of the biggest names in the space and have been involved in many groundbreaking projects. I am a thought leader and an innovator, always looking for new ways to add value to the ecosystem. I am passionate about educating others, and I believe that blockchain technology has the potential to change the world for the better. If you're looking for someone who can help you navigate this exciting new world, then I'm your perfect partner.