Zeronauts is launching the one and only sustainability assessment platform for cryptos. The project brings ecological and social responsibility to the crypto universe and in turn, lets users hold and earn its tokens. The work done by Zeronauts is one of a kind and it actually sets an example and emerges as a leader in the industry.
About Zeronauts
Zeronauts is a community-driven platform that assesses the sustainability of cryptos. It lets users earn ZNS tokens for providing reviews on the ecological, social and economic sustainability of crypto projects. All the assessments are based on tested and proven scientific methods. It also builds an ecologically sustainable NFT platform. This platform is the backbone for introducing NFT sustainability labels to the crypto market. The sustainability NFT labels let investors find crypto projects according to their own choices. Long-term goals include building the Zeronauts DEX, a decentralised and sustainable exchange platform as well as a learning platform with focus on sustainability.
The ZNS tokens are fairly launched and are programmed for automatic liquidity pool acquisition and burn. The tokens are also automatically extracted for assessment needs and charity. Zeronauts donate to charities every month that are selected by the crypto community. This way, it supports sustainable projects outside the crypto world. Users can earn tokens passively by just holding ZNS. 2% of every transaction is given back to the holders in proportion to the number of tokens they hold.
Problems In the Crypto Industry
Cryptocurrency has boomed since its critical beginnings a decade ago. Nowadays every other person not only owns crypto, but has also apparently created their own tokens. Crypto is becoming an accessible way of making money and the more it proliferates, the more it bends the rules. Corporate Social Responsibility is only taken seriously by companies that have a good social presence. But small and often overlooked industries like crypto are the ones that need CSR the most. Crypto mining hugely impacts the environment with its extensive energy consumption and irreversible carbon footprints. Only fewer countries have active restrictions for this.
Solutions Offered by Zeronauts
Zeronauts gives back to the environment and society by acting as a sustainability assessment platform that is run by a community of people. This way, it checks the boxes of being responsible and contributing towards the resolution for climate change. The sustainability rating platform aids in creating a more sustainable crypto universe. It helps in spreading the awareness of this global need to crypto users.
To know more about the project and to contribute towards sustainability, visit: https://zeronauts.io/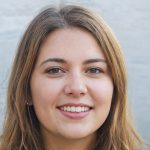 I'm a highly experienced and successful crypto author with a proven track record in the industry. I have worked with some of the biggest names in the space and have been involved in many groundbreaking projects. I am a thought leader and an innovator, always looking for new ways to add value to the ecosystem. I am passionate about educating others, and I believe that blockchain technology has the potential to change the world for the better. If you're looking for someone who can help you navigate this exciting new world, then I'm your perfect partner.