The world of Non-Fungible Tokens (NFTs) has taken the art and digital asset market by storm, revolutionizing the way we buy, sell, and collect unique digital items. As the popularity of NFTs continues to soar, it's crucial to understand the basics of NFT security to safeguard your valuable digital assets. In this article, we will explore the fundamentals of NFTs, their rise in popularity, and most importantly, how to ensure their security.
Introduction
NFTs are cryptographic tokens that represent ownership or proof of authenticity of a unique digital asset. Unlike cryptocurrencies such as Bitcoin or Ethereum, which are fungible and interchangeable, NFTs are indivisible and cannot be replicated. They utilize blockchain technology, typically built on Ethereum, to establish and verify ownership, creating scarcity and value for digital creations.
What are NFTs?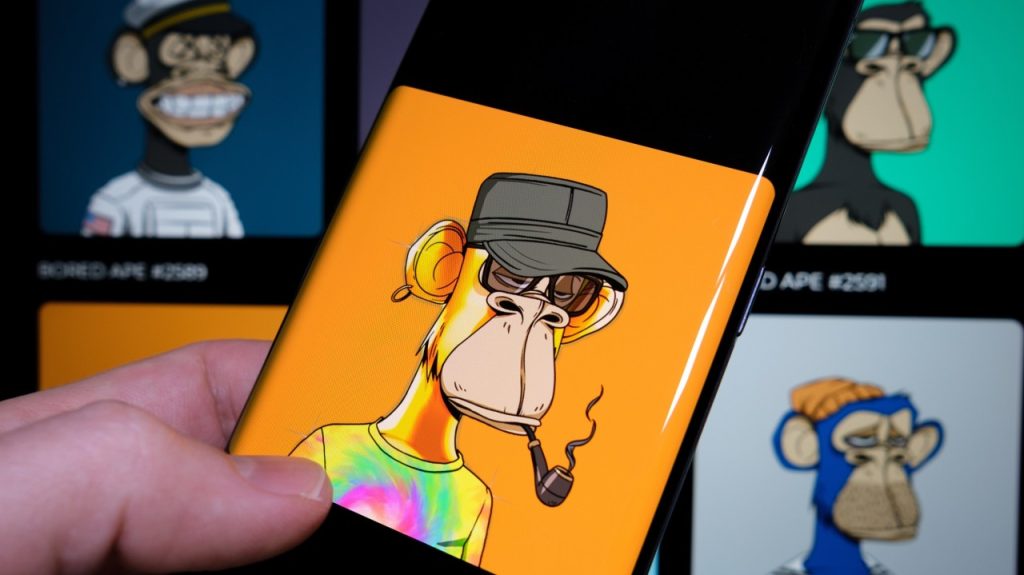 NFTs can be used to represent various digital assets, including artworks, music, videos, virtual real estate, in-game items, and more. Each NFT is associated with a specific digital item and contains metadata that includes details about the asset, such as its creator, ownership history, and additional information that adds value to the asset.
The Rise of NFTs
In recent years, NFTs have gained significant traction in the art and digital collectibles market. High-profile sales, such as Beeple's artwork "Everydays: The First 5000 Days" selling for millions of dollars, have brought NFTs into the mainstream spotlight. The unique nature and provable ownership of NFTs have attracted artists, creators, and investors alike.
NFT Security Risks
While NFTs offer exciting opportunities, they also come with inherent security risks. Understanding these risks is essential for protecting your digital assets.
One of the primary concerns in the NFT space is the risk of hacking and theft. Hackers target platforms, marketplaces, and individual users to gain unauthorized access to NFTs and steal them. Therefore, it is crucial to employ robust security measures to safeguard your digital assets.
Smart Contract Vulnerabilities
NFTs are often governed by smart contracts, which are self-executing contracts with the terms of the agreement directly written into code. However, vulnerabilities in smart contracts can be exploited by attackers to manipulate or steal NFTs. Ensuring the security and reliability of smart contracts is paramount.
Phishing attacks are another commonthreat in the NFT space. Attackers impersonate legitimate platforms, artists, or marketplaces to trick users into revealing sensitive information or transferring their NFTs to fraudulent accounts. Being vigilant and cautious when interacting with NFT-related services is crucial.
Another significant risk in the NFT ecosystem is the loss of access to your digital assets. Unlike physical items, NFTs exist in the digital realm and rely on digital wallets and platforms for storage and management. If you lose access to your wallet or forget your password, you may permanently lose access to your NFTs. It is crucial to maintain secure backups of your wallet and keep a record of your login credentials in a safe and accessible location.
Gas fees refer to the transaction costs on the Ethereum network. When buying, selling, or transferring NFTs, users need to pay these fees. However, during times of high network congestion, gas fees can skyrocket, making transactions costly. Attackers can take advantage of these situations by creating malicious contracts that manipulate gas fees and deceive users into paying excessive amounts. To mitigate this risk, it's essential to monitor gas fees, choose optimal transaction times, and ensure the contracts you interact with are legitimate.
Best Practices for NFT Security
To protect your NFT investments and digital assets, it is vital to follow best practices for NFT security:
Choose Reputable Platforms and Marketplaces
When buying or selling NFTs, opt for reputable platforms and marketplaces that have established a track record of security and trust. Research the platform's reputation, user reviews, and security measures before engaging in transactions.
Conduct Due Diligence on Artists and Sellers
Before purchasing an NFT, conduct due diligence on the artist or seller. Verify their credibility, reputation, and past works. Authenticating the creator and understanding their track record can help ensure the value and legitimacy of the NFT.
Understand Smart Contracts
Educate yourself about the underlying smart contract governing the NFT you are interested in. If possible, review the code or seek assistance from experts to identify any potential vulnerabilities or risks associated with the smart contract.
Secure Your Digital Wallet
Your digital wallet is crucial for storing and managing your NFTs. Choose a reputable wallet provider that offers robust security features. Enable multi-factor authentication and use a strong, unique password to protect your wallet from unauthorized access.
Be Wary of Phishing Attempts
Phishing attacks are prevalent in the NFT space. Beware of suspicious links, emails, or messages asking for your wallet credentials or personal information. Always verify the authenticity of the source and avoid clicking on unfamiliar or suspicious links.
Consider Cold Storage
Consider storing your NFTs in cold storage, which involves keeping them offline in a secure hardware wallet or a designated device disconnected from the internet. Cold storage provides an added layer of protection against remote attacks.
Use Two-Factor Authentication (2FA)
Enable two-factor authentication for your digital wallet and any platforms associated with your NFT transactions. 2FA adds an extra layer of security by requiring a second verification step, typically through a mobile app or text message.
Regularly Update Software and Firmware
Keep your digital wallet software and firmware up to date. Wallet providers often release security patches and updates to address vulnerabilities. Staying current with the latest software versions helps protect against known security threats.
Keep Private Keys Offline
Private keys are essential for accessing and transferring NFTs. Store your private keys offline, preferably in a secure location such as a hardware wallet or encrypted USB drive. Keeping private keys offline minimizes the risk of unauthorized access or theft.
Common Mistakes to Avoid
When dealing with NFTs, it's crucial to avoid common security pitfalls. Here are some mistakes to steer clear of:
Sharing Private Keys
Never share your private keys with anyone. Your private keys are equivalent to the keys to your digital assets, and sharing them can lead to unauthorized access and potential loss.
Falling for Social Engineering Tactics
Be cautious of social engineering tactics employed by attackers to trick users into revealing sensitive information or transferring their NFTs. Be skeptical of unsolicited requests and verify the legitimacy of any communication before taking action.
Not Verifying Authenticity
Before purchasing an NFT, verify its authenticity and ownership history. Check for any accompanying certificates of authenticity or verification from reputable sources. Ensure that the NFT aligns with the creator's official channels.
Neglecting Privacy Settings
Privacy settings play a crucial role in protecting your NFTs and personal information. Neglecting to adjust privacy settings on platforms or sharing unnecessary details can expose you to risks. Be mindful of the information you disclose, such as your real name, email address, or wallet addresses. Limit the visibility of personal details and ensure that only necessary information is shared with trusted parties.
Disregarding Asset Backing
When investing in NFTs, it's essential to consider the backing or real-world value associated with the digital asset. Some NFTs derive their value from real-world assets like physical artwork, music albums, or merchandise. However, others may lack tangible backing, relying solely on the perceived value within the digital ecosystem. Understanding the asset's backing can help assess its long-term potential and minimize investment risks.
Neglecting to Secure Your Devices
Protect your devices with strong passwords, biometric authentication, and up-to-date antivirus software. Regularly scan your devices for malware and take necessary precautions to prevent unauthorized access.
Ignoring Updates and Patches
Updates and patches often contain security fixes.
Ignoring or delaying updates can leave your NFT assets vulnerable to known exploits or vulnerabilities. Stay proactive and apply updates promptly.
NFT Insurance and Escrow Services
Considering the value and potential risks associated with NFTs, insurance and escrow services are emerging to provide additional security and protection. NFT insurance covers potential loss, theft, or damage to your digital assets, providing peace of mind for collectors and investors. Escrow services act as trusted intermediaries, facilitating secure transactions between buyers and sellers.
Emerging Technologies for NFT Security
As the NFT ecosystem evolves, several emerging technologies aim to enhance NFT security:
Blockchain Auditing Tools
Blockchain auditing tools provide transparency and help identify potential vulnerabilities in smart contracts. These tools analyze the code for security flaws, ensuring the integrity of NFTs and their associated contracts.
Decentralized Identifiers (DIDs)
Decentralized Identifiers (DIDs) offer self-sovereign identity management for NFT owners. DIDs enable users to prove ownership and control over their NFTs without relying on centralized authorities, enhancing security and privacy.
Multisig Wallets
Multisig wallets require multiple signatures or approvals to initiate transactions, adding an extra layer of security. They are particularly useful for high-value NFT collections, as they reduce the risk of unauthorized transfers.
Conclusion
As NFTs continue to reshape the digital asset landscape, understanding the basics of NFT security is paramount. By following best practices, being vigilant, and utilizing emerging technologies, you can safeguard your valuable digital assets and mitigate security risks. Protect your NFTs, enjoy the benefits of digital ownership, and explore the endless possibilities of this transformative technology.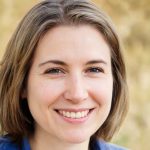 I have been writing about Bitcoin and other digital currencies for the past two years. I have a strong understanding of the technology behind these assets and how they work. I am also well-versed in the regulatory landscape surrounding them. I have published articles on a variety of topics related to cryptocurrencies, including their price movements, major announcements, and new developments in the space. I have also interviewed some of the leading figures in the industry.